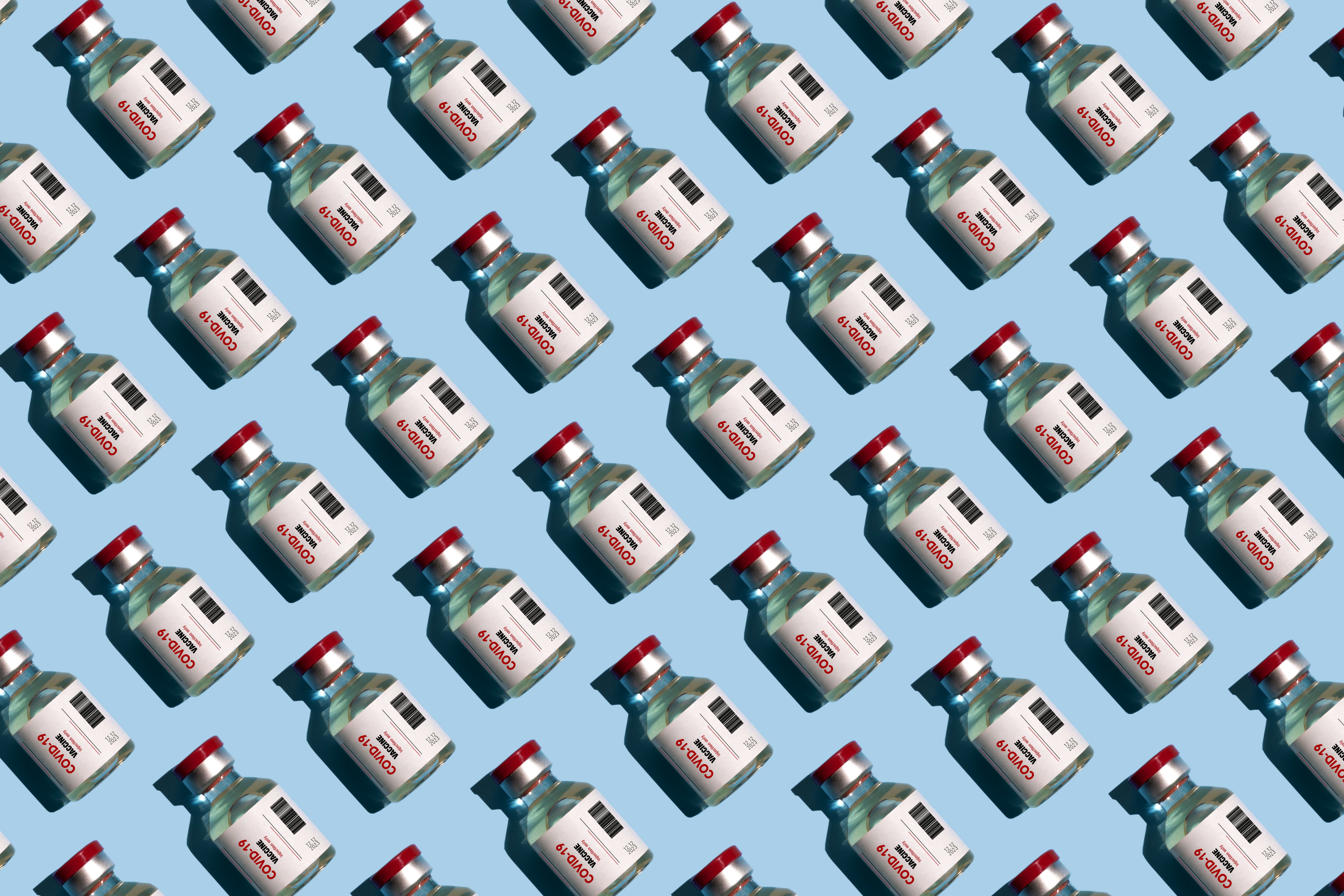 On Friday, the FDA granted Emergency Use Authorization to both Pfizer's and Moderna's Covid-19 vaccines for children under five years old. The decision comes after the FDA's Vaccines and Related Biological Products Advisory Committee meeting on Wednesday where a panel of outside experts unanimously recommended the FDA grant Emergency Use Authorization for both Moderna's and Pfizer's Covid-19 vaccine, voting affirmatively on the question "Based on the totality of the evidence available, do the benefits of the vaccine outweigh any risks for this age group?"
That recommendation is consistent with the agency's own statements that the vaccines appear to be safe and effective for kids under five years old. This age group represents essentially the last group not yet granted access to the Covid-19 vaccines.
Covid vaccines for young kids haven't cleared every hurdle just yet. Next, the CDC's own advisory committee on vaccines is expected to make a recommendation in the coming days as well, followed by an official recommendation from the CDC's head, Rochelle Walensky. But doctors around the country are already preparing for a potential nod of approval from the CDC. Last week, the Biden Administration signaled it would like to have vaccines available for this group — nearly 18 million children in the United States — as soon as June 21.
How well do the vaccines Covid-19 vaccine work in kids five and under?
Pfizer's three-dose vaccine, contains about one-tenth of an adult dose, with the first two doses given four weeks apart and the third dose given at least eight weeks after the second dose. Pfizer's data show the vaccine was about 80 percent effective in preventing symptomatic Covid-19 in kids between six months and under five years old. Of 1,178 study participants, the company reported only 10 symptomatic cases were identified during the trial period.
At Wednesday's meeting, William Gruber, Pfizer's senior vice president for vaccine clinical research and development, said the company prioritized finding a dose that would limit side effects, believing parents would be unlikely to give their kids a vaccine that made them feel sick. Gruber said they managed to achieve this and that the side effects experienced by kids in their trial were similar to those experienced by the placebo group.
The lower dose does come with downsides, however. The efficacy of two doses of Pfizer's vaccine was 28.3 percent. The 80 percent efficacy comes after the third dose. That number may change. The third dose was only given to a small number of study participants, though it's unclear if that's because not enough time passed before Pfizer submitted data or if they dropped out. But it means that 80 percent efficacy is based on a very small number of kids.
Moderna's trial was broken into two groups: ages six months to two years and two years through five years. They tested a two-dose vaccine, each with one-quarter of an adult dose, given four weeks apart. Trials showed it was 51 percent effective in preventing infection in children six months to two years and 37 percent effective against infection in children ages two through five.
William Schaffner, an infectious disease expert at Vanderbilt University Medical School, tells Inverse that the difference between the efficacy outcomes likely has less to do with the quality of the vaccines than the number of shots in the series. Moderna is expected to submit data on a third dose soon, something representatives from Moderna echoed in Wednesday's meeting
"We really are thinking of this vaccine — for adults and adolescents — as a three-dose series. So we shouldn't be surprised that you get your best performance from three doses in this age group. Also, most children's vaccines require more than one dose," Schaffner says.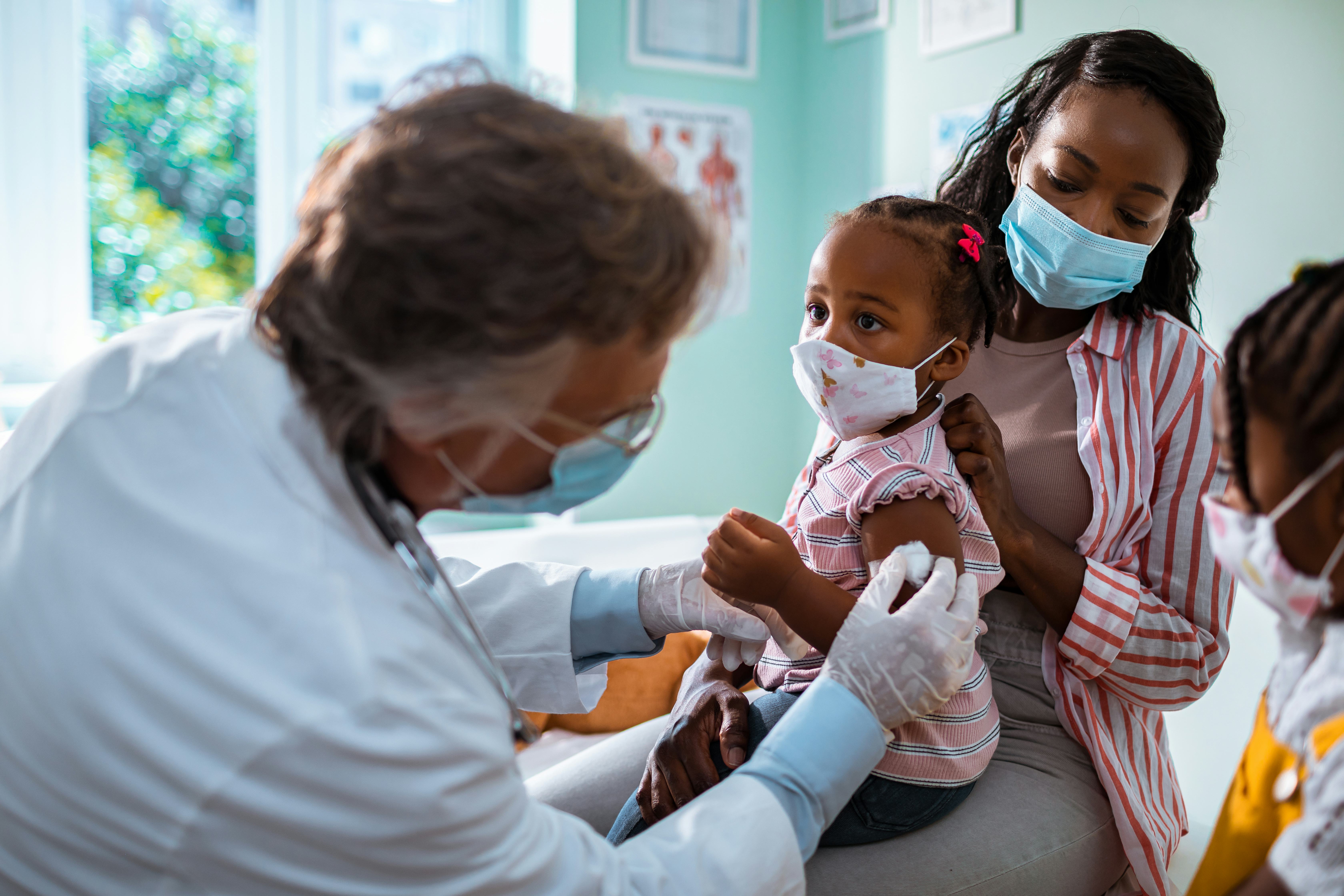 In the trials, were there any adverse reactions?
The adverse reactions seen in both Moderna and Pfizer's trials were relatively minor, and the same as what other demographics experienced; the most common side effects were injection site pain, injection site swelling, headache, and fever.
Schaffner notes that one of the vaccine side effects of greatest concern is myocarditis, which is typically a risk for young adult boys.
In boys between 16 and 29 years old, he says, "Myocarditis occurs once in about 250,000 cases."
Myocarditis was not detected in any of the trials for the youngest kids, though Schaffner notes that these trials are much smaller and thus myocarditis wouldn't necessarily be detected. However, he adds, "when you go down in age — from young adults to adolescents to younger children — the risk of myocarditis diminishes. So the risk of myocarditis is probably least among this demographic of the youngest children."
When will vaccines for kids under five years old be available?
Last week, the White House's Covid-19 Response Coordinator, Ashish Jha stated they hope to have vaccines available as soon as June 21. However, he also said that the Biden administration will wait for recommendations from both the FDA and the CDC. The CDC's vaccine advisory committee is scheduled to meet on June 17th and 18th, and the CDC will make a recommendation soon after that.
Why is vaccinating kids under five important?
While many think rates of Covid-19 hospitalization and death are directly proportional to age, with the most risk in the oldest demographics and the least risk in the youngest, that's actually not the case.
Julia Raifman, an assistant professor in health policy law and management at Boston University, says misinformed headlines that suggest kids aren't seriously affected by Covid are incorrect.
"Getting vaccinated is much safer than getting Covid, for kids and for everyone. And vaccines provide better protection than prior infection," she tells Inverse.
"Kids get Covid, spread Covid, and can be very affected by Covid. More than 120,000 children have been hospitalized for Covid and more than 1000 have died. An unknown number also have long-term sequelae, referred to as long Covid," she says.
Indeed, at the top of the FDA's Vaccines and Related Biological Products Advisory Committee meeting this morning, Peter Marks, head of the Center for Biologics Evaluation and Research began by discussing the impact of Covid-19 illness in children under the age of 5, noting that as of May 28, there were 442 Covid-19 related deaths in children under the age of 5.
He cautioned that "We have to be careful we don't become numb" to deaths in this age group simply because they are overwhelmed by the devastating number of deaths in older adults, Marks said.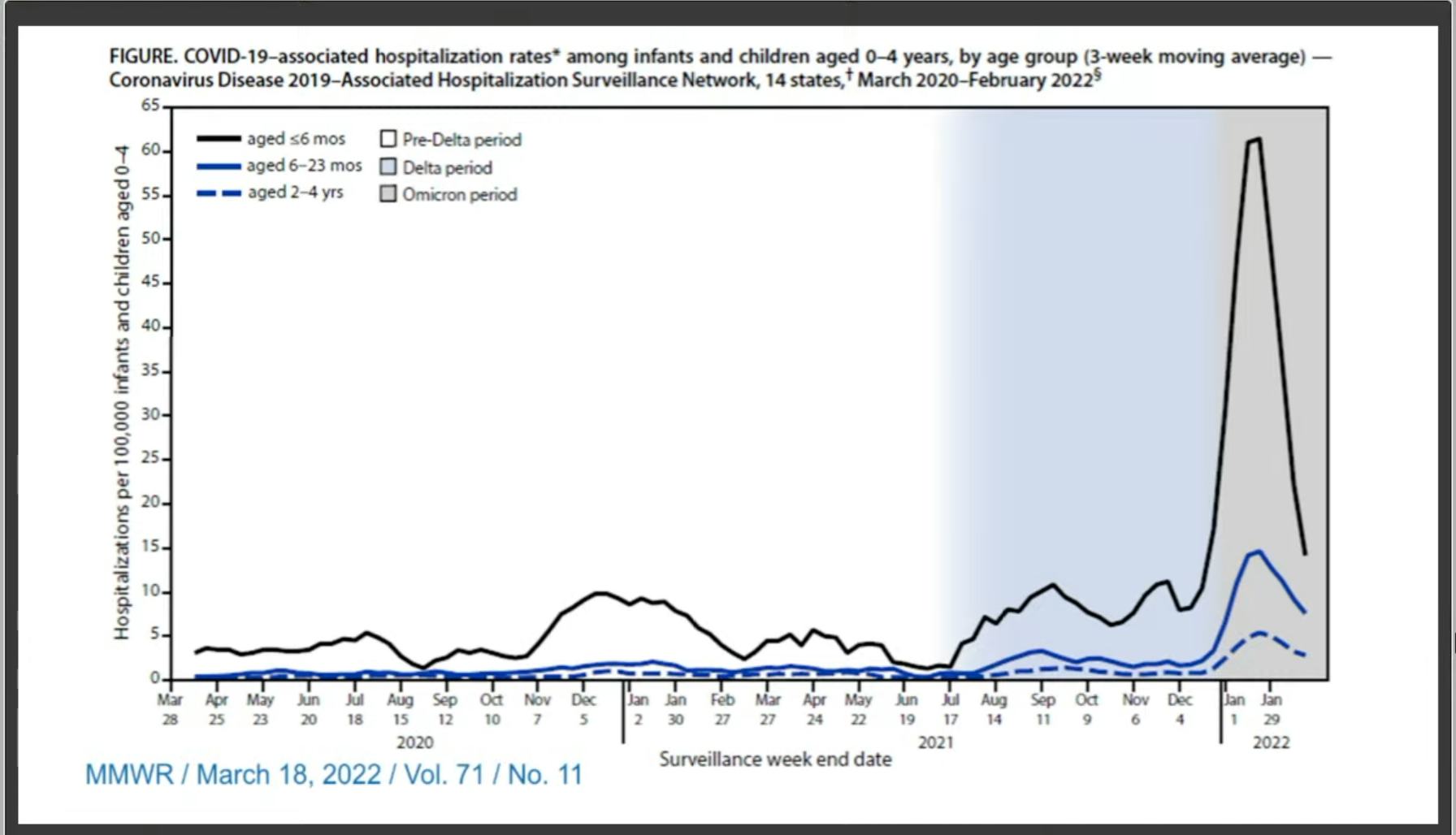 In an analysis of Pfizer's data, the FDA said kids under five were more likely to be hospitalized or die from Covid-19 compared to kids between five and 17 years old.
Akshay Sharma, a pediatric bone marrow transplant physician at St. Jude Children's Hospital, agrees.
"We have just become numb to the fact that children are dying. Even a single child dying because of Covid-19 today is unacceptable," he tells Inverse.
While scientists are still parsing why some people experience worse Covid-19 symptoms than others, including developing long-Covid, studies have shown that vaccination makes both severe Covid-19 and long Covid less likely.
Sharma says there's also the "herd" to consider. He cares for children who are extremely immunocompromised because they are getting cancer treatment or have undergone a bone marrow transplant.
"Our patients and other patients who are on immunosuppressive medications, they can't receive vaccines, or even if they can receive vaccines, they don't mount an immune response," he says. "So the best way to protect them is to protect their herd, to protect everybody around them."
That means adults as well as siblings or other family members going to school or daycare.
Why has it taken so long to get this far in the approval process?
"The main thing the FDA has been concerned about is safety," Sharma says. "And most of these companies have been rather slow to perform their clinical trials at the pediatric age."
The way trials work, he says, is by first testing a vaccine in adults and then once the safety profile has been established in adults, slowly doing trials in increasingly younger age demographics.
Figuring out the dose and the number of doses for a younger age group is something that can slow the process down significantly, Schaffner says, which is what happened here.
"Both companies have to get the dose right. These are reduced doses. So they do what's called a dose-ranging study to figure that out before the real study. So it's really like doing two studies, and that can take time," he says.
Where will kids be vaccinated?
In a press briefing last week, Jha told reporters that the administration is coordinating with local health departments as well as pediatricians and family doctors. He also said that the administration has asked states to distribute early doses to children's hospitals, which often serve the most vulnerable children.
Schaffner says the Biden administration really wants these vaccinations to happen at "places that are familiar to parents and their children," he says. "So that's why there's been such a focus on pediatricians and family doctors."
Raifman says another concern is vaccine equity.
"It is important for leaders to prioritize equity in child vaccine delivery. Children who live in low-income areas and children who are Black have elevated risk of severe Covid outcomes and lower vaccination rates," she says.