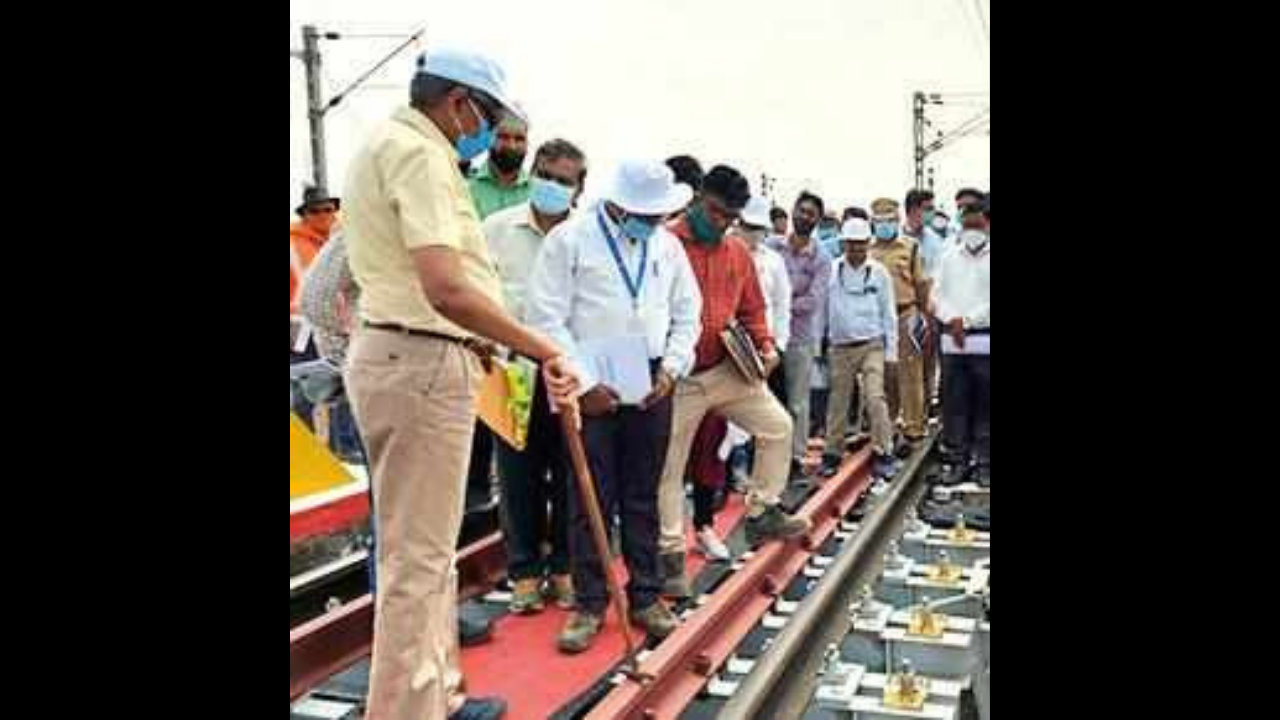 NAGPUR: The broadgauge (BG) metro, a commuter rail project planned by MahaMetro for Nagpur and extending to Wardha, Yavatmal, Narkhed, Ramtek, Bhandara and other places, may not see the light of day if railway officials are to be believed.
The DPR of the dream project of road and highways minister Nitin Gadkari has been approved by the state government and is pending with the Railway Board, which has picked up several holes in the project. There is a memorandum of understanding between Indian Railways and MahaMetro.
At a time when the Central Railway (CRly) is struggling to complete its third and fourth lines and other projects on hand, there is no clarity as to who would bear the cost of modification of infrastructure to run these BG metro trains.
CRly general manager (GM) Anil Kumar Lahoti on Tuesday said, "We have submitted our comments and discussions are still going on with the Railway Board."
Lahoti, who was in the city for the annual inspection of the Amla-Nagpur section, said, "In a day or two, we will issue a notification on running passengers trains at 130kph. We have passed the Railway Design and Standards Organization test. Initially, Rajdhani and Duronto trains will run at 130kph followed by trains with LHB rakes. A new timetable will soon be issued with change in speed."
On the redevelopment of the Nagpur railway station, Lahoti said, 'The responsibility has been entrusted with us after Indian Railway Stations Development Corporation, and the tendering process is going on."
On the availability of linen to passengers, Lahoti said, "Huge linen stock got ruined due to Covid. We are now working on war footing to supply linen to passengers. We have listed 15 trains on which linen will be supplied soon. The closed laundries will also be restarted soon."
Lahoti also lauded the Nagpur division for crossing freight earning of Rs4,060 crore. It is the highest freight earning in any financial year till now, and 28% more than previous best in 2019-20 (Rs3,135 crore). The target for this financial year was Rs3,619.81 crores.
After completing 93.32km of third and fourth lines in the division in the last four years, the official has set a target for Nagpur to complete over 113km third and fourth lines in the 2022-23 financial year.
The GM started from Amla station by inspecting the station yard layout. The Amla inspection was followed by a speed run test between Amla and Multai and a speed run between Katol and Kalmeshwar.