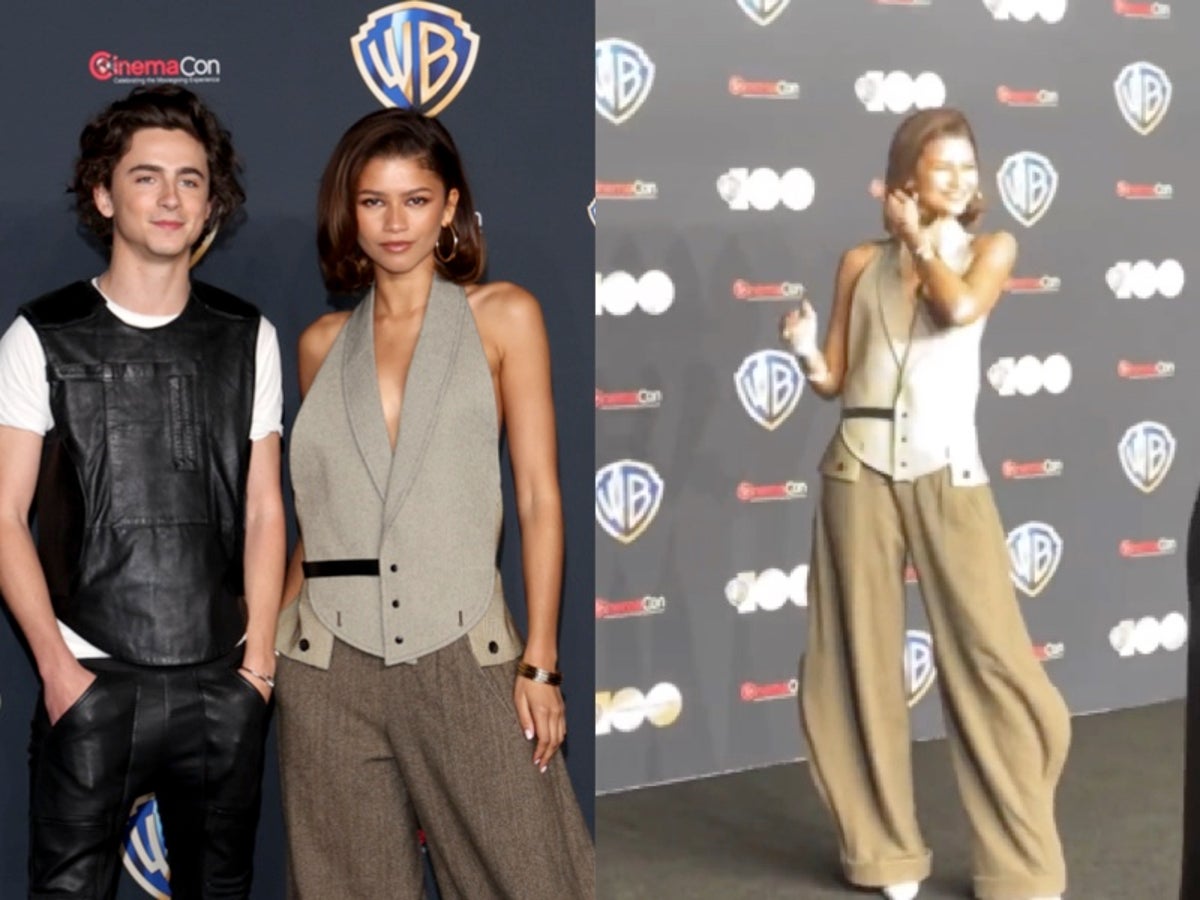 Fans are praising Zendaya and Timothée Chalamet as "friendship goals" after a video appeared to show the Little Women star cheering his Dune co-star on as she posed on the red carpet.
On Tuesday, the pair arrived on the red carpet ahead of CinemaCon 2023 in Las Vegas, Nevada, where they were promoting their upcoming film Dune: Part Two.
For the occasion, Zendaya, 26, who is the newest brand ambassador for Louis Vuitton, wore a menswear-inspired outfit by the designer including a backless halter vest from the Fall 2023 collection and a pair of wide-legged trousers. She paired the look with simple hoop earrings and white stilettos.
Chalamet, 27, wore a complementary outfit of a leather vest, worn over a white T-shirt, which he paired with black leather pants and boots.
The subtly matching outfits weren't the only evidence of the pair's close friendship. A video shared on social media appeared to capture the moment Chalamet was heard hyping up his friend as she posed on the red carpet.
In the clip, which has since been viewed more than 700,000 times, Zendaya could be seen walking onto the carpet to pose for photographers.
As she began posing, a voice off-screen appearing to belong to Chalamet could be heard yelling out: "Eat 'em up!" to laughter from the assembled photographers.
The direction was also met with amusement from Zendaya, who could be seen smiling widely in response to the comment.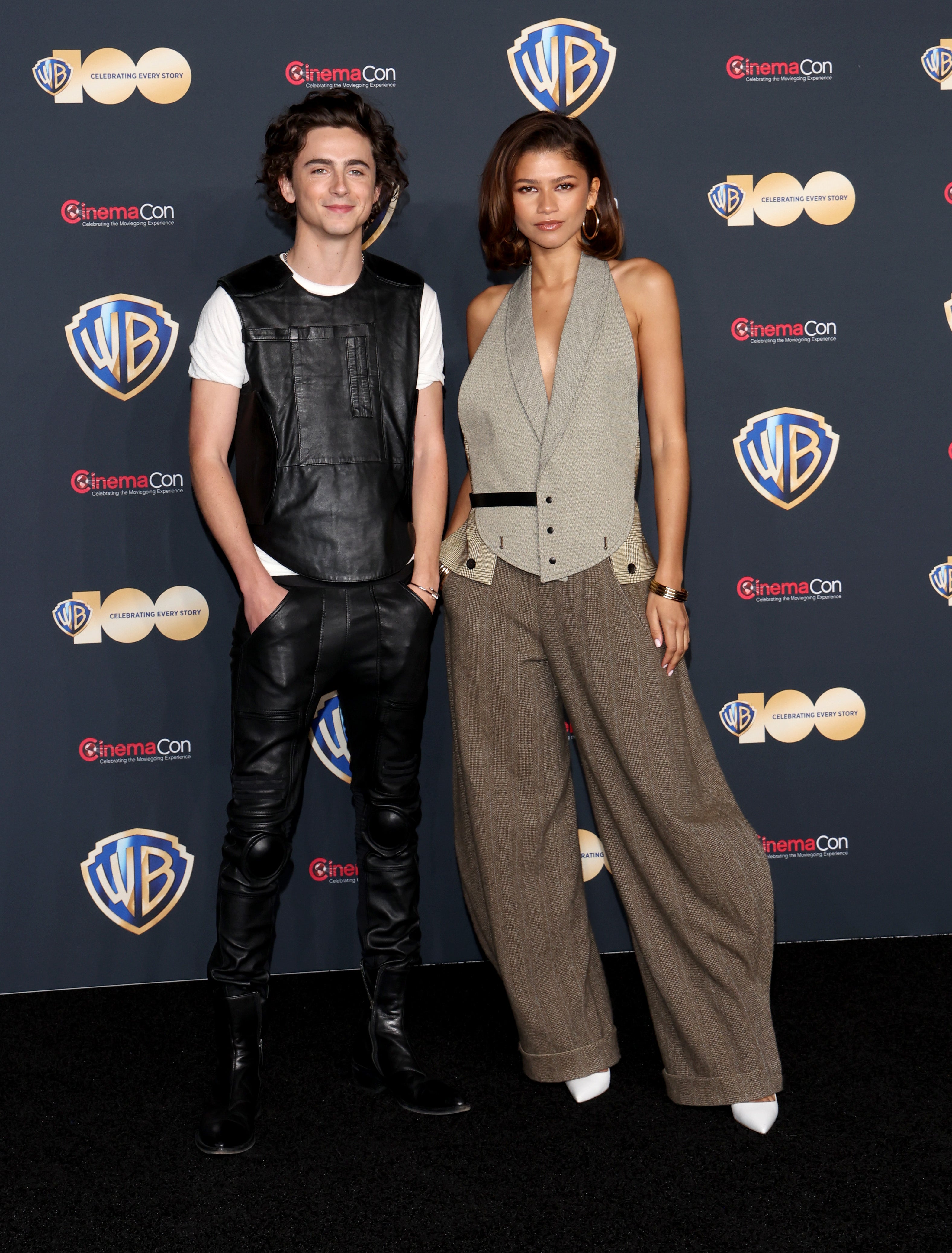 On Twitter and Reddit, where the video has since gone viral, many have praised the longtime friends who became close while shooting the first Dune film in 2019.
"Their friendship is everything," one person tweeted, while another said: "If my best friend doesn't hype me up like these two do, are we really friends?"
"I love them," someone else added.
This is not the first time the co-stars have been praised for a supportive red carpet moment. Zendaya previously interrupted Chalamet during a red carpet interview ahead of the 2022 Academy Awards to applaud her friend's outfit.
During the encounter, which went viral on social media, Zendaya could be heard shouting "Okay!" across the red carpet at Chalamet, who paused his interview to respond: "What's up? Okay!"
The Spider-Man: No Way Home star then took the opportunity to gesture her approval of Chalamet's outfit, prompting laughter from the actor.
In addition to their sweet red carpet interactions, the pair have also opened up about their close friendship in interviews. The Emmy-award winning actress told British Vogue in 2021 that, in addition to being a "very talented actor," Chalamet is also a "wonderful person and a good friend to have".
"Especially in this industry, it's nice to have other people who are going through it too and that you can talk to," she said.
Chalamet has also shared his appreciation and gratitude for Zendaya with Variety and said that he considers her a "sister".
"She's really become a sister. I'm so grateful to count her as a partner and a sister and a friend," he told the outlet in 2022.