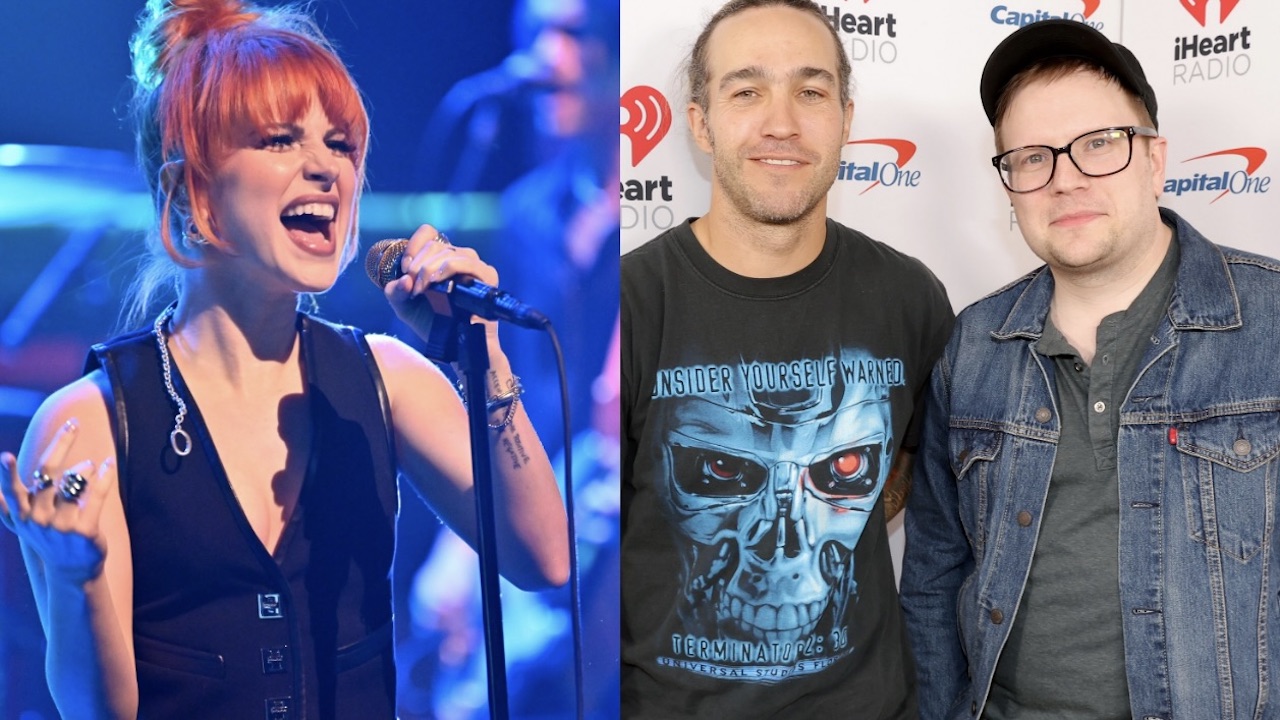 Paramore's Hayley Williams and Chicago pop-punks Fall Out Boy have been revealed as special guests on Taylor Swift's upcoming update of her third studio album, Speak Now.
Announcing the imminent release of Speak Now (Taylor's Version) last month, Swift said, "I first made Speak Now, completely self-written, between the ages of 18 and 20. The songs that came from this time in my life were marked by their brutal honesty, unfiltered diaristic confessions and wild wistfulness. I love this album because it tells a tale of growing up, flailing, flying and crashing… and living to speak about it."
The singer also revealed that the new version of the album would feature six extra songs "I've sprung loose from the vault": one of these, Castles Crumbling, features Hayley Williams, while a second track, Electric Touch, was recorded in collaboration with Fall Out Boy. 
Other 'From the Vault' tracks included are When Emma Falls in Love, I Can See You, Foolish One, and Timeless.
On choosing Fall Out Boy and Williams as collaborators, Swift says: "Since Speak Now was all about my songwriting, I decided to go to the artists who I feel influenced me most powerfully as a lyricist at that time and ask them to sing on the album. They're so cool and generous for agreeing to support my version of Speak Now. I recorded this album when I was 32 (and still growing up, now) and can't wait to unveil it all to you on July 7th."

As stated, Speak Now (Taylor's Version) is set for release on July 7 via Republic.
I'm VERY excited to show you the back cover of Speak Now (my version) including the vault tracks and collaborations with Hayley Williams from @paramore and @falloutboy. Since Speak Now was all about my songwriting, I decided to go to the artists who I feel influenced me most… pic.twitter.com/UJOqUNfCGpJune 5, 2023