Fake mooncake scam: 114 boxes seized as Louis Vuitton, other brands targeted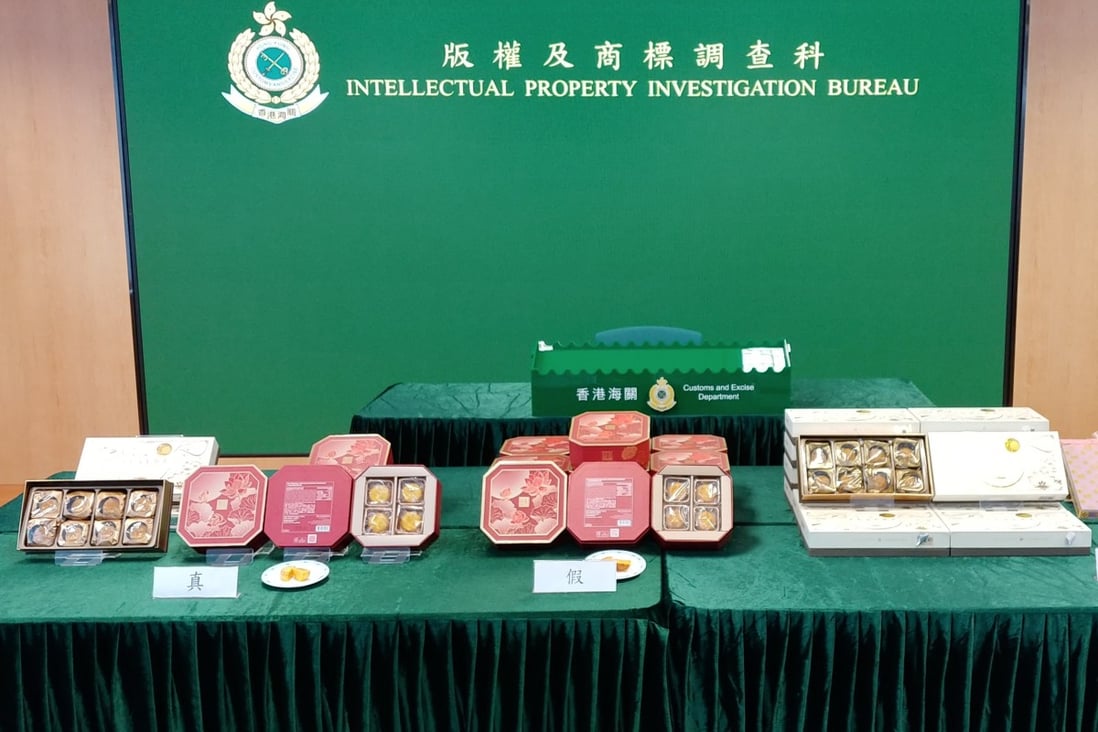 Mooncake counterfeiters are targeting prominent labels such as Louis Vuitton, Hong Kong customs has revealed, after an operation that included the seizure of 114 boxes of such items bearing forged trademarks of well-known brands.
It is the first time that suspects have been caught faking Louis Vuitton mooncakes. The bust included counterfeit mooncakes from catering company Maxim's and Peninsula Hotel, and more than 2,000 other suspected bootleg household and fashion items.
The total estimated market value of the haul was HK$650,000 (US$83,580), the largest in the past five years, according to the Customs and Excise Department. Goods such as perfume, cosmetics and kitchenware were also among the seized items.
"With the Mid-Autumn Festival around the corner, customs will continue to step up inspections and enforcement to combat the sale of festive counterfeit food items and goods," a spokesman for the department said.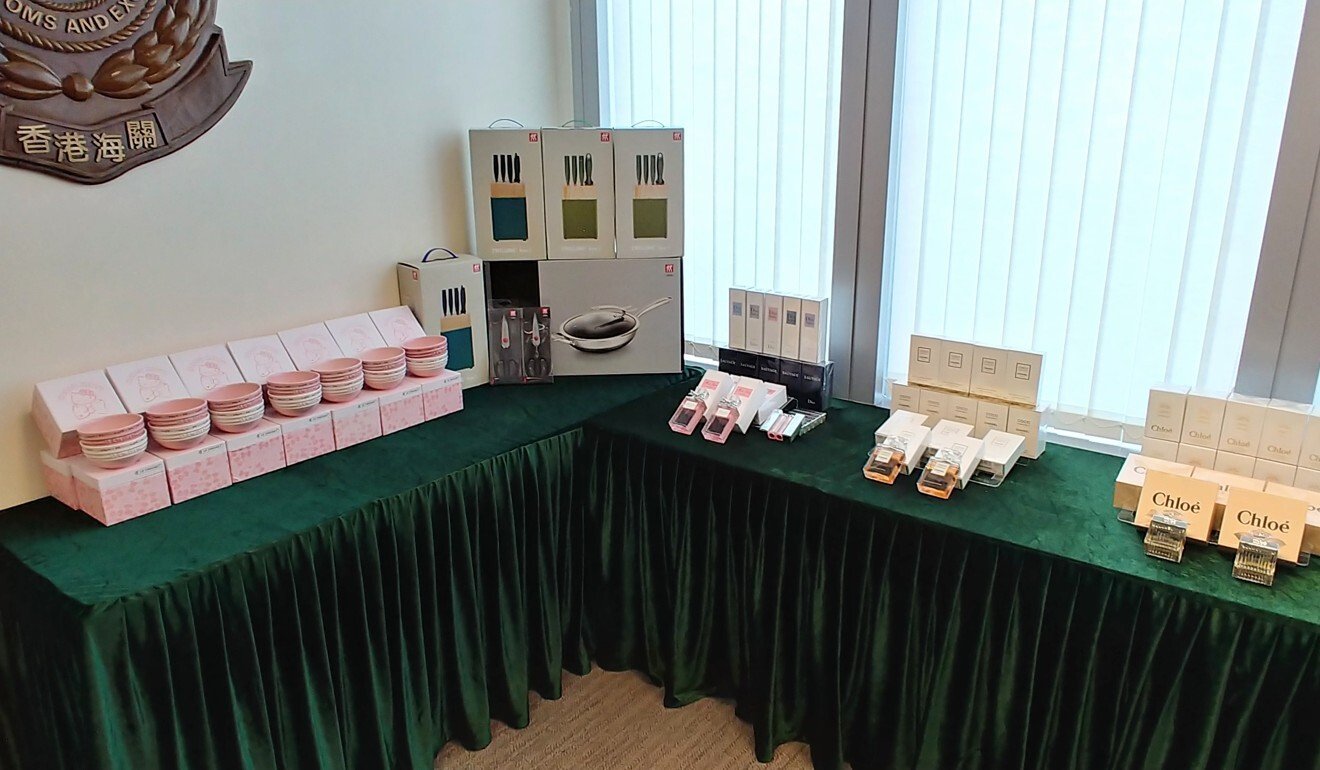 The operation was one of many launched by customs since August 30 to combat the online sale of counterfeit mooncakes.
By posing as prospective customers, officers singled out four online accounts suspected of selling such goods.
Authorities then raided two residential premises in Tuen Mun and Kam Tin. They later discovered the counterfeit items in an industrial unit in Tuen Mun and a mini-storage in Sheung Wan.
One man and three women, aged between 25 and 34, were arrested but released on bail.
Henry Wong Che-yin, acting commander of the customs' Intellectual Property Technology Crime investigation division, said samples had been sent for testing, and there was no report of the mooncakes being hazardous.
Wong said the fake Louis Vuitton mooncakes were sold for HK$500 to HK$1,000 per box, but the luxury brand would only give out the authentic versions later this year to its customers.
The real mooncakes of the two other brands were sold at HK$418 and HK$258 per box, but the bogus ones went for HK$280 to HK$280, and HK$200 to $220 per box respectively, Wong added.
Simon Wong Ka-wo, president of the Hong Kong Federation of Restaurants and Related Trades, warned potential buyers of luxury mooncakes to "be careful", as they might be enticed by the cheaper options.
"It can be toxic … we don't know how [these mooncakes are] being manufactured," said Wong, adding that it could be "quite dangerous" if the manufacturing environment was not designed for food preparation.
Under the Trade Descriptions Ordinance, selling or possessing counterfeit goods for sale is an offence. Upon conviction, the maximum penalty is a fine of HK$500,000 and imprisonment for five years.
In September last year, a fake mooncake syndicate was discovered by customs and promptly disbanded. Officials seized about 170 boxes of suspected counterfeit goods and 200 redemption vouchers. The items, which had an estimated market value of about HK$90,000 in total, were found in a storehouse in Yuen Long.
However, this year's racket adopted digital methods, with the sellers chiefly operating online.
The boxes for the counterfeit Maxim's mooncakes also had functional QR codes that led to the bakery's website.
Earlier this month, police updated on their website an online guide to spotting fake mooncake redemption coupons and advised consumers to be aware of such fraudulent tactics.