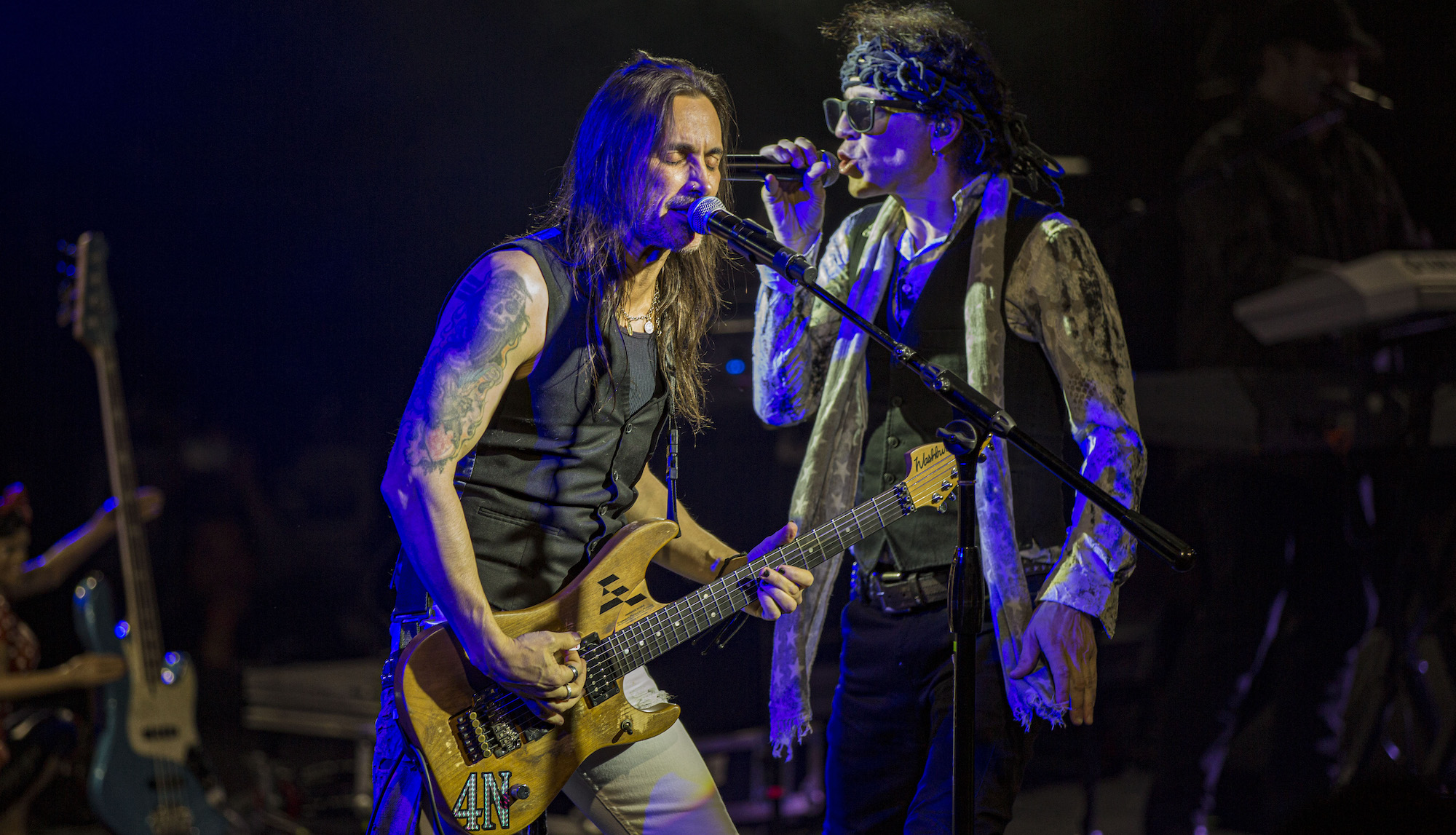 Extreme have cancelled their forthcoming appearance at the M3 Rock Festival in Columbia, Maryland – scheduled for this Saturday (May 6) – after their electric guitar player, Nuno Bettencourt, suffered a knee injury in a "rockers vs cruisers" basketball game aboard the recent Monsters of Rock cruise. 
"I am seriously bummed out that Extreme are unable to perform for everyone at M3 Rock Festival, as we've been looking forward to the festival for several months," Bettencourt said in a statement. "We apologize for the inconvenience to fans attending the festival. I can't wait to get back on the stage once I'm all mended up."
After his injury, Bettencourt had to perform seated for Extreme's May 3 set aboard the cruise, though he still nailed all of his parts – including, yes, the Rise solo.
In a press release, Extreme noted that they will fulfill the rest of their 2023 live commitments – a June festival appearance in Brazil, and North American, Australian and Japanese tours this summer and fall – as scheduled. 
2023 has certainly been an eventful year for Bettencourt thus far.
Even before he put the entire guitar universe on notice in March with the jaw-dropping fretboard fireworks he contributed to Extreme's comeback single, Rise, Bettencourt made an appearance on arguably the world's biggest concert stage.
Wielding a special version of his Washburn N4 signature guitar, Bettencourt brought some hard-rock fire to Rihanna's acclaimed performance at the Super Bowl halftime show in February as a member of the pop superstar's backing band. 
Rise was the first preview we got from Six, Extreme's first new LP since 2008's Saudades de Rock. The song was followed up last month by Banshee and #Rebel, two tracks packed with barrelhouse riffs and even more mind-melting solos. And, according to Bettencourt, there's plenty more of that to come on the rest of Six.
"When Eddie Van Halen passed, it really hit me," Bettencourt said in a statement earlier this year. "I'm not going to be the one who will take the throne, but I felt some responsibility to keep guitar playing alive. So, you hear a lot of fire on the record [Six]."
To preorder Six, and check out Extreme's 2023 tour itinerary, visit the band's website.