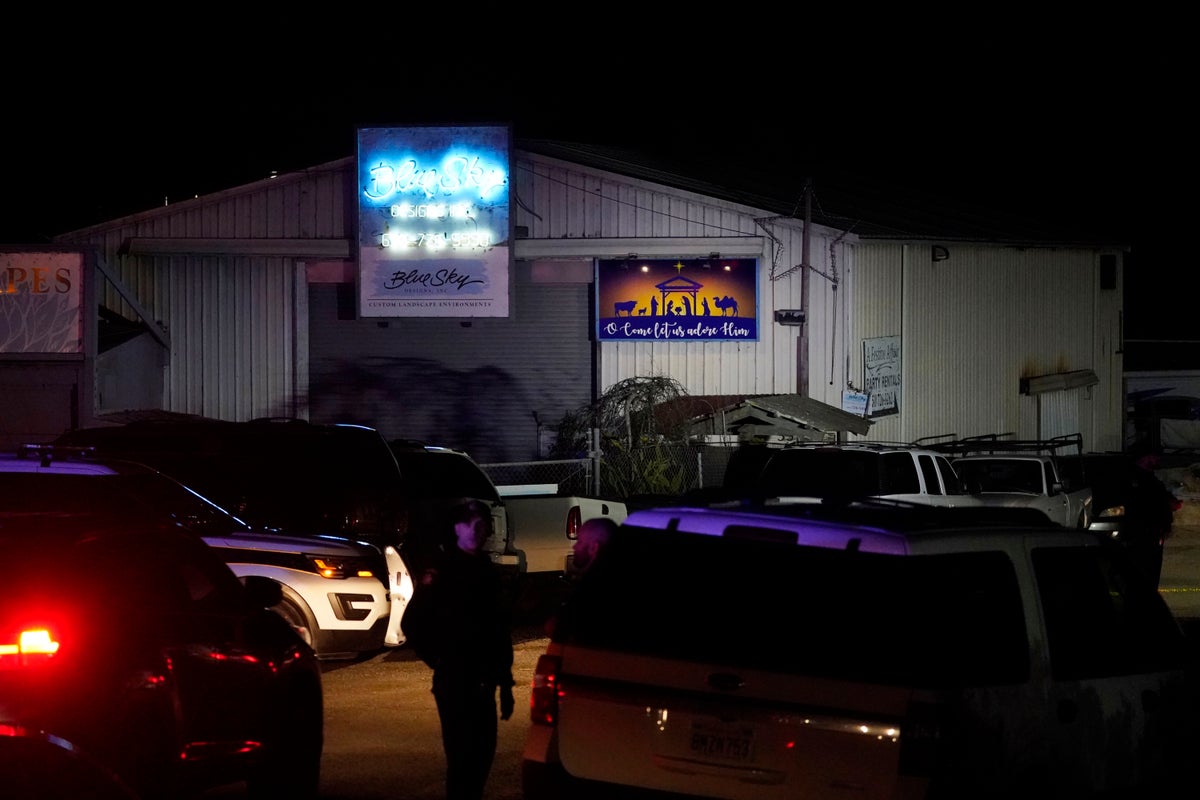 California has now been left reeling from three mass shootings in as many days, after a "disgruntled" mushroom farm worker allegedly shot dead seven coworkers in a massacre in Half Moon Bay.
Chunli Zhao, who worked for decades at one of the two sites where the shooting unfolded, is accused of carrying out two separate shootings at two different agricultural businesses in the San Francisco area.
The suspect, 67, was arrested on Monday afternoon after he was spotted sitting in his car outside a local sheriff's office.
On Wednesday, prosecutors announced Mr Zhao will be charged with seven counts of murder.
Investigators are still trying to determine a motive for the horror attack which has reignited calls for a crackdown on gun laws in the US where mass shootings and gun violence are increasingly commonplace.
Here's what we know so far about the shooting:
The shooting
The mass shooting unfolded just before 2.30pm on Monday, with seven victims killed across two agricultural business locations – a mushroom farm and a trucking facility.
The gunman shot dead four victims and wounded a fifth at the Mountain Mushroom Farm, and shot another three victims dead at Concord Farms located around two miles away, according to authorities.
The eighth victim was airlifted to hospital. Their condition remains unknown.
Investigators are still working to determine which shooting took place first.
The horror attack is believed to have been witnessed by many children, as many farm workers live on site with their families.
Concord Farms issued a statement on Tuesday saying the gunman was unknown to the business. Mr Zhao is believed to have worked at Mountain Mushroom Farm.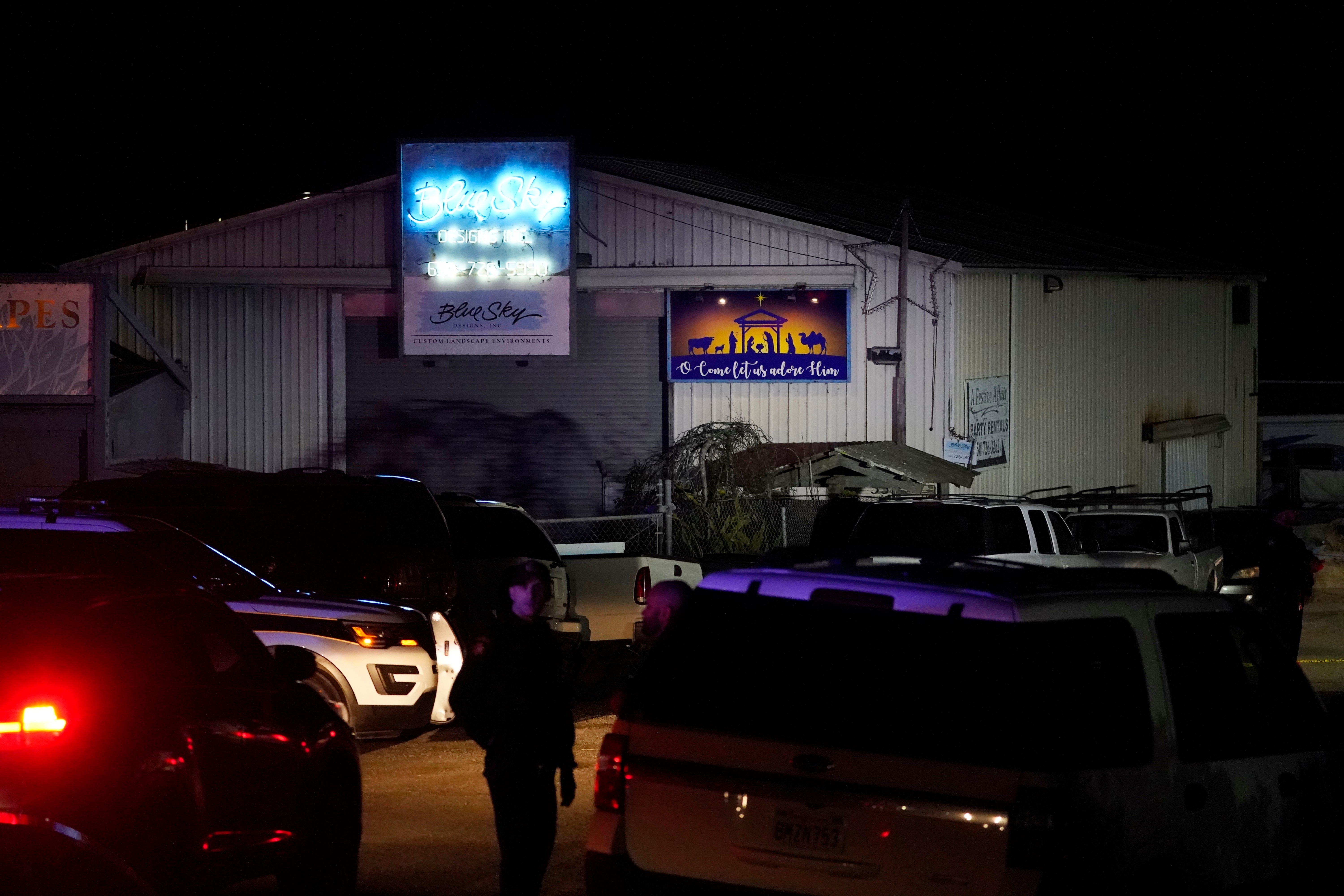 The arrest
San Mateo County Sheriff Christina Corpus said in a press conference that Mr Zhao, who had worked at the mushroom farm for decades, was found around two hours later sitting in his car in the parking lot of a sheriff's substation.
Dramatic footage shows the suspect being wrestled to the ground as armed officers took him into custody.
The video, captured by Half Moon Bay resident Kati McHugh, shows three officers approaching a parked car with drawn weapons. The suspect then gets out of the car as officers pull him to the ground, handcuff and lead him away.
A semi-automatic handgun believed to have been used in the mass shooting was found inside his car, officials said.
The sheriff said that they are working on the belief that the suspect had gone to the police station to turn himself in, though this is yet to be confirmed. Mr Zhao is said to be fully cooperating with law enforcement.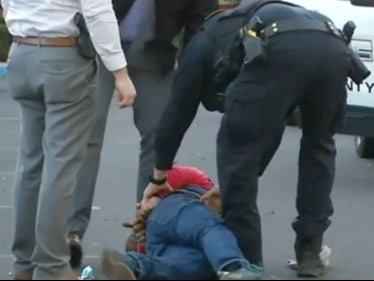 The suspect
Little is yet known about suspected gunman Mr Zhao.
The 67-year-old had worked for decades as a farmer at one of the two sites where the shooting unfolded.
San Mateo County Board of Supervisors President Dave Pine told local outlet KRON4 that Mr Zhao was a "disgruntled worker" at the farm but gave no further details.
The sheriff described the shooting as "horrific", saying: "It's a tragedy that we hear about far too often but today has hit home here in San Mateo County."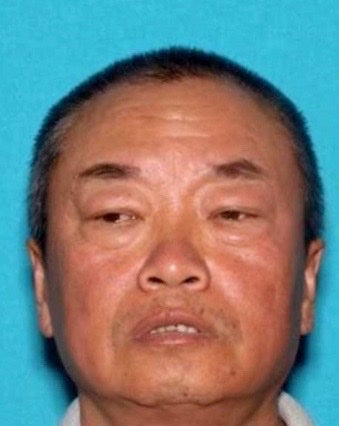 The motive and victims
The motive for the attack remains unclear but all the victims also worked at the local agricultural businesses.
The victims' identities have not been released and it is unclear if they were targeted or shot at random.
Three mass shootings in three days in California
The Half Moon Bay shooting is one of three mass shootings in the last three days in the state, after 11 were killed in a massacre at a ballroom dance club in Monterey and eight were shot at a gas station in Oakland.
On Saturday night, thousands in the Asian-American community had gathered in Monterey Park to celebrate the Chinese Lunar New Year. Hours later, 72-year-old gunman Huu Can Tran entered the Star Ballroom Dance Studio in Monterey Park and opened fire.
Eleven people were killed in the attack, with the death toll rising from 10 on Monday when another victim died from their injuries.
Tran then drove to a second dance studio – Lai Lai Ballroom in nearby Alhambra – where a hero worker managed to wrestle a gun away from him. The gunman then fled the scene and no one was injured in the second incident.
A huge manhunt was launched to track down the gunman, culminating around 12 hours later with a police standoff in Torrance, about 30 miles from Monterey Park. Tran died from a self-inflicted gunshot wound in his white van.
The motive for that attack remains unclear but it has emerged that Tran was paranoid that his family had tried to poison him decades ago and that had gone to police with the allegations just weeks before he going on the shooting rampage.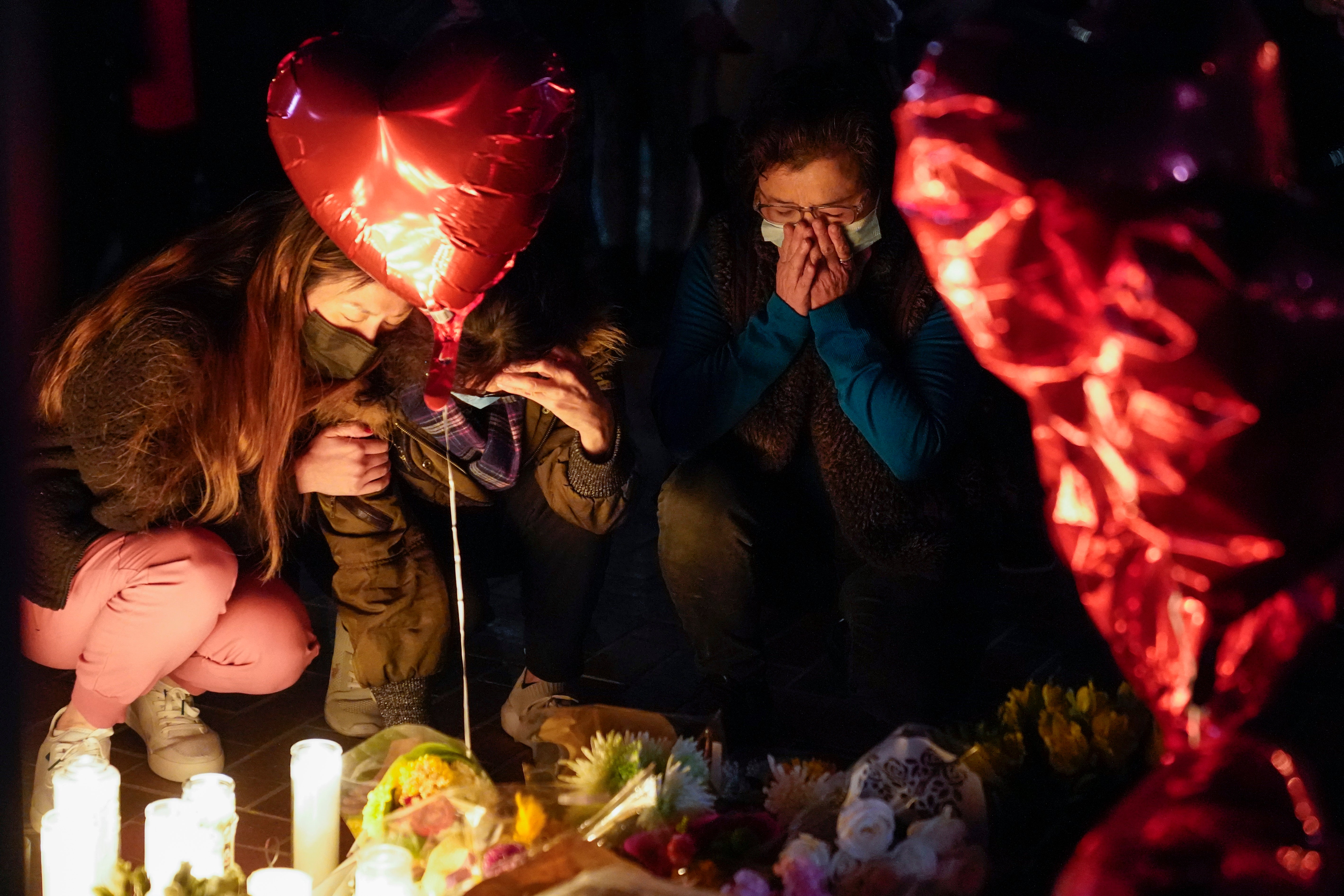 Tran also met his former wife at the Star Ballroom Dance Studio. The pair divorced in 2006.
Hours after the Half Moon Bay shooting, a third mass shooting unfolded at a gas station in Oakland where a teenager was killed and seven other victims injured.
The shooting unfolded just after 6pm on Monday evening at a Valera gas station along Seminary Avenue and Macarthur Blvd, according to the Oakland Police Department (OPD).
At least eight people were shot in the incident, with one victim – identified by his family as 18-year-old Mario Navarro – killed. The other seven were in stable condition and are expected to survive.
Police have not confirmed what may have led up to the shooting but said that the investigation so far shows that several people may have exchanged gunfire.
Witnesses told local outlet KTVU that the shooting broke out during the filming of a music video.
Devastated family members of the teenage victim were seen breaking down outside Highland Hospital after learning that Navarro – who graduated from high school this year – had died from his injuries.
Oakland Police have not said if any arrests have been made or who they may be seeking as a suspect.
Calls for change
Local officials slammed the shooting – which marks the third mass shooting in as many days in California.
"Gun violence has come to our district today and I will do whatever I can to support the San Mateo County Sheriff's Department and Half Moon Bay city officials during this tragic event," California state senator Josh Becker wrote on Twitter on Monday.
"We will continue to monitor this situation. My thoughts go out to all affected."
"This is really a tragedy in light of what's happened," San Mateo County Supervisor told ABC7. "This is an incident we're all shocked about."
California Governor Gavin Newsom was in Monterey Park meeting with the victims of Saturday's mass shooting when he learned about the shooting at Half Moon Bay.
"At the hospital meeting with victims of a mass shooting when I get pulled away to be briefed about another shooting. This time in Half Moon Bay. Tragedy upon tragedy," he tweeted.