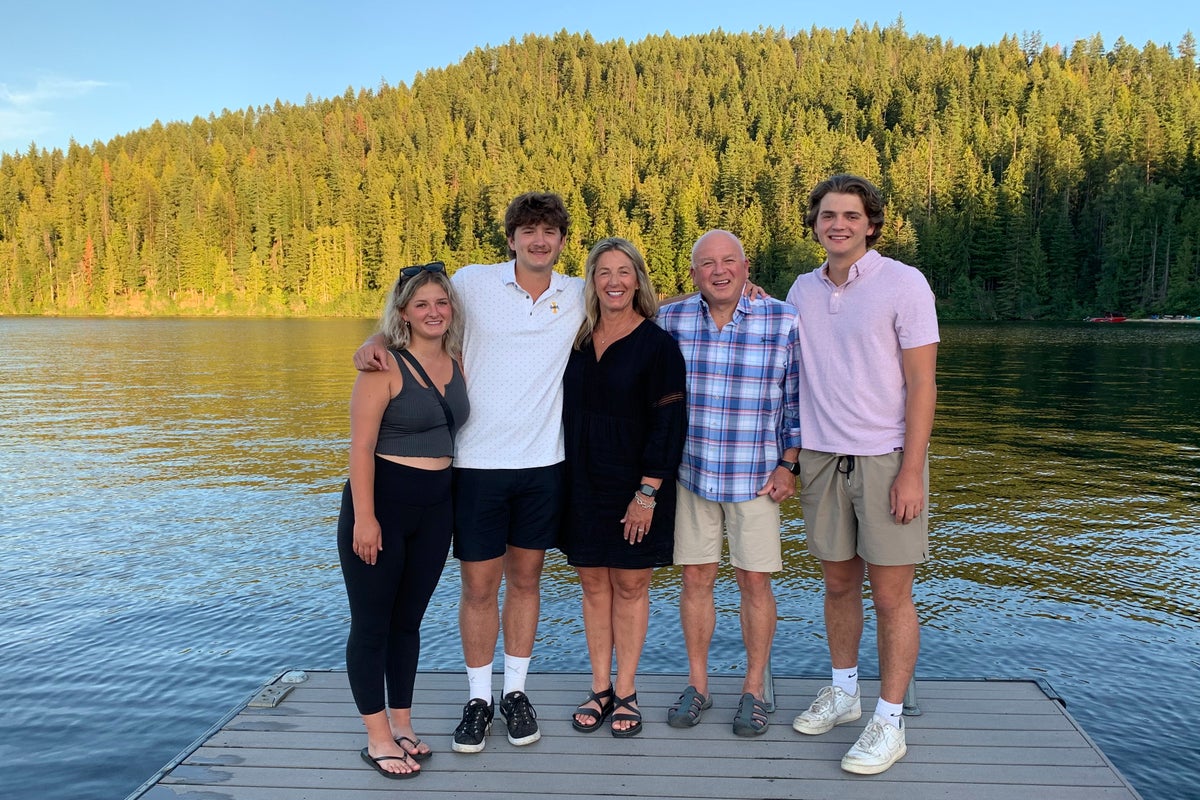 The mother of slain University of Idaho Ethan Chapin has opened up about finding "the little victories" in her grief journey.
In a Facebook post on Monday, Stacy Chapin said she and her husband had visited her two surviving triplets, Mazie and Hunter, at the University of Idaho over the weekend. The Chapin triplets were all enrolled at the college in the town of Moscow when Ethan was killed on 13 November.
Ethan's girlfriend Xana Kernodle her roommates Madison Mogen and Kaylee Goncalves were also brutally murdered in the attack in their off-campus rental home. Washington State University PhD student Bryan Kohberger, 28, was arrested and charged with the slayings on 30 December.
Speaking out about life after losing her son, Ms Chapin said she had early on agreed with her husband that Maizie and Hunter would be returning to school for the spring semester. The mother-of-three said that she wanted to keep her family close but also allow her children "to heal at their own pace."
During their visit, Ms Chapin said, the parents fed over 20 of their children's friends and enjoyed long conversations, coffee dates and hugs. The Chapin family also spent time "remembering Ethan and sharing stories" before Ms Chapin and her husband returned to their home in Washington.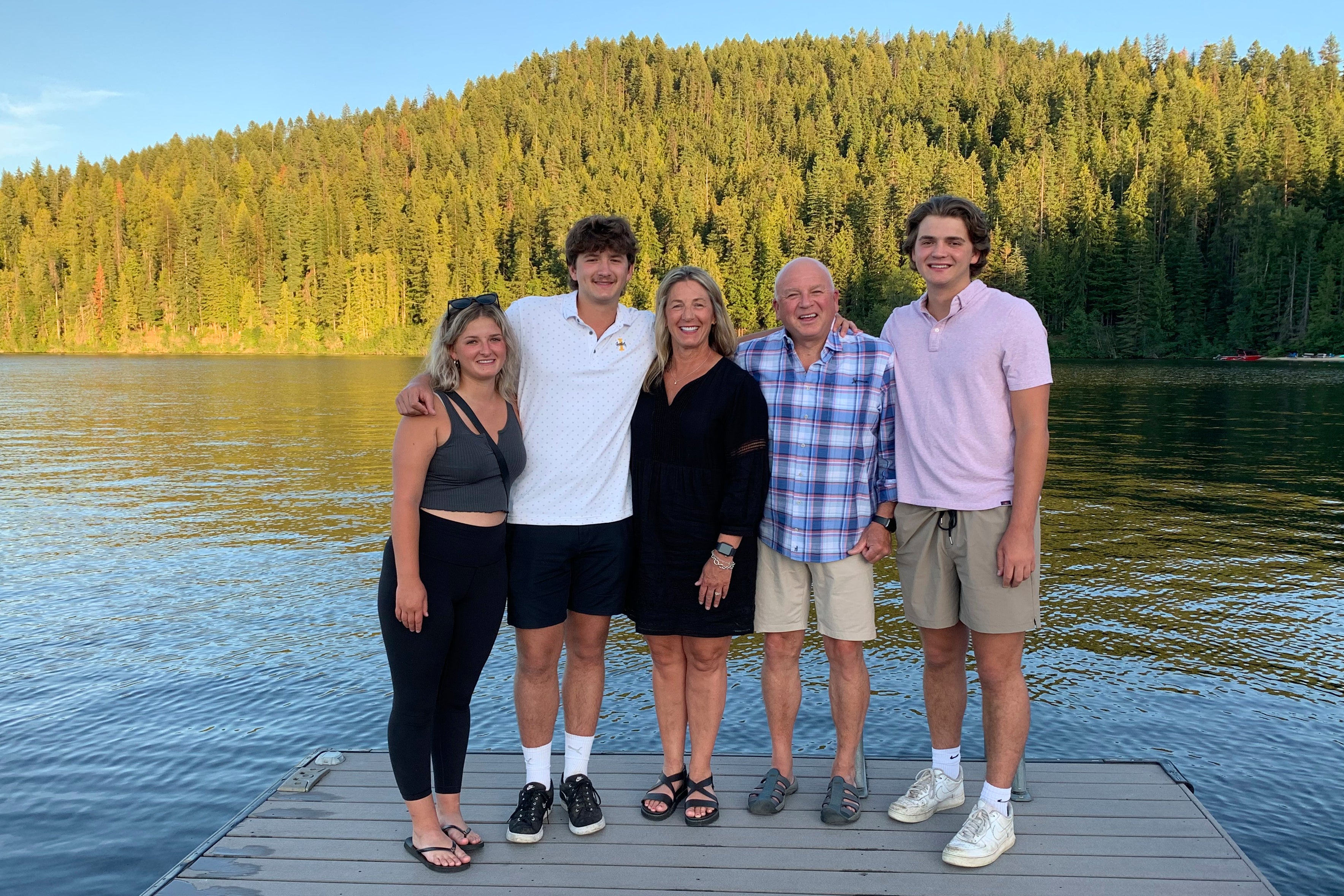 "Our kids are resilient, but this is definitely a challenging time. We're grateful they have each other at school, fraternity and sorority friends, and other amazing support systems," she wrote. "They are each processing this new normal in their own way, and that's okay. Our job as parents is to be there and provide tools and resources as needed."
The grieving mother also compared her healing process to the ice wall in Game of Thrones and said that even though the journey has been extremely challenging, she continues to look for every little victory.
"The wall is an impenetrable wall of ice about a million miles tall," Ms Chapin explained. "The start of the grieving process felt like standing at the bottom of the wall with no key to get through the gate and no rope to get up the wall. The rope has been tossed over the wall and we've started the tedious climb."
The victims' parents waited more than a month and a half for an arrest in the murders, which finally came after an early-morning raid on Mr Kohberger's home in late December.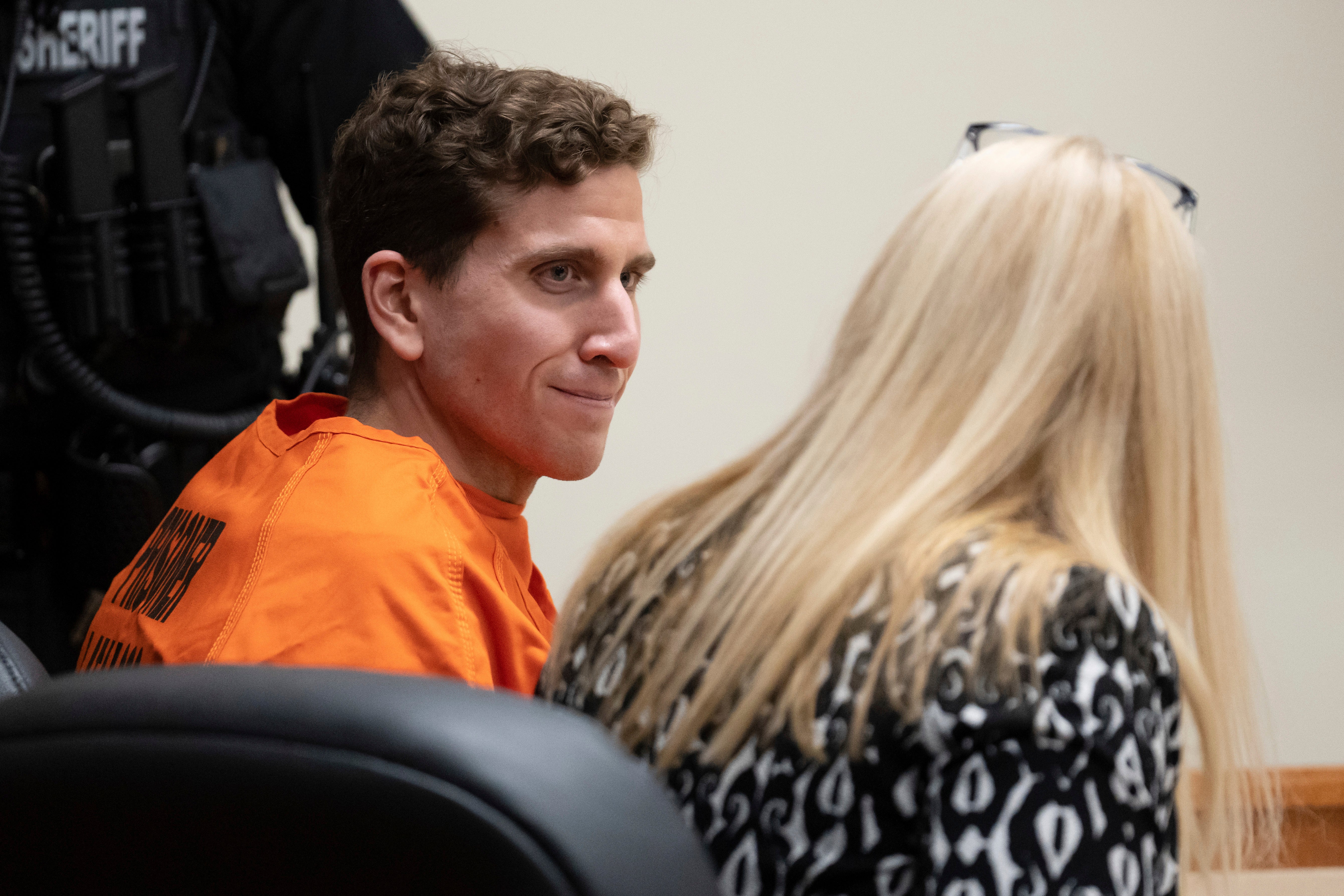 He is now behind bars in Moscow charged with murder. The affidavit for his arrest, released earlier this month, gave new details about what led investigators to the suspect but still offered no connection between the victims and Mr Kohberger.
The documents did reveal that investigators believe Mr Kohberger may have stalked the student home in the run-up to the mass murder, with cellphone data placing him around the property 12 times before 13 November.
At the time of the murders, investigators believe Mr Kohberger turned his cellphone off in order to try to avoid detection.
However, cellphone data places him close to the home on King Road at around 9am on 13 November – suggesting that he returned to the scene of the crime just hours after allegedly murdering the four victims at around 4am, the affidavit reveals.
As well as cellphone data, the affidavit reveals that other evidence also led them to arrest Mr Kohberger for the student murders.
Police said that his DNA was found on a knife sheath left behind at the scene by the killer and his white Hyundai Elantra was caught on surveillance footage at the crime scene at the time of the murders, the affidavit reveals.
One of the victims' surviving roommates was also able to partially describe the killer to investigators after she came face to face with him in the aftermath of the murders.
Earlier this month, police in Washington unsealed search warrants for Mr Kohberger's apartment in Pullman and his office at Washington State University (WSU). The searches were carried out on the same day that he was taken into police custody in Pennsylvania.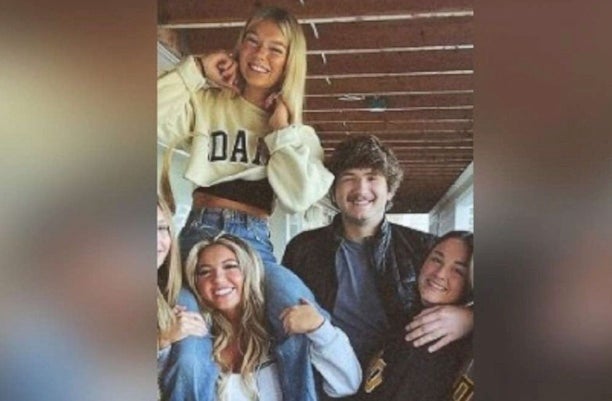 The unsealed documents reveal that investigators seized a string of items from his home including possible human and animal hair strands, a disposable glove, items with red and brown stains and a computer. No items were seized from his office which he shared with other PhD students.
The murder weapon – a fixed-blade knife – was not recovered during the searches and it is still unclear where it may be.
No motive has been given for the attack. Mr Kohberger is next scheduled to appear in court on 26 June for his preliminary hearing.
Until then, Mr Kohberger will be held behind bars at Latah County Jail after he was ordered to be held on no bail for a second time.
As a criminal justice PhD student at WSU, he lived just 15 minutes from the victims over the Idaho-Washington border in Pullman. He had moved there from Pennsylvania and began his studies there in August, having just completed his first semester before his arrest.
Before this, he studied criminology at DeSales University – first as an undergraduate and then finishing his graduate studies in June 2022.
While there, he studied under renowned forensic psychologist Katherine Ramsland who interviewed the BTK serial killer and co-wrote the book Confession of a Serial Killer: The Untold Story of Dennis Rader, the BTK Killer with him.
He also carried out a research project "to understand how emotions and psychological traits influence decision-making when committing a crime".
Now, he is facing life in prison or the death penalty for the murders that have rocked the small college town of Moscow and hit headlines around the globe.