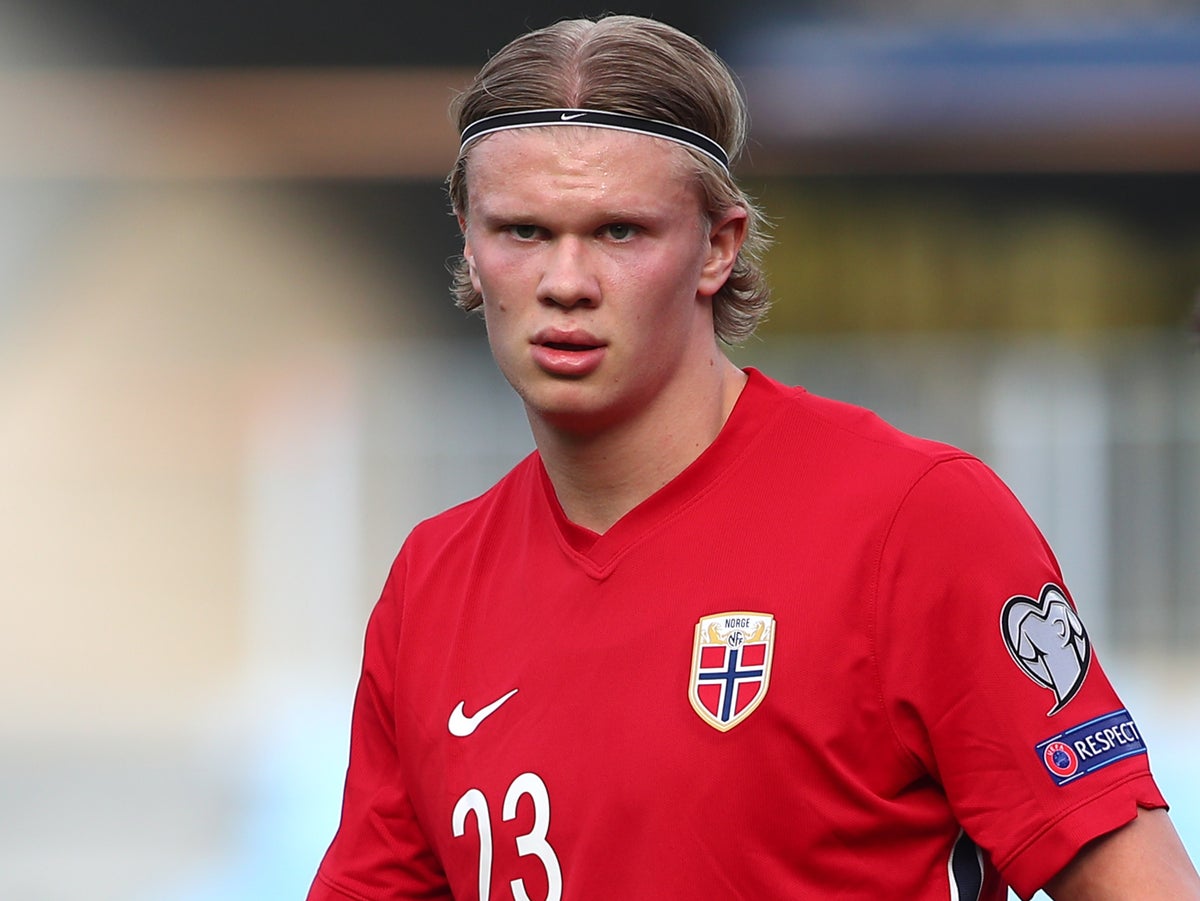 Norway striker Erling Haaland will miss their Euro 2024 qualifiers against Spain and Georgia after picking up a groin injury in Manchester City's weekend FA Cup quarter-final fixture, the Norwegian Football Federation said on Tuesday.
The striker felt pain from a slight groin injury after playing against Burnley on Saturday and will return to his club for treatment. He scored three goals in a 6-0 win against Burnley, raising his total to a club-record 42 this season.
Haaland, who has 21 goals in 23 appearances for Norway, has been in scintillating form this season, scoring 42 goals for City since arriving from Borussia Dortmund last June.
"After doing tests and examinations yesterday, it became clear that he will not make the matches against Spain and Georgia," national team doctor Ola Sand said. "It is better that he then gets medical follow-up in the club."
"Erling took it hard when he realised that he could not play for the team," national team coach Stale Solbakken said. "Fortunately, there is still plenty of confidence, talent and unity in this group to win points in the next games."
Man City next plays Liverpool in the Premier League on April 1. The English title holder also hosts Bayern Munich on April 11 in the first leg of the Champions League quarterfinals.
Norway are in Group A along with Cyprus, Georgia, Scotland and Spain. They play Spain in Malaga on Saturday before travelling to face Georgia on Tuesday.
The top two teams in Group A will advance to Euro 2024 in Germany. Norway could also have a qualifying route through the playoffs next year based on their Nations League standing.
Haaland is already eighth on the list of all-time scorers for the national team and the 22-year-old requires 13 more goals to break the long-standing Norwegian record, held by Jorgen Juve who played in the 1920s and 30s.
From the more modern era, Haaland is chasing Ole Gunnar Solksjaer (23), Tore Andre Flo (23) and John Carew (24) in the Norway goalscoring charts.
AP, Reuters