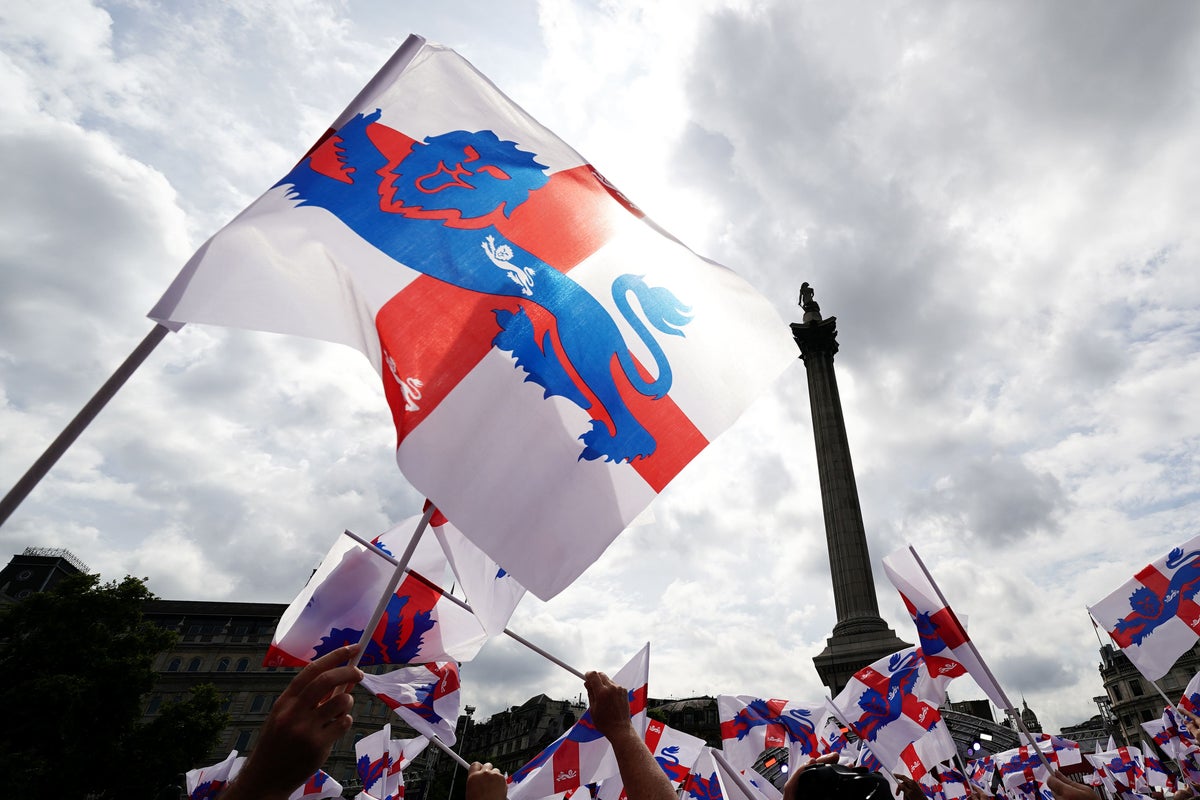 A friendly game between England and Italy supporters in Naples has been cancelled amid security concerns.
England men's supporters' team boss Garford Beck said he received a "very sinister and threatening" email purporting to be from "Napoli ultras" on Sunday.
It claimed "we will be there, 60 ultra to get you" if they went ahead with their friendly game with their Italian counterparts on Thursday afternoon.
The Italian Football Federation has now informed Mr Beck the game has been cancelled after representations were made with them by the English Football Association.
England play Italy in Naples on Thursday evening as they begin their Euro 2024 qualifying campaign.
There were clashes between Napoli and Eintracht Frankfurt fans before and after their Champions League tie last week, but England boss Gareth Southgate said on Thursday he has no safety concerns.
Mr Beck, speaking after the cancellation, told the PA news agency: "I think the Italian FA were left with little choice.
"Safety has to be our priority and we would have been an easy target for these people.
"They normally come tooled up to the hilt so it could have been a very nasty situation had I not opened that email."
Mr Beck said the England fans played their Italian counterparts in Milan last year and they hoped this week's meeting would be a chance to catch up.
He said: "There's been no hint of anything until I opened that email."
Mr Beck added: "We're the one group of England fans that requires zero policing or stewarding.
"We're just out there to get together with whoever it is we're playing, have a game of football, have a few beers and go off to the match, it's nothing more than that really."
Around 2,500 Three Lions fans who secured tickets via the England Supporters' Travel Club are expected in Naples for Thursday's Euro 2024 fixture.
Southgate told reporters last week: "In the end, it's for the Italian FA to decide where they play their games.
"Clearly, our organisation will always try to make the travelling experience as smooth as possible for our fans and that's important."
The FA, in guidance to ticket holders, said: "To assist with the safety and security of all England travelling supporters the Italian Police have requested and are strongly advising, that England supporters use locally organised coach transport to travel to the stadium."
The coaches, which will begin to depart for the stadium from 4pm on Thursday from Naples Maritime Station, will be free of charge to all England Supporters Travel Club members with tickets.
The guidance adds: "We have also requested that the same service be provided for supporters after the game to take them back into the city, or a convenient destination, should it be required.
"This is, currently, still to be confirmed by our hosts. We hope to inform supporters regarding this service in advance of match day."
Identity checks by the Italian police and FA staff will take place for ticket holders.