Nathan Basha didn't let his disability prevent him from getting his dream job at a Sydney radio station.
"I might have Down syndrome, but that is not who I am," he said.
With a passion to work somewhere that embraced his interest in film, music and celebrities, Mr Basha said it was his supportive mum who asked him "how do we make this happen?"
Mr Basha has now been with NOVA FM for more than 12 years as a highly valued member of the team.
While the government tries to develop strategies to improve opportunities for people with disabilities, less than half are in employment, according to the Australian Bureau of Statistics' most recent data.
The unemployment rate remains above 10 per cent, more than double the rate for people without disabilities.
Businesses leading the way
As workplaces strive for inclusivity, some businesses are showing the way forward in how to remove barriers and demonstrate the benefits of employing people with a disability.
Mr Basha, who works as an office assistant alongside radio hosts Fitzy and Wippa, said his employer has high expectations of him.
"My job is as important as anyone else's in the workplace," he said.
"The job is not tokenistic or created for me based on a company doing good, as I contribute to the overall productivity and success of the organisation."
He said an ongoing conversation ensured his needs relating to his disability were being met at NOVA and overall, his experience at the workplace had been really positive.
Former Nova general manager David Borean was instrumental in employing Mr Basha.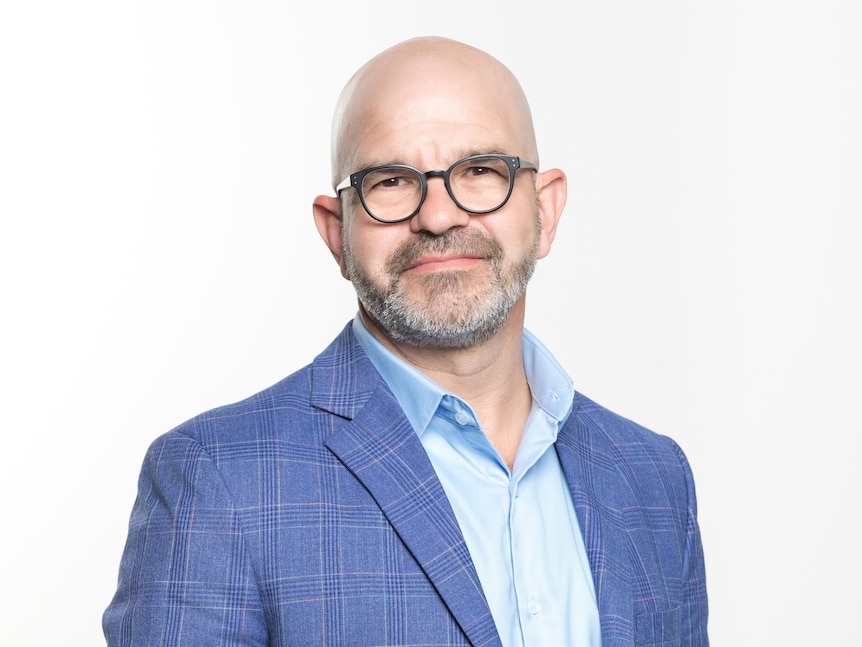 Mr Borean said it was his firm belief the radio station would get much more out of Mr Basha's employment than they could ever have imagined.
"And that's exactly what played out – his impact on everyone across the station was immediate and infectious and continues to this day," he said.
Workplace adjustments don't have to break the bank
The ABC has heard from disability advocates who say barriers faced by disabled people seeking employment include inaccessible workplaces, lack of assistance in finding, securing and maintaining employment and difficulty in negotiating reasonable workplace adjustments.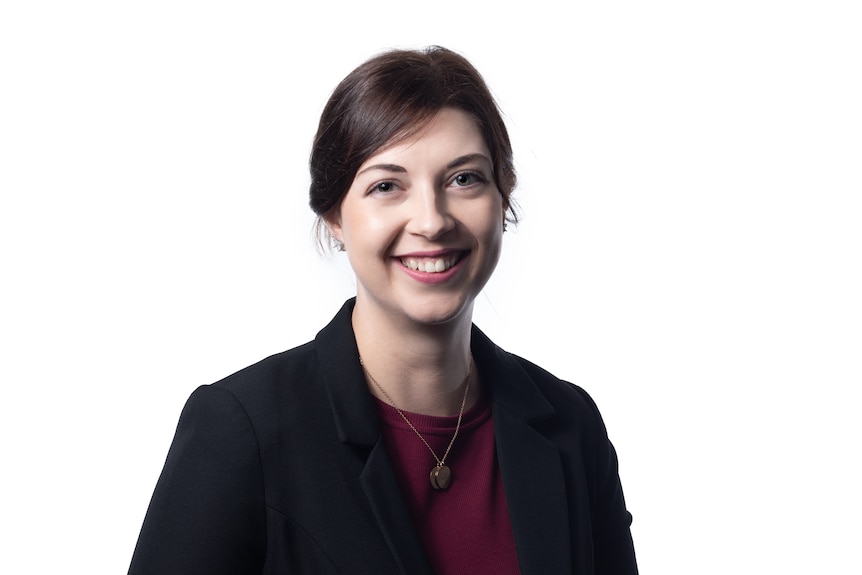 Australian Network on Disability strategic development manager Amber Tratter said: "If you're running a business, the fear will be about cost and risk".
"Many employers have a positive attitude towards people with disability but fear saying or doing the wrong thing," she said.
Those adjustments that do cost more than $500 can be reimbursed by the Australian government through its JobAccess scheme. 
She said it was common for people with disabilities to feel the need to "prove their worth" and to reassure the employer they made the right decision in hiring them.
Ms Tratter said this could result in the person with a disability feeling like the onus was on them to perform better than colleagues without a disability.
"It is up to employers to provide an inclusive and welcoming work environment, and provide any required workplace adjustments, to ensure that people with disability have equitable access to employment and career development opportunities."
Society needs to drop 'unconscious bias': Dylan Alcott
Paralympian and Australian of the Year Dylan Alcott is the chief executive of Get Skilled Access and the Dylan Alcott Foundation, which both strive to improve inclusiveness for people with disabilities.
He said the chief executives of big businesses were always asking where they could go to hire people with a disability.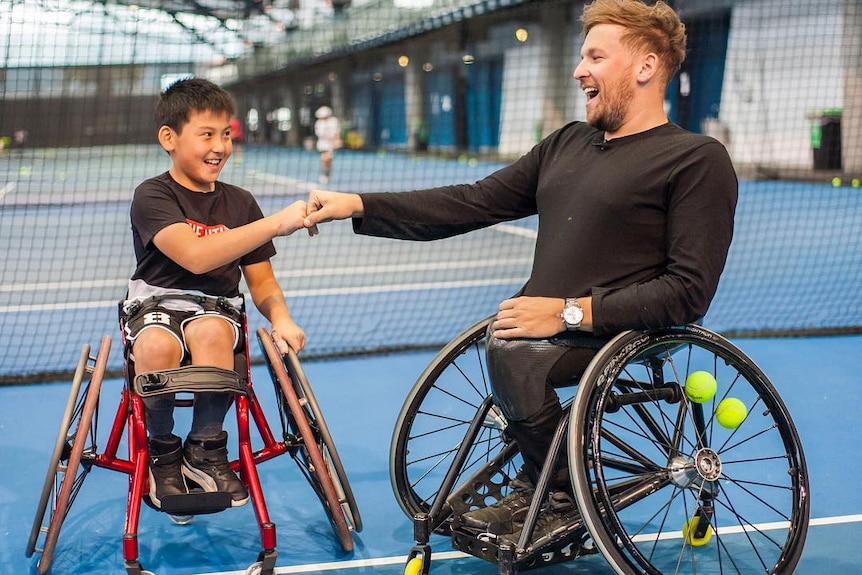 "A lot of businesses don't know where to start to build their capacity and confidence to recruit and support people with a disability," he said.
Mr Alcott said workplaces were only strengthened by having a diverse and inclusive workforce, improving teamwork, morale and culture.
"As a society, we need to drop our negative perceptions and unconscious bias and focus on what people can do and how we can help give them an opportunity to succeed, rather than focusing on what they can't do."
"Organisations will have the benefits of increased productivity, fewer sick days, more loyalty, improved diversity creating stronger teams and better decision making."
Rachel had 'zero confidence' until she joined hair salon
Rachel Hall, who lives with attention deficit hyperactivity disorder (ADHD), works as a hairdresser at a Perth studio.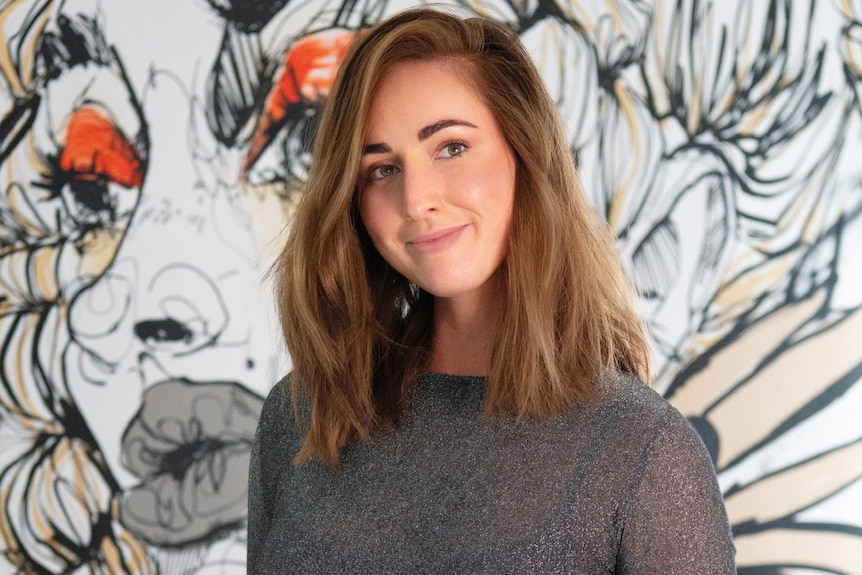 During her job interview, she outlined that she was in the process of receiving her official ADHD diagnosis.
"Stevie Vincent, my current boss, identifies my strengths and provides feedback on areas where I struggle," she said
Ms Hall recalls the early days of being an apprentice hairdresser at 17 in a Geraldton salon, about 400 kilometres north of Perth, and the obstacles she had overcome because she wasn't aware she had ADHD, as there was little awareness around the condition at that time.
"I would make silly mistakes with appointment bookings, have trouble with processing instructions under pressure and other mistakes which would end up in verbal abuse and lack of trust and confidence from my bosses," she said.
"The fear of making more mistakes and disappointing my team lead to my anxiety snowballing, insomnia, symptoms of depression and panic attacks at work.
'Everyone has different needs': Stevie Vincent
Stevie Vincent, who is the director of two Perth salons – Stevie Vincent Studios and Hearts and Hues – was diagnosed with ADHD herself three years ago.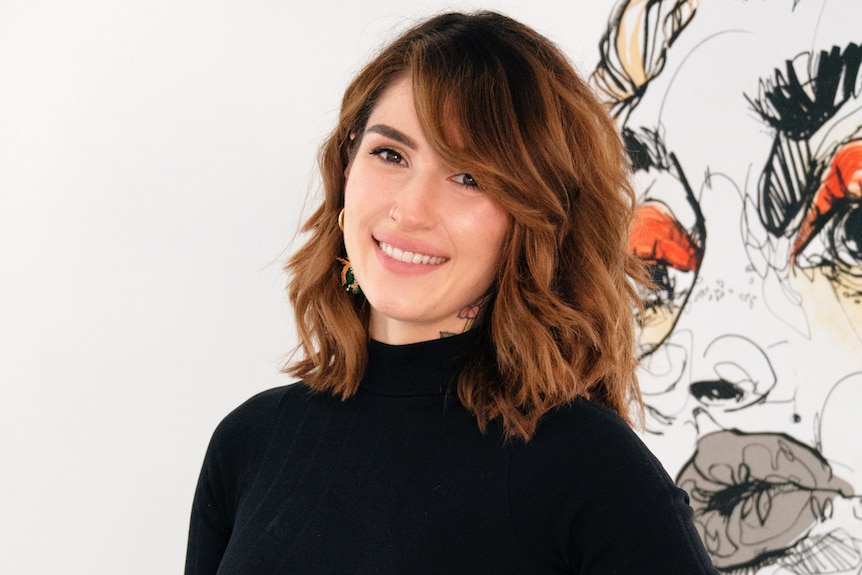 Ms Vincent said her own diagnosis had helped her understand a lifetime of feeling a little out of place at previous workplaces.
She said this allowed for a very open and honest conversation with Ms Hall.
"Being able to get a clear and honest view of where there may be challenges in the workplace helped us find solutions and find where we need to adapt things or add support," she said.
"Everyone has different needs, and you can't expect the same things to work for everyone or assume what someone needs.
Mr Basha said his message to companies was to be more inclusive and accessible, and to have the courage to realise everyone has innate human potential.
"Each person is unique and by companies changing not only their mindsets but the culture of the workplaces, they really can make an impact on people's lives."