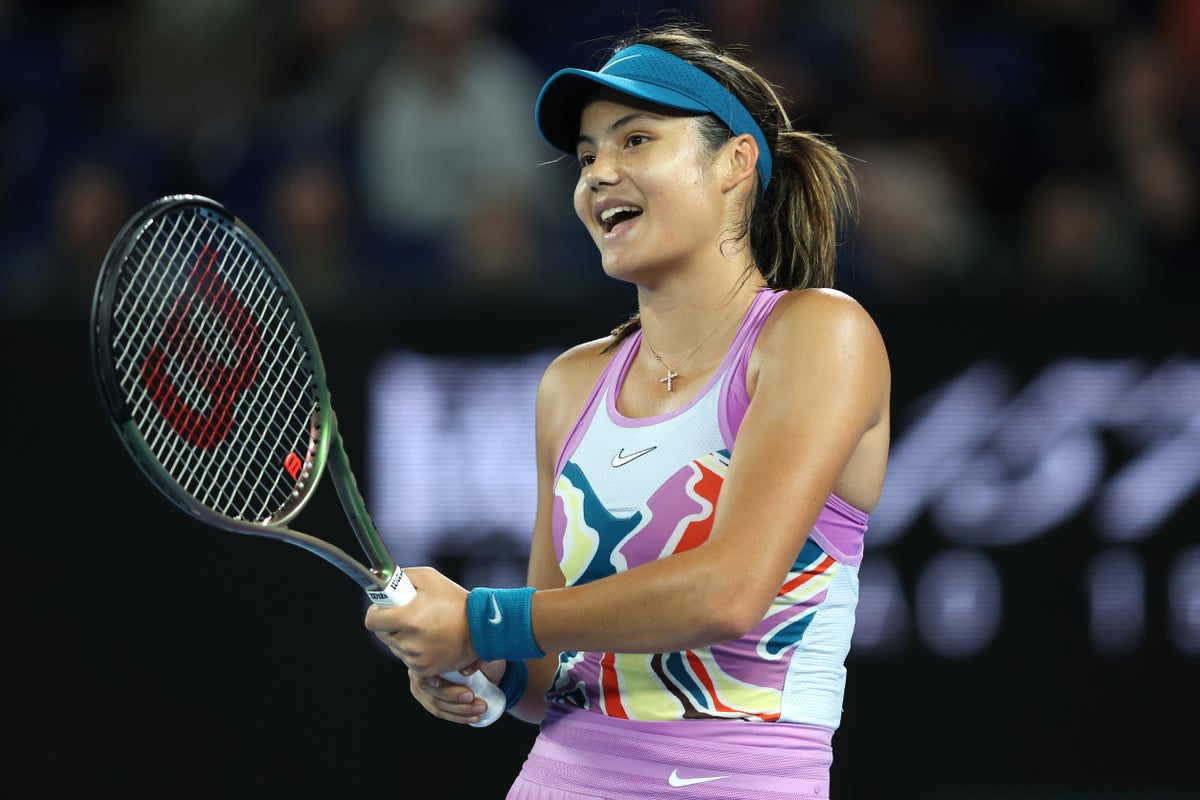 Emma Raducanu has been warned to avoid "toxic" social media to enable her to build on her 2021 US Open success.
Raducanu claimed a surprise victory as a qualifier in New York, but has struggled to replicate her early triumph with injuries and inconsistency leading to a slip back down the world rankings.
An early exit to Coco Gauff at the Australian Open last month means the 20-year-old is still yet to progress beyond the second round of a Grand Slam since her maiden major triumph.
Like Raducanu, Monica Puig had difficulties repeating a surprise success, with the Puerto Rican's Olympic gold medal in 2016 the standout moment of a career cut short by injuries last year.
Puig believes that Raducanu has the talent to build on the promise shown in that Flushing Meadows win, but will need time to "find out who she is as a tennis player".
"I saw [Emma Raducanu] many times courtside during the US Open when she did win that title and she is a very talented player," Puig told Sky Sports.
"Physically, she's still very young. I'm not going to say she's already a very established player with a lot of experience. She won that US Open title having not played many WTA events and she hasn't had a full calendar.
"She still needs time to develop and time to find out who she is as a tennis player, who she is as a person and I can sympathise with her because when I won the Olympics it came out of nowhere.
"I didn't have as much media attention as she does and I can only imagine coming from the UK where something like that is so big. It just exploded."
Raducanu was catapulted to global fame by her stunning triumph as a teenager, becoming the first British woman to win a major singles title since Virginia Wade in 1977.
A number of significant endorsement deals followed, with Evian, Vodafone and HSBC among the major brands to have worked with the youngster.
While recognising the value of an active social media presence in maximising an athlete's value, Puig believes that Raducanu should be careful to ensure that she maintains enough of a focus on her craft on the court.
"Don't focus on social media because we all know that social media is a great tool to boost your brand but it can be toxic, especially for a person like Raducanu who has so many people following her and so many people who want to see her succeed and also a lot of people who don't," Puig warned.
"You're not going to have everybody who loves you. You're going to have those who are not going to like you.
"I'm not saying she needs to leave social media alone altogether because part of being a tennis player is having to deal with all these endorsements that have come her way and she deserves that because she won a Grand Slam title.
"Those endorsement deals come with obligations and if you don't meet those obligations the brand is not getting what they need out of you. The brand does need you to perform on court so you're exposed, you're out there, you're promoting their things.
"You can make more money off the court than on it, but on the court it's important to focus and dedicate all your time to your craft because that's what got you there. At the end of the day, wins equal dollar signs and new contracts.
"That's what I ended up seeing in my own career, so I'm speaking more from experience. It's a fine balance because I'm not saying don't do it altogether because honestly, it's impossible at this point. She needs to do these obligations contractually but focus on the tennis and the work and then do that.
"It's about putting your life in order, having a schedule, sticking to that schedule and then finding time for other things."