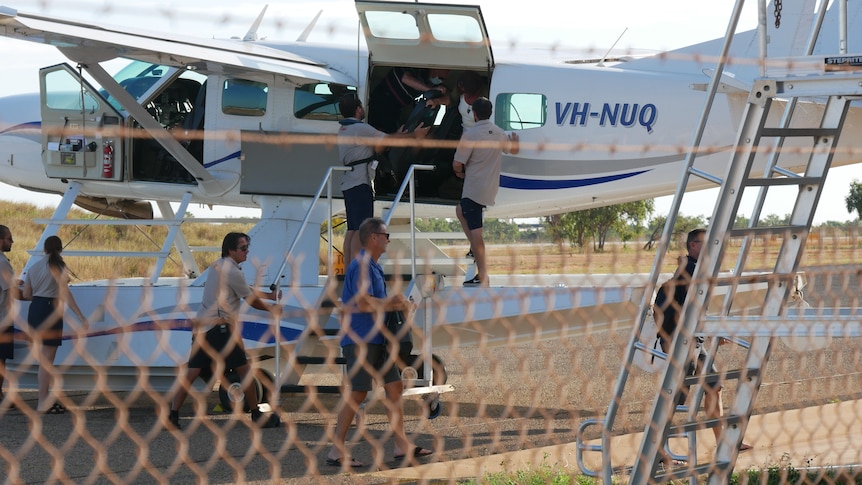 A multi-agency investigation has begun after a serious boat accident in far northern Western Australia left more than 20 people injured.
Twenty-eight people were on board the tour boat Falls Express when it ran into trouble at Horizontal Falls, a popular attraction around 100km north of Derby, just after 7am on Friday.
The Royal Flying Doctor Service is continuing to treat patients at the remote site and at a temporary triage zone at the nearby Koolan Island iron ore mine, having deployed six aircraft, six doctors and six flight nurses to deal with the emergency.
Passengers with less serious injuries, many with visible bandages, began arriving in Broome just after 12.30pm and were taken by ambulance to Broome Hospital for further treatment, with local health staff putting resources in place to deal with the large number of incoming patients.
Nine people with minor injuries were brought in by the tour company, Horizontal Falls Seaplane Adventures, with another four with more serious injuries transferred by St John Ambulance.
RFDS general manager Damien Whitham said a further 12 people had suffered serious injuries and were expected to be transferred to Royal Perth Hospital.
"As we speak, we have two patients being winched off the pontoon and taken back to Koolan Island as a staging post, where they'll be further triaged."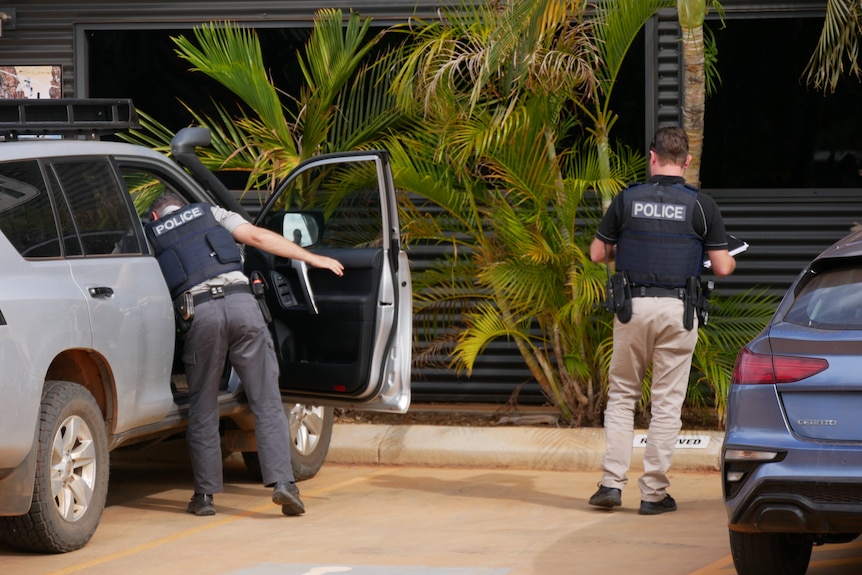 'Not a classic police investigation'
A complex investigation into the incident is underway involving WA Police, state and national transport authorities and Worksafe.
WA Police Regional Commander Brad Sorrell said none of the passengers' injuries appeared to be life-threatening.
"It sounds like [the tour operator] did a pretty fair and reasonable job to get people out of the water and make that part safe," he said.
He said he could not comment on specifics surrounding the cause of the crash.
"It's not a classic police investigation; there are a number of things which have to take place.
"It's a collective, joint response ... we'll all work hand in hand collectively for the best result for the WA community."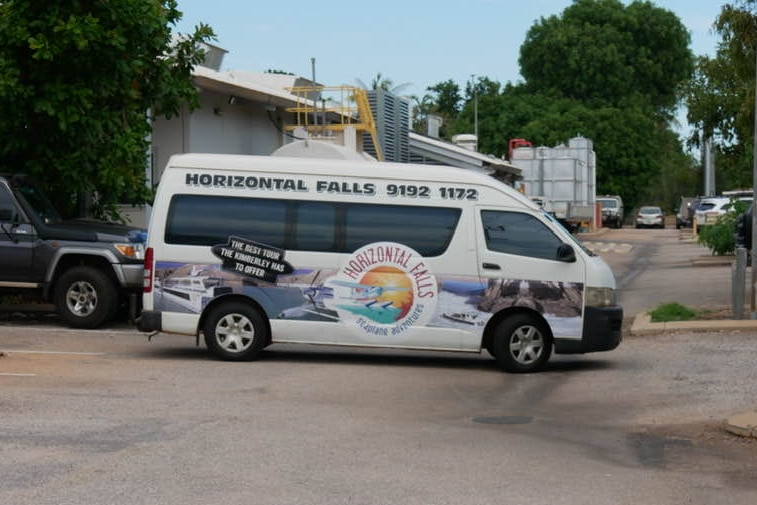 Tour company working with authorities
In a statement, Horizontal Falls Seaplane Adventures said it was working with authorities to help the injured passengers.
"Falls Express, guided by an experienced skipper during an early-morning tour, was involved in the incident while travelling through the falls," the statement said.
"The vessel immediately returned to the pontoon."
The company said there were 26 passengers and two crew on board the vessel but did not say how many people had been injured.
"[We] are continuing to liaise with the RFDS and emergency services to manage the incident," it stated.
Representatives from the tour operator are also at the hospital, and have been accompanying passengers as they return to Broome.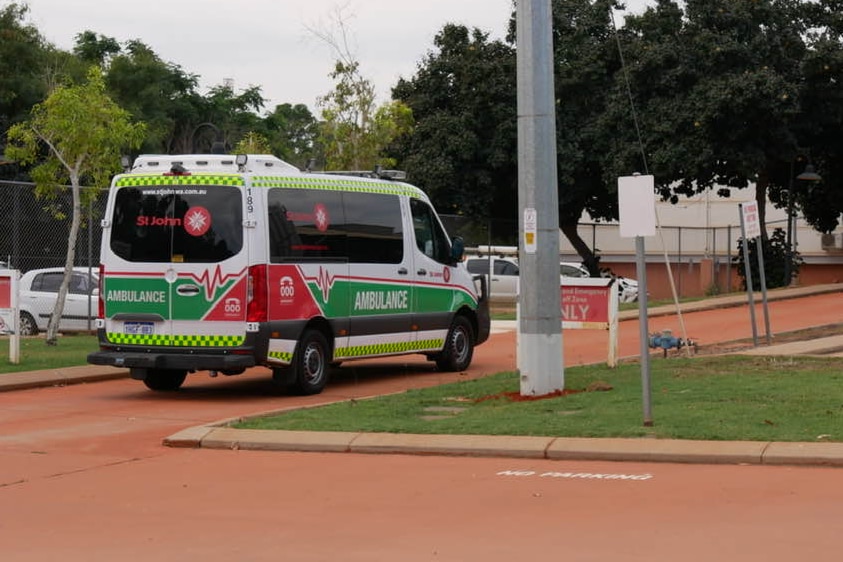 Prohibition notice issued for vessel
The Australian Maritime Safety Authority (AMSA) says it has dispatched two inspectors to the remote site and are expected to arrive on Saturday to begin their investigation.
In a statement, AMSA also confirmed it had issued a prohibition notice to the Falls Express.
Such notices are issued when the authority believes any activity poses an immediate threat to the health and safety of any person.
"Activity cannot be started again until the inspector is satisfied that adequate action has been taken to remove the threat," AMSA states on its website.
"Prohibition notices are remedial enforcement measures, not punitive measures.
"This means that in cases where punishment is warranted, other measures such as prosecution may also be taken."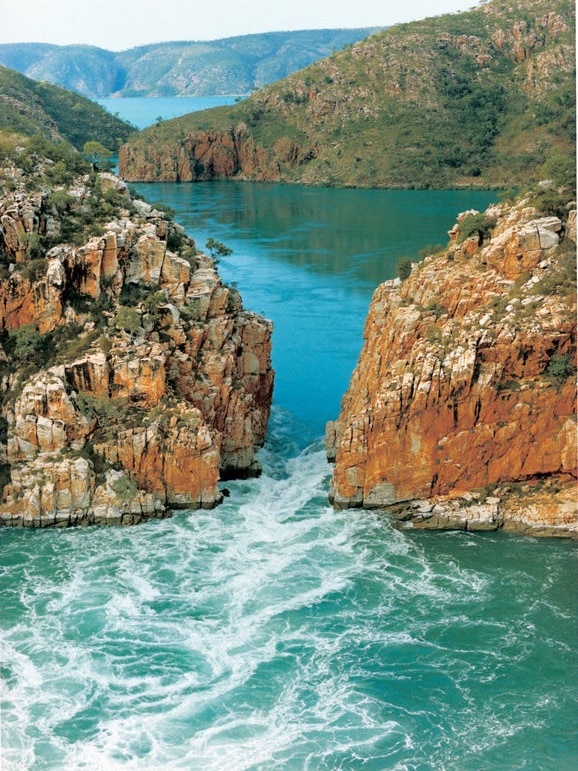 A tourism hotspot
Horizontal Falls, an iconic tourism spot in the north, is host to regular jet boat tours through the quick-moving Kimberley tides.
The falls are a natural phenomenon where 10 metres of water surges through two narrow chasms at Talbot Bay.
Called Garaangaddim by traditional owners, the falls have been described by David Attenborough as "one of the greatest natural wonders of the world".
The coastline is, however, treacherous with big tides, whirlpools and strong currents.
Derby West Kimberley Shire President Geoff Haerewa said the area's isolation posed significant risks.
"Nature is quite brutal in our area," he said.
"The locals ... they have always in the back of their minds that something like this could happen with more people that come up to this area."
The marine park attracts thousands of thrillseekers annually, keen to ride a jet boat or take a plane flight over the spectacular area.