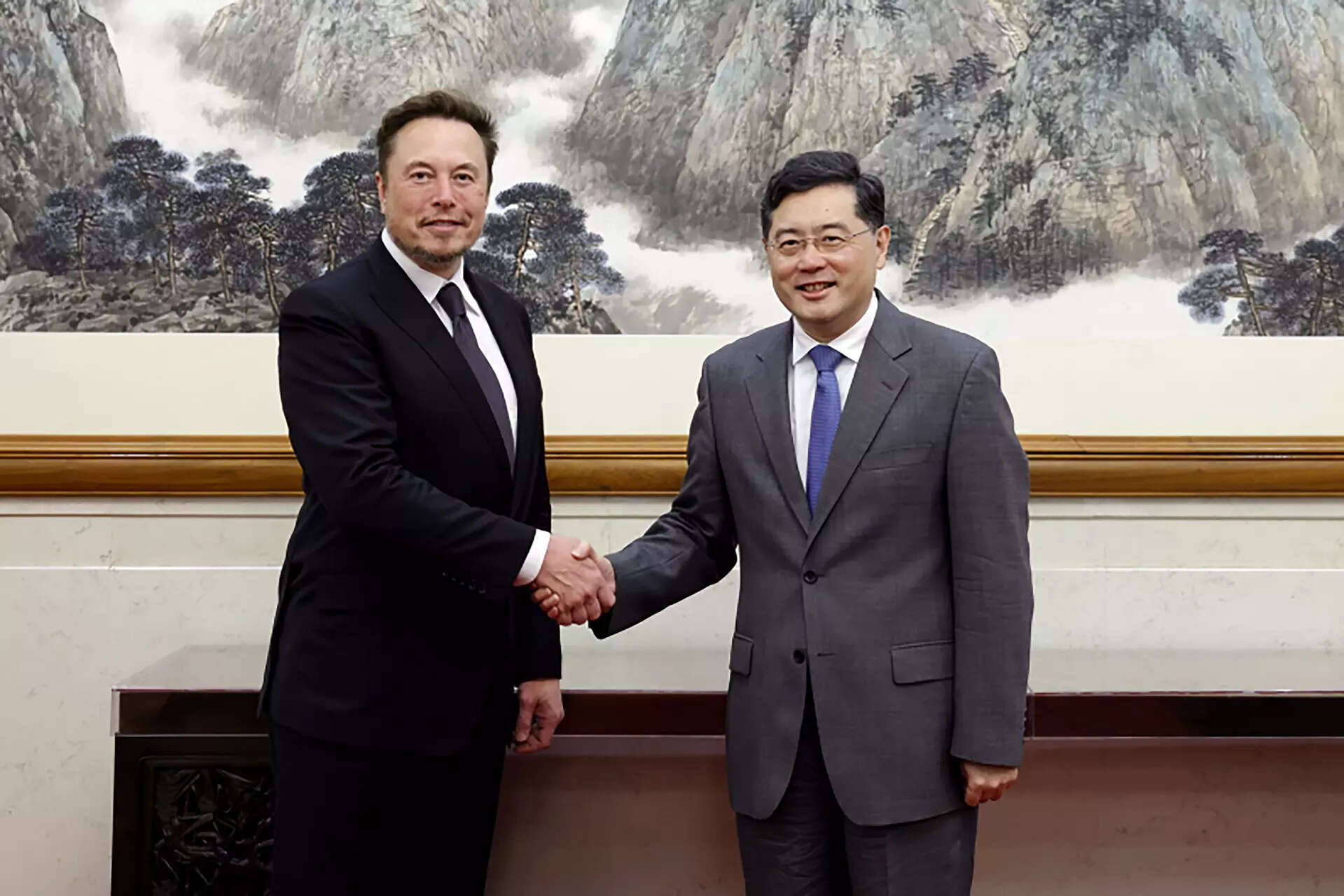 Elon Musk, a prolific presence on Twitter and owner of the social media platform, didn't send any tweets while he was in China for his first visit since the pandemic.
Up till the early hours of May 30, Musk had tweeted every single day in 2023 — often multiple times. His silence in China marks the billionaire's longest hiatus from the platform since June 2022, when he was in the midst of buying Twitter and taking it private. Many foreign social media platforms are banned in China, including Twitter and Facebook, although they are widely accessed over virtual private networks, or VPNs.
Musk, who also runs Tesla Inc, met with Chinese government officials and local business leaders during his visit, and said the interests of China and the US were intertwined. He said that Tesla opposed decoupling from China as it was willing to keep expanding in the country, according to a government statement. His private jet departed Shanghai on Thursday morning, local time.
It's possible to visit banned social media and news sites over VPNs, a tool that allows users to bypass China's censorship machinery by creating a secure and encrypted connection. The personal use of VPNs is illegal in the country but enforcement is uneven and many in China continue to use the service.
The uncharacteristic silence has some Twitter users wondering if Musk wasn't able to set up a VPN or that he didn't feel it was appropriate. However, the billionaire had a busy itinerary, including meeting the staff at Tesla's Shanghai plant late Wednesday night.