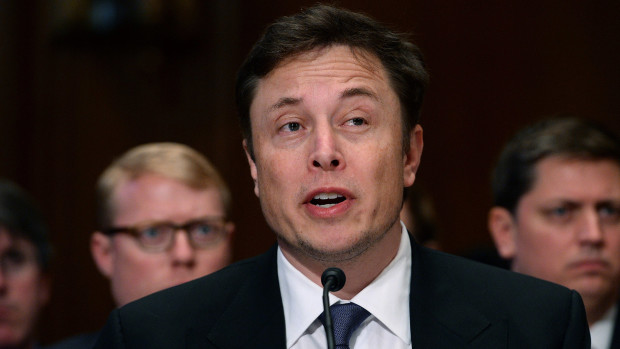 Tesla reported record revenue of nearly $25 billion amid a double earnings beat Wednesday. The company's stock, however, has fallen since the earnings call on news of shaky margins and a potential slowdown in production during the third quarter. 
But amid hints at a future licensing of Tesla's Full Self-Driving technology, as well as optimistic mentions of a Tesla-dominated robo taxi future, Chief Elon Musk took a bit of a departure from the normal numerical focus of an earnings call to offer his shareholders some advice. 
DON'T MISS: Elon Musk's Latest Announcement Could Change Cars Forever
Adding his richest-man-in-the-world weight behind the common investment phrase "buy and hold," Musk broke the sometimes chaotic stock market into straightforward terms. 
"Identify companies whose products you love. Does it seem like they'll continue to make great products? Buy that stock and hold it. That's it. You will win," Musk said. "The reason companies exist is to make goods and services, ideally great goods and services. That's why you should buy stock in a company that makes good products. It's common sense, actually."
More Tesla:
So long as a potential investor is confident in a company and the goods or services that the organization provides, there is an easy answer, according to Musk, to the question of when to buy and when to sell.
"When the market panics, buy, and when the market is overly exuberant, sell," he said, adding, "I'm not recommending you sell (TSLA) -), but buy low, sell high."

Musk, acknowledging the "manic-depressive nature" of the stock market, said that Tesla cannot control the macroeconomic factors -- such as high interest rates -- that impact its business. He does, however, see a "path to a 10x increase in the value of the company."
"We'll deliver over the long term but can't control short term," Musk said, adding that the key to this foreseen long-term growth is self-driving cars. "The autonomy is really where it's at."
Tesla stock was down more than 9% Thursday afternoon. 
"If someone's got a crystal ball for the economy, I'd really appreciate if we could borrow that crystal ball," Musk said. "One day it seems like the world economy is falling apart and the next day everything's fine. I don't know what the hell is going on to be totally frank."