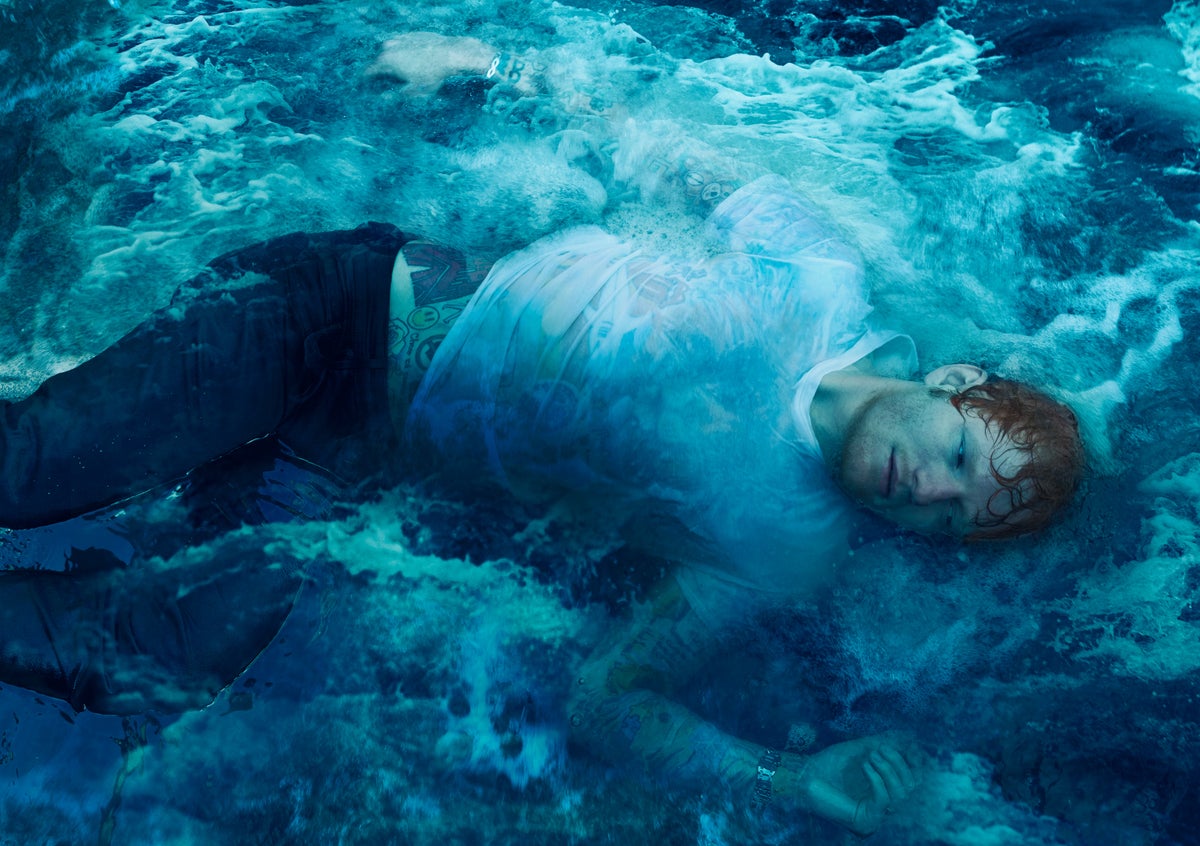 Ed Sheeran plays for defence. In a recent cover story for Rolling Stone, one of the British singer-songwriter's first remarks to the journalist was how his colleagues must have sneered when they learnt who he was about to interview. An odd comment, certainly, given how Sheeran does little press these days and is, indisputably, one of the biggest-selling musicians in history.
The 33-year-old has always had a paradoxical attitude towards critics. He didn't need them to get where he is, and one more scathing review wouldn't leave so much as a dent in his streaming numbers. But in recent years, this "I Don't Care" attitude might have crept into his songwriting, too. The way he's described his process has sounded more like a box-ticking exercise – a club tune here, a sexy slow-jam there – than an artform.
That all changed with his "F64" freestyle. Released in the wake of SBTV founder Jamal Edwards' death, it was Sheeran's most profound song in a long time. It was a rap, delivered with the same crackling energy as his viral SBTV performance of "You Need Me, I Don't Need You" in 2010. Talk about DIY – you can see Edwards's ratty single mattress propped against the wall behind him. On "F64", Sheeran's voice breaks with emotion as he remembers his best friend. His anger over such an inexplicable loss doesn't just simmer; it boils over. "My god," he utters, then: "F***'s sake."
"Eyes Closed", the first single from Sheeran's next album - (Subtract), takes that very raw, immediate feeling and refines it. Originally written as a breakup song, it took on new meaning after Sheeran suffered a string of personal losses. "I pictured this year a little bit different," he admits, sounding like he's barely slept. On certain songs, his tendency to state the obvious has felt artless – here it hits home. "Every song reminds me you're gone/ I feel the lump form in my throat," he sings. "'Cos I'm here alone."
Much of the emotional heft is in his delivery. Sheeran's typically reedy vocal has a richer timbre when he hits the lower register. A subtle layering technique adds harmony; he softens his falsetto for the refrain on the chorus like he's singing a lullaby. "Eyes Closed" is also the first glimpse of his work with The National's Aaron Dessner, who co-produced his friend Taylor Swift's 2021 albums folklore and evermore. Dessner's signature muffled piano notes dart through corridors built from the thwack of the double bass and shuffling rhythms. Listen carefully and you can detect Swift's melodic cadence influencing the pre-chorus and the dramatic beat of silence that follows.
"I keep dancing with my eyes closed," he sings. If this were a love song, it would make for a romantic image. But the picture Sheeran paints – the moment where he opens his eyes knowing the person he loves isn't there anymore – is stronger. It stays with you.