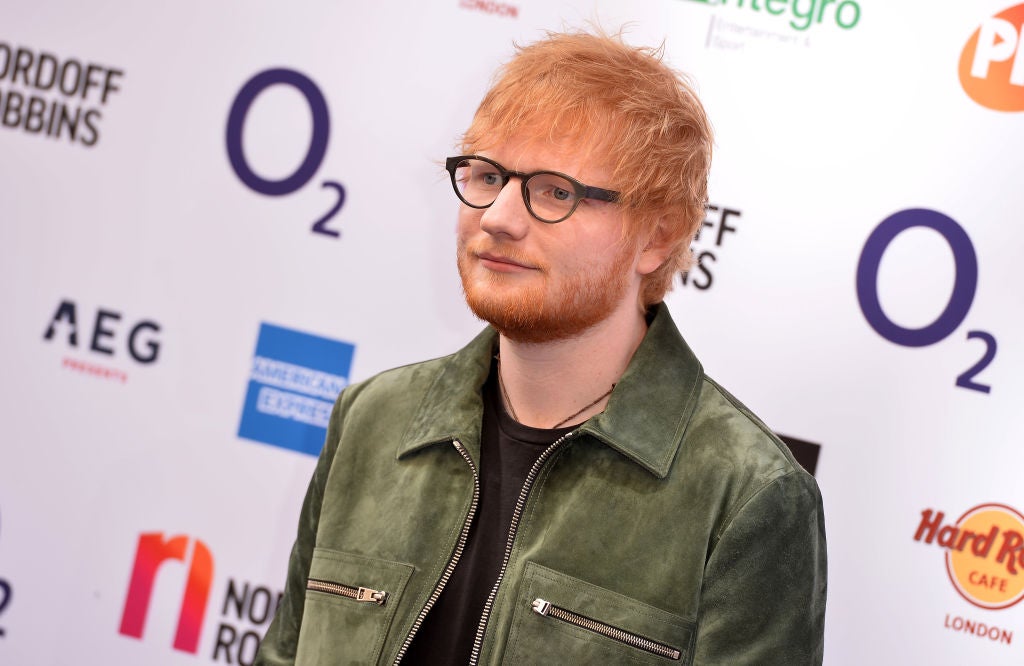 Acoustic guitars could soon be a thing of the past for Suffolk singer Ed Sheeran, as he's indicated that he'd be down to release a death metal album in the future.
Speaking to The Sun, the "Shape of You" singer revealed that he was "really into death metal as a kid".
"I listened to Cradle of Filth and Slipnot and all that stuff.
"I'm not saying I could ever step into that world. I learnt all those riffs on guitar as a kid.
"That's something I've never thought about doing, but something I would not be opposed to creating," he said.
Cradle of Flith's lead vocalist Dani Filth, however, is sceptical, taking to Instagram to say "I'll believe it when I see it".
"Fellow Suffolk lad could come good in the end. "Dracula's Castle On The Hill" anyone," he added.
Nice try, Filth. Though we prefer "Lego House of Horrors" and "How Would You Feel (Pain)".
While Filth is more doubtful, Twitter users commented on the news to say they would be open to giving a death metal album from Sheeran a listen:
I do NOT like Ed Sheeran but I would pay good money to hear this or - even better - to see him perform it on tour and have to incorporate fucking Perfect to his set list https://t.co/XyIMuj18lW

— Vince Noir Rock n Roll Star (@Juste_f4b) July 16, 2021
i for one hope this happens. think of how funny this would be. the shape of you guy screeching into a microphone for an hour. make this happen, ed. https://t.co/Ul9xM1QDrS

— deepak (@likelyapril) July 15, 2021
fucking hell imagine that playing on the radio, banger tha https://t.co/1Z2Yg9OjUZ

— AydenTVHD full movie 2016 bluray utorrent engsub🌳 (@shreksdee) July 14, 2021
let the man do this. get Gene Hoglan on drums. I want to hear it. do we think he'll do cookie monster vocals, or more of a banshee shriek style? what central themes will he explore? Egypt? ancient Sumerian lore? aliens? can we get some Mariusz Lewandowski cover art on it? https://t.co/biENOiyHeo

— Good Willsmith (@GoodWillsmith) July 14, 2021
you know, this is actually really fucking intriguing. like i'm just wondering what made him consciously press the pause button on his cd player while jamming to demilich or cryptopsy and go "yeah nvm i'm gonna make generic radio pop music" https://t.co/NOzlP4F8vd

— gonk squad - Remastered 2009 (@bedcarp) July 14, 2021
I hope he does it and I hope it fucking slays https://t.co/oNwOYR4ZTU

— Sakanaction fan acct (@ivanbelcic) July 14, 2021
finally he's going to make music about death, instead of music that makes me want to die https://t.co/QqB1xc2GJa

— logieobie (@logieobie) July 14, 2021
People really need to understand that this would be awesome https://t.co/rFiV7uFAhu

— Ej Dickson (@ejdickson) July 14, 2021
Others, however, are more critical, with some ridiculing the bands Sheeran considers 'death metal':
I absolutely love that by death metal, Ed Sheeran refers to bands such as Slipknot and Cradle of Filth lmao https://t.co/6WIRpyoGRl

— Kha Verna🐱 (@ChemoLimo_) July 14, 2021
Ah yes, those classic death metal bands…Slipknot and Cradle of Filth. Was he also a fan of the notorious black metal stalwarts Disturbed and Dragonforce? https://t.co/3e5nOxCDJk

— Brandon The Mandon (@themotleyjew) July 14, 2021
Cradle of Filth and Slipknot are NOT death metal dude.😂 https://t.co/T7bvVifmZV

— My Vinyl Offering (@myvinyloffering) July 14, 2021
Whether Sheeran will actually dive into death metal remains to be seen, but it wouldn't be the first time that the singer has branched out into different genres.
Sheeran released his first single from his upcoming fifth studio album at the end of June, with "Bad Habits" seeing the musician explore a more electro-pop style.
The album is currently untitled, but it's rumoured that it will be called Subtract, completing the collection of mathematical symbols from previous records like a dysfunctional maths teacher.