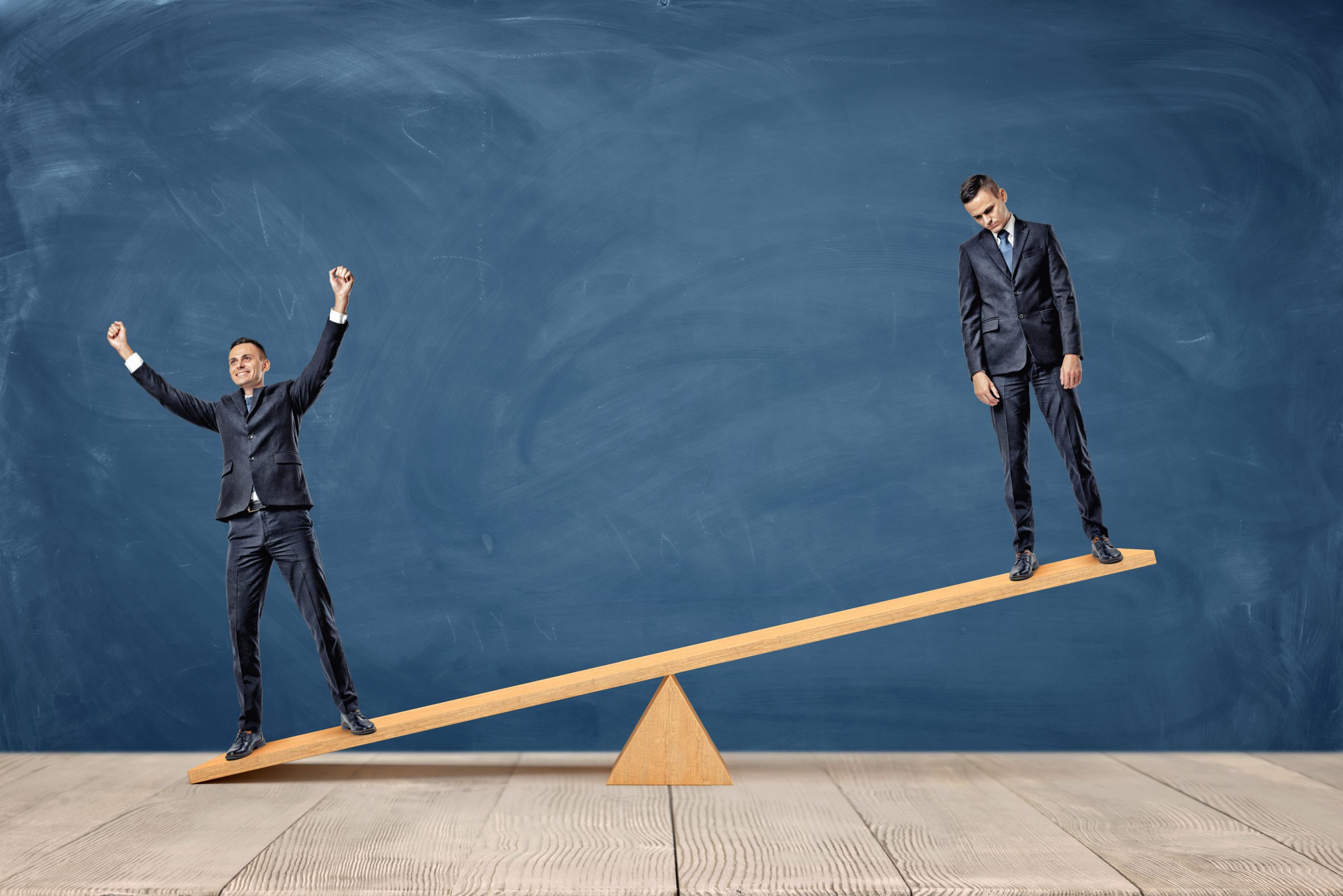 Accounting for 18% of global chemical shipments, the United States is a world leader in chemical production and exports. The resumption of industrial, agricultural, and construction activities has rebounded the demand for specialty and commodity chemicals over the past one and a half years. However, intensifying supply chain disruptions and surging oil and gas prices have been troubling chemical companies with higher raw material, energy, and distribution costs.
But the strong demand, rising prices, and efficient cost management should enable chemical companies to overcome these challenges and keep growing. Moreover, significant funding from the bipartisan Infrastructure bill supporting domestic production and companies' progress toward decarbonization and sustainability goals brighten the industry's long-term prospects. The global specialty chemicals market is expected to grow at a 6.2% CAGR to $894.14 billion by 2028. 
Eastman Chemical Company (EMN) and Air Products and Chemicals, Inc. (APD) are two leading players in the global specialty chemicals industry. EMN operations include coatings, adhesives, specialty polymers, inks, fibers, performance chemicals and intermediates, and polymers. It operates through four segments ─ Additives & Functional Products; Advanced Materials; Chemical Intermediates; and Fibers. APD provides atmospheric gases, process, and specialty gases, equipment, and services for customers in the refining, chemical, gasification, metals, manufacturing, food and beverage, electronics, magnetic resonance imaging, energy production and refining, and metals. It also designs and manufactures equipment for air separation, hydrocarbon recovery and purification, natural gas liquefaction, and liquid helium and liquid hydrogen transport and storage.
EMN has gained 5% in the past six months and APD has lost 4%. Which of these stocks is a better pick now? Let's find out.
Latest Developments
On March 30, 2022, MYKITA GmbH, a Germany-based high-end eyewear design manufacturer, announced to exclusively source the sustainable Acetate Renew, produced by EMN's innovative molecular recycling technology, and together accelerate the transition to sustainable materials in the eyewear industry. Acetate Renew reduces harmful greenhouse gases by up to 50% compared to traditional manufacturing. The decision marks an important milestone for both partners in their ongoing strategies to lessen their environmental impact continually.
On March 8, 2022, APD announced building, owning, and operating a 10 metric ton per day facility in Casa Grande, Arizona, to produce green or zero-carbon liquid hydrogen. The facility will use two thyssenkrupp nucera electrolyzers to produce gaseous hydrogen, which will be converted to liquid hydrogen using Air Products' proprietary technology. It is expected to be on-stream in 2023, and its product will be sold to the hydrogen for mobility market in California and other locations. Both the companies should witness expanding market reach in the future.
Recent Financial Results
EMN's sales for its fiscal 2021 fourth quarter ended December 31, 2021, increased 23.2% year-over-year to $2.69 billion. The company's gross profit came in at $559 million, indicating a 6.3% rise from the year-ago period. Its adjusted EBIT came in at $336 million, representing a 2.1% year-over-year improvement. EMN's non-GAAP net earnings came in at $243 million for the quarter, up 4.7% from the prior-year period. Its non-GAAP EPS increased 7.1% year-over-year to $1.81. As of December 31, 2021, the company had $459 million in cash and cash equivalents.
For its fiscal 2022 first quarter ended December 31, 2021, APD's sales increased 26.1% year-over-year to $2.99 billion. The company's non-GAAP operating income came in at $523 million, representing a 3% decline from the prior-year period. Its non-GAAP net income came in at $560.40 million, up 18.8% from the prior-year period. APD's non-GAAP EPS rose 18.9% year-over-year to $2.52. The company had $2.95 billion in cash and cash items as of December 31, 2021.
Past and Expected Financial Performance
Over the past three years, EMN's revenue and EBITDA have increased at CAGRs of 1.1% and 3.7%, respectively.
EMN's EPS is expected to grow 9.6% year-over-year in fiscal 2022, ending December 31, 2022, and 8.8% in fiscal 2022. Its revenue is expected to decline marginally in fiscal 2022 and rise 2.6% in fiscal 2023. Analysts expect the company's EPS to grow at a 12.3% rate per annum over the next five years.
APD's revenue and EBITDA have increased at CAGRs of 7% each, respectively, over the past three years.
Analysts expect APD's EPS to improve 14.4% year-over-year in fiscal 2022, ending September 30, 2022, and 13% in fiscal 2023. Its revenue is expected to grow 15.3% year-over-year in fiscal 2022 and 6.7% in fiscal 2023. Analysts expect the company's EPS to grow at a 12% rate per annum over the next five years.
Valuation
In terms of non-GAAP forward PEG, APD is currently trading at 2.13x, 191.8% higher than EMN's 0.73x. In terms of forward EV/Sales, EMN's 1.84x compares with APD's 5.08x.
Profitability
APD's trailing-12-month revenue is almost 1.1 times EMN's. APD is also more profitable, with a 28.9% gross profit margin versus EMN's 23.9%.
Furthermore, APD's net income margin, levered free cash flow margin, and ROE of 19.9%, 4.2%, and 15.4% compare with EMN's 8.2%, 4%, and 14.6%, respectively.
POWR Ratings
While EMN has an overall B grade, which translates to Buy in our proprietary POWR Ratings system, APD has an overall C grade, equating to Neutral. The POWR Ratings are calculated by considering 118 distinct factors, each weighted to an optimal degree.
Both EMN and APD have a B grade for Quality, consistent with their higher-than-industry profitability ratios. EMN's trailing-12-month ROE of 14.6% is 13.7% higher than the industry average of 12.9%. APD has a 16% trailing-12-month ROE, 24.2% higher than the 12.9% industry average.
EMN has a B grade for Value, reflecting its lower-than-industry valuation ratios. EMN's 0.73x non-GAAP forward PEG is 39.7% lower than the 1.21x industry average. APD's D grade for Value is in sync with its overvaluations. APD has a 2.13x non-GAAP forward PEG, 75.1% higher than the industry average of 1.21x.
Of the 89 stocks in the A-rated Chemicals industry, EMN is ranked #33, while APD is ranked #59.
Beyond what we have stated above, our POWR Ratings system has also rated EMN and APD for Stability, Momentum, Sentiment, and Growth. Get all EMN ratings here. Also, click here to see the additional POWR Ratings for APD.
The Winner
Surging demand for chemical products should allow EMN and APD to overcome challenges related to rising input costs and grow in the coming months. However, a relatively lower valuation makes EMN a better buy here.
Our research shows that the odds of success increase if one bets on stocks with an Overall POWR Rating of Buy or Strong Buy. Click here to access the top-rated stocks in the Chemicals industry.
---
EMN shares were trading at $107.11 per share on Thursday afternoon, down $1.16 (-1.07%). Year-to-date, EMN has declined -10.77%, versus a -5.03% rise in the benchmark S&P 500 index during the same period.
---
About the Author: Sweta Vijayan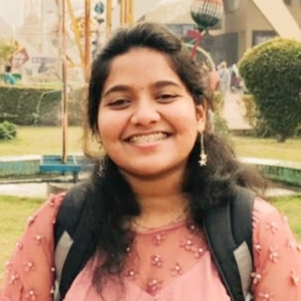 Sweta is an investment analyst and journalist with a special interest in finding market inefficiencies. She's passionate about educating investors, so that they may find success in the stock market.
Eastman Chemical vs. Air Products & Chemicals: Which Stock is a Better Buy?
StockNews.com
The post appeared first on