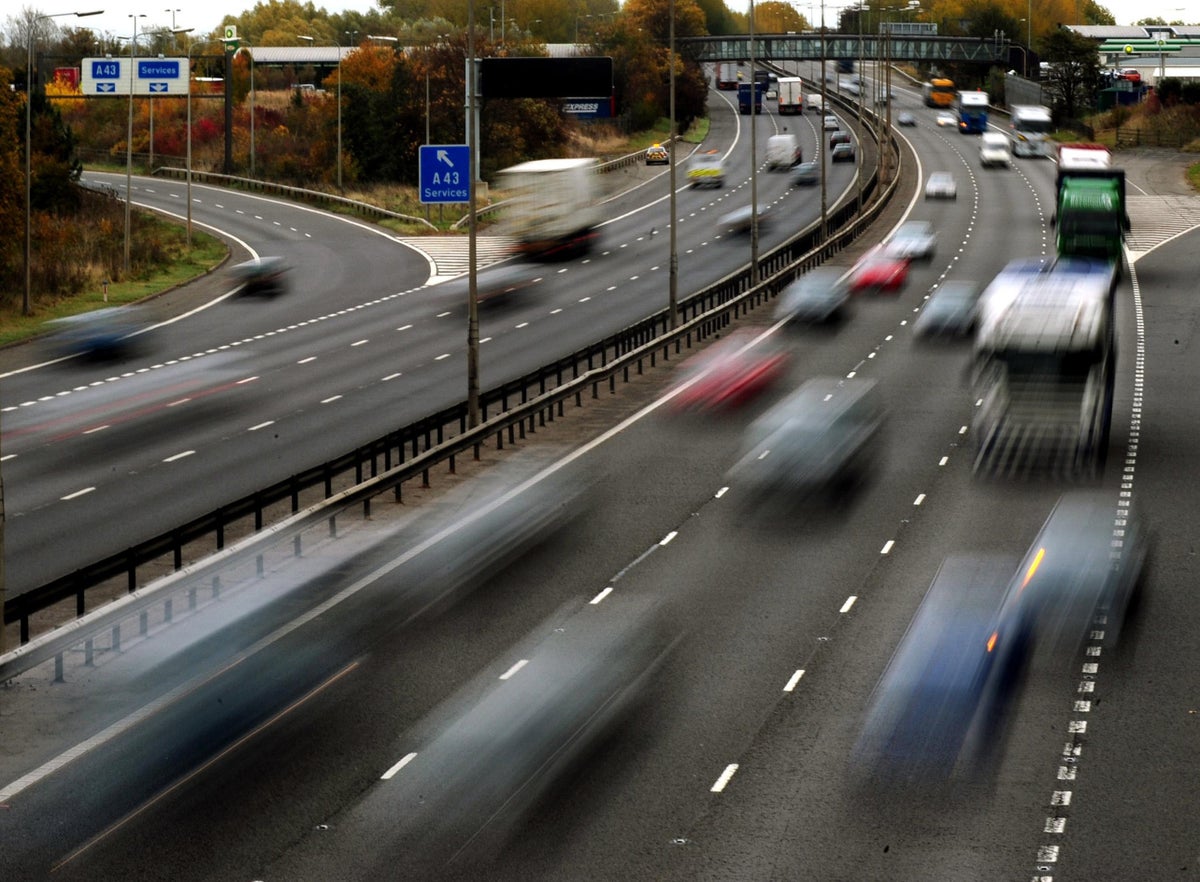 Tens of thousands of drivers who were caught speeding at the end of last year could avoid fines and points due to the impact of the Royal Mail strike, a top motoring lawyer has suggested.
Walkouts by postal workers in December caused widespread disruption in the run-up to Christmas, with huge amounts of festive post failing to be delivered on time.
Current law states that anyone caught speeding must receive a Notice of Intended Prosecution (NIP) within 14 days of the alleged offence.
But motorists can argue that they did not receive the letter within the two-week window– a challenge that, if successful, would likely lead magistrates to throw out the case.
Nick Freeman, a motoring lawyer known as "Mr Loophole", said the delays caused by the postal strikes could mean thousands of drivers could challenge their prosecutions by claiming their NIP did not arrive in time.
If a driver opts to plead not guilty in court, they will be asked to swear on oath that their speeding notice did not arrive within 14 days. It is then up to the prosecution to prove it did.
During non-strike periods, a letter sent first class is guaranteed to arrive within two working days, but during December's industrial action, there were no guarantees for the arrival of post.
Around 2.4 million speeding tickets are issued annually – equal to around 200,000 each month.
Despite having successfully used postal delays to get his celebrity clients off motoring offences, Mr Freeman is urging the government "to close the loophole" and begin notifying people by email and text, as well as by mail.
He told The Telegraph: "Sending out letters in this day and age really does not make any sense especially when the Royal Mail is going out on strike.
"It is possible lots of alleged speeders are slipping the net because of vagaries of our postal strike. The system needs to be changed and urgently - especially with more industrial action planned."
He continued: "There is a very simple solution that would solve this problem and close the loophole. In this electronic age, it should be a legal requirement that when anyone registers a vehicle with the DVLA they should have to provide both an email and mobile phone number as well as postal address.
"That way notification of an impending prosecution for speeding can be sent out by text and email - so circumnavigating any postal loophole."