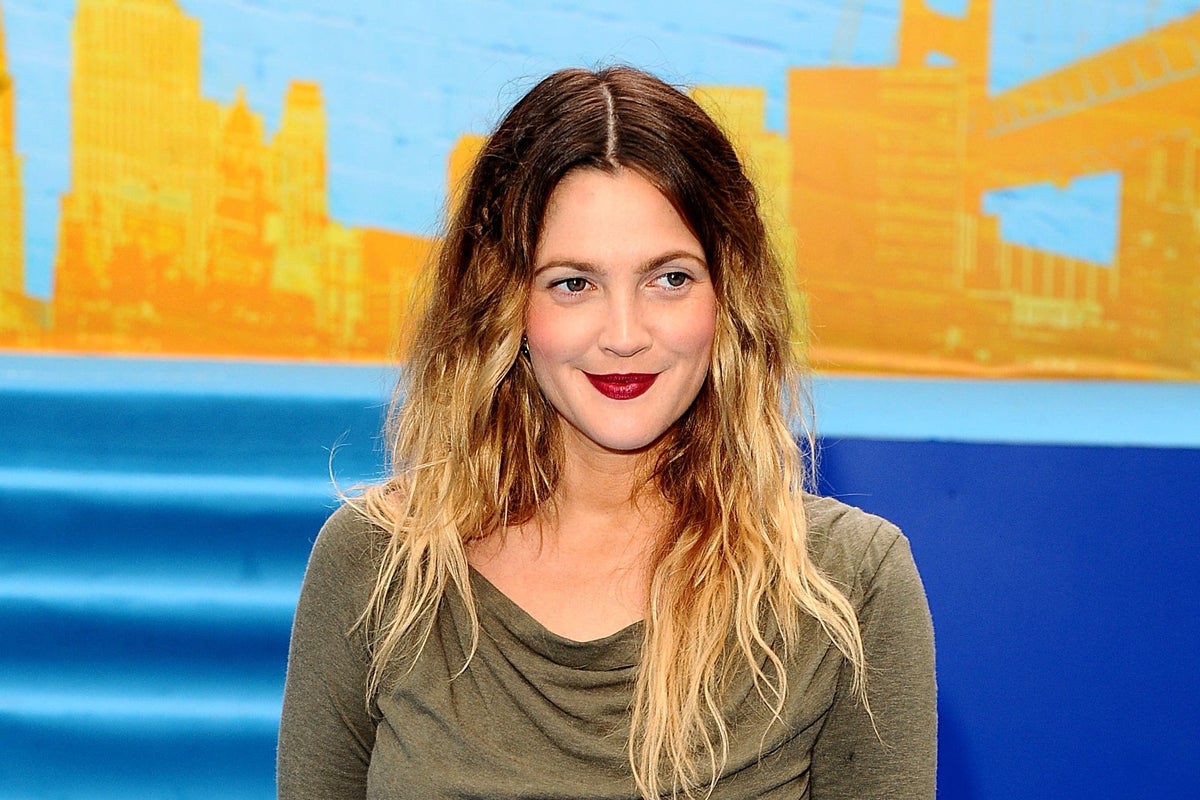 As she sat alongside friend Jennifer Aniston, screen icon Drew Barrymore encountered a big perimenopause milestone on her talk show this week.
"I am so hot, I think I'm having my first perimenopause hot flashes," said the star, while discussing Murder Mystery 2, Aniston's upcoming romcom alongside Adam Sandler.
It's not the first time the topic has come up for Barrymore on TV. She recently had a candid conversation about perimenopause and menopause with Gayle King on CBS news, where she mentioned the painfully heavy periods she'd experienced.
During this appearance, she said: "One doctor also just told me, like, this could last, on the worst case scenario, 10 years. And I was like, 'I will never make it 10 years like this!'"
The 50 First Dates and Charlie's Angels star is one of many celebs speaking up about perimenopause and menopause and the impact symptoms can have – and hot flushes (also known as hot flashes) are probably one of the most well-known.
So, what are they, and what do we need to know about them?
What are hot flushes and why do they happen?
"A hot flush is a sudden feeling of warmth in the upper body, which is usually most intense over the face, neck and chest," says GP Dr Nisa Aslam from the Health & Food Supplements Information Service.
There are both internal and external symptoms that may be noticeable.
"They can feel very hot, with reddening and blotching of the skin and sweating. If you get very hot and sweat lots, you may feel chilled and cold afterwards, and even shiver a little," adds Aslam. "You may also experience rapid heartbeat and anxiety.
"Hot flushes can last a few seconds, or you can continue feeling hot for 10 minutes or so. Most women who have them experience them daily and they can last for up to 10 years or more."
Are hot flashes uncomfortable?
They can be notoriously uncomfortable and uncontrollable.
"They can happen any time of the day or night, and if they happen at night they can disrupt your sleep," says Aslam.
How can you manage hot flushes?
A combination of measure may be able to help. For many people going through perimenopause and menopause, hot flushes are part and parcel of the experience – but it's always worth seeking advice on managing symptoms.
"Although other medical conditions can cause them, hot flushes are commonly caused by menopause when hormone levels and the menstrual cycle become disrupted," Aslam explains.
When it comes to supporting yourself, she adds: "A healthy diet and lifestyle and maintaining a healthy body weight are important."
And good news for vegan Barrymore: "A plant-based diet with plenty of fruit and vegetables is helpful for hot flushes," says Aslam. "Topping up with omega-3 fatty acids can also help hot flushes.
"Many women are short of omega-3 fatty acids, as oily fish intake is below recommended intakes in the UK," she adds, suggesting some may want to consider taking a supplement.
"Research has also shown that magnesium helps manage hot flushes. Again, many women are short of this mineral in their diet. I would recommend toping up with all vitamins and minerals by taking a daily multivitamin and multimineral supplement, making sure it contains the recommended 10 micrograms daily of vitamin D and taking a separate omega-3 supplement," says Aslam.
And remember – anybody concerned about menopause, or if symptoms are impacting your quality of life and wellbeing, should speak with their GP.