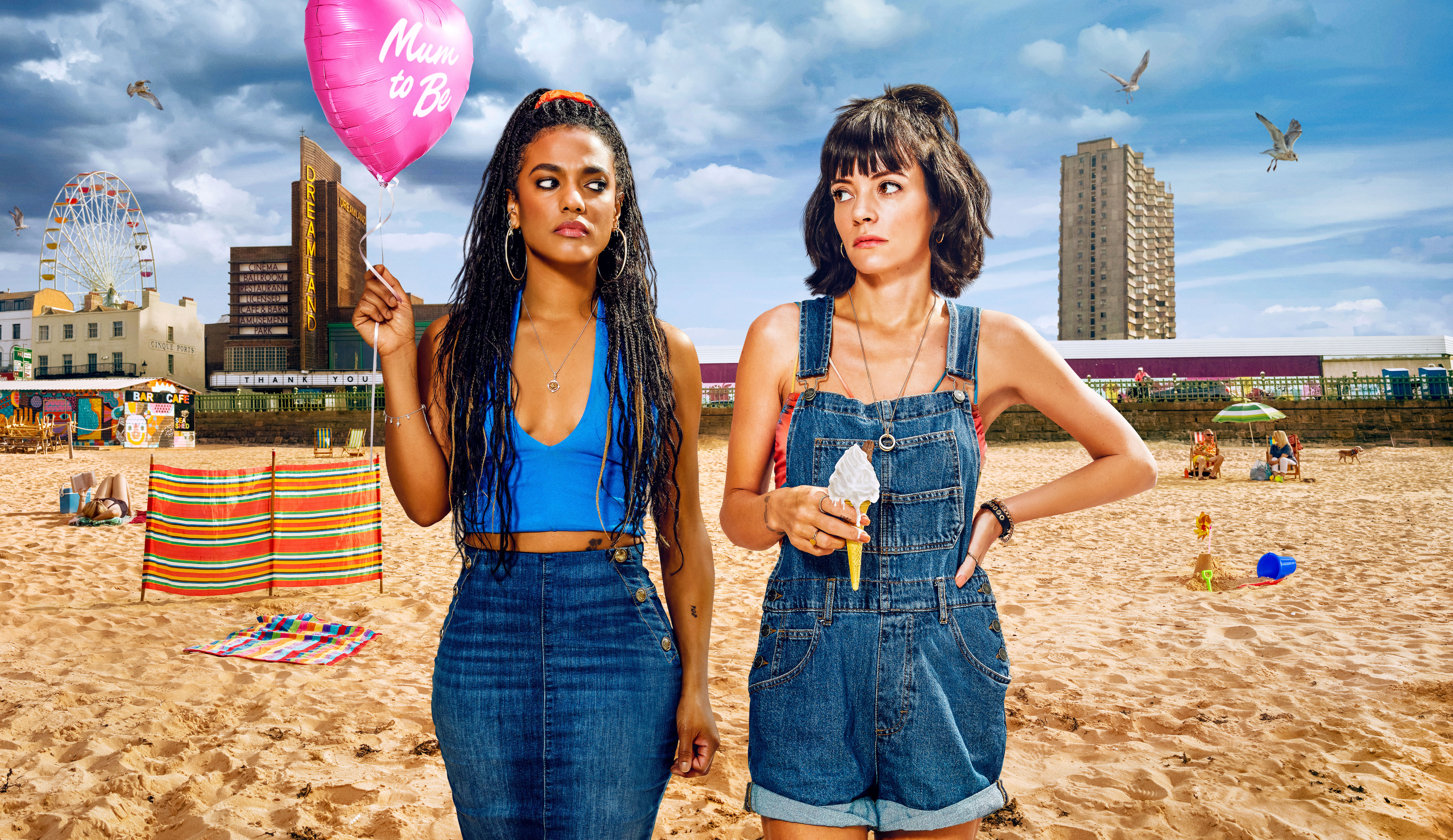 Buckets and spades at the ready as Dreamland on Sky Atlantic will taking us to the sun-drenched British seaside town of Margate for one big comedy adventure in 2023. Based on Sharon Horgan's BAFTA-winning short film of the same name, the six-part series is also produced by Horgan and explores the dynamics of an often dysfunctional multi-generational family. 
Exposing the loves, lies, secrets and aspirations of four sisters, it stars Doctor Who's Freema Agyeman in the lead role as pregnant Trish. The cast also boasts Benidorm's Sheila Reid, Frances Barber and singer Lily Allen, who is making her TV debut. 
Here's all the information you need about Sk Dreamland…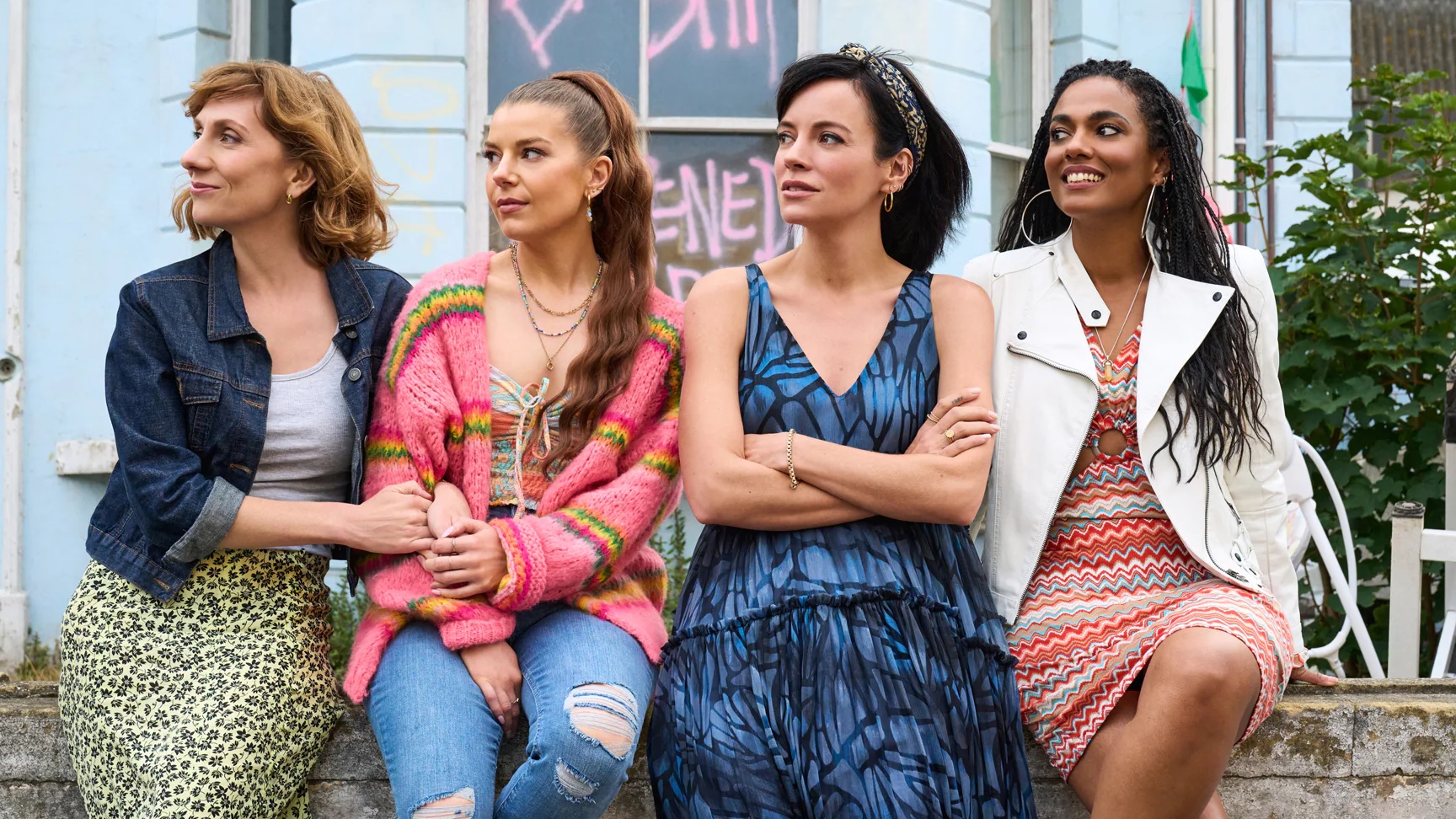 Dreamland release date
Dreamland is a six-parter that launches in the UK on Sky Atlantic and NOW from 9pm on Thursday April 6 2023.
NBCUniversal Global Distribution handle international sales of the series on behalf of Sky Studios so we'll also let you know of US and worldwide air dates.
Is there a trailer for Dreamland?
Yes a trailer for Dreamland has just been released and it's left us really wanting to see more of the Margate fun. 'You're in Margate babes!' says the excited girl on the coach. Do take a look at the first trailer for Dreamland below...
Dreamland plot 
Dreamland is set in Margate and follows on eldest sister Trish, played by Freema Agyeman, who is pregnant for the third time and is desperate for a girl. Two of her sisters, Clare (Gabby Best) and Leila (Aimee-Ffion Edwards), join their mum (Frances Barber) and 'legend' Nan (Sheila Reid) to 'manifest' a little girl but then their other sister Mel (Lily Allen) makes an unexpected reappearance into their lives when she moves from Paris back to Margate. Suddenly their 'dreamland' is no more, and Mel's return could destabilize the whole family.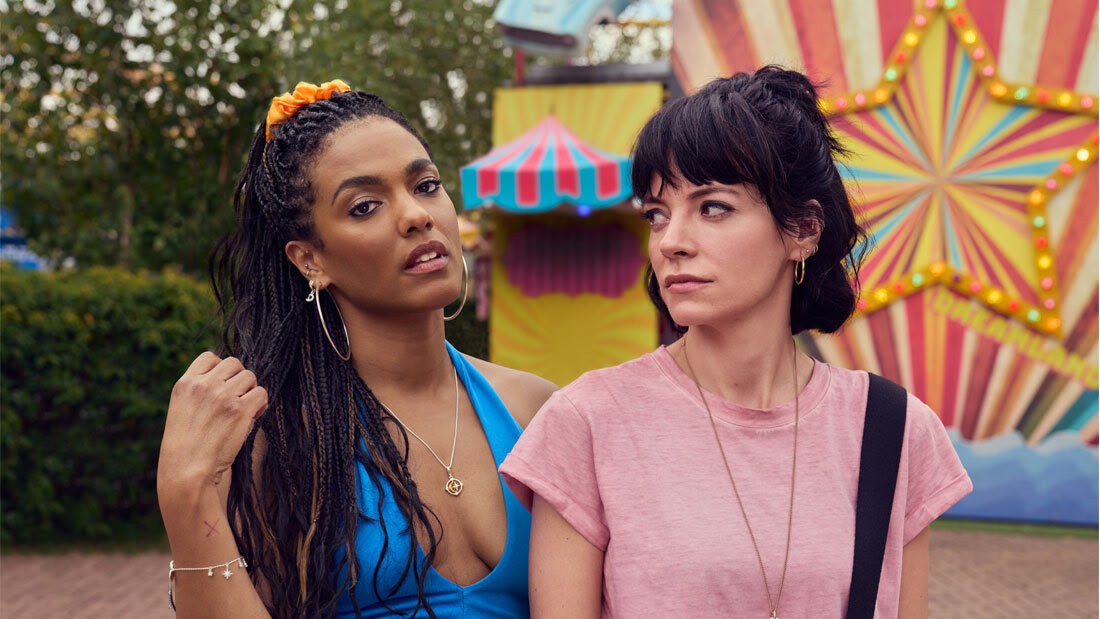 Dreamland cast — Freema Agyeman on playing Trish 
Freema Agyeman plays pregnant elder sister Trish in Dreamland. Freema told us: "When we meet Trish, she is pregnant and organising a 'manifestival' - a party to try and manifest a girl, because she has two boys! We learn that she's had three miscarriages in the past two years, so this is quite a tense time for her. She's part of this huge, working-class family, and she likes to place herself at the core of most things! But she's also fighting for a better life for her children - she wants to move off the estate."
* Freema Agyeman is best known for playing Martha Jones in Doctor Who from 2005 to 2007. She's also starred in Torchwood, Little Dorrit, Survivors, Law & Order: UK, The Matrix Resurrections, Sense8 and New Amsterdam.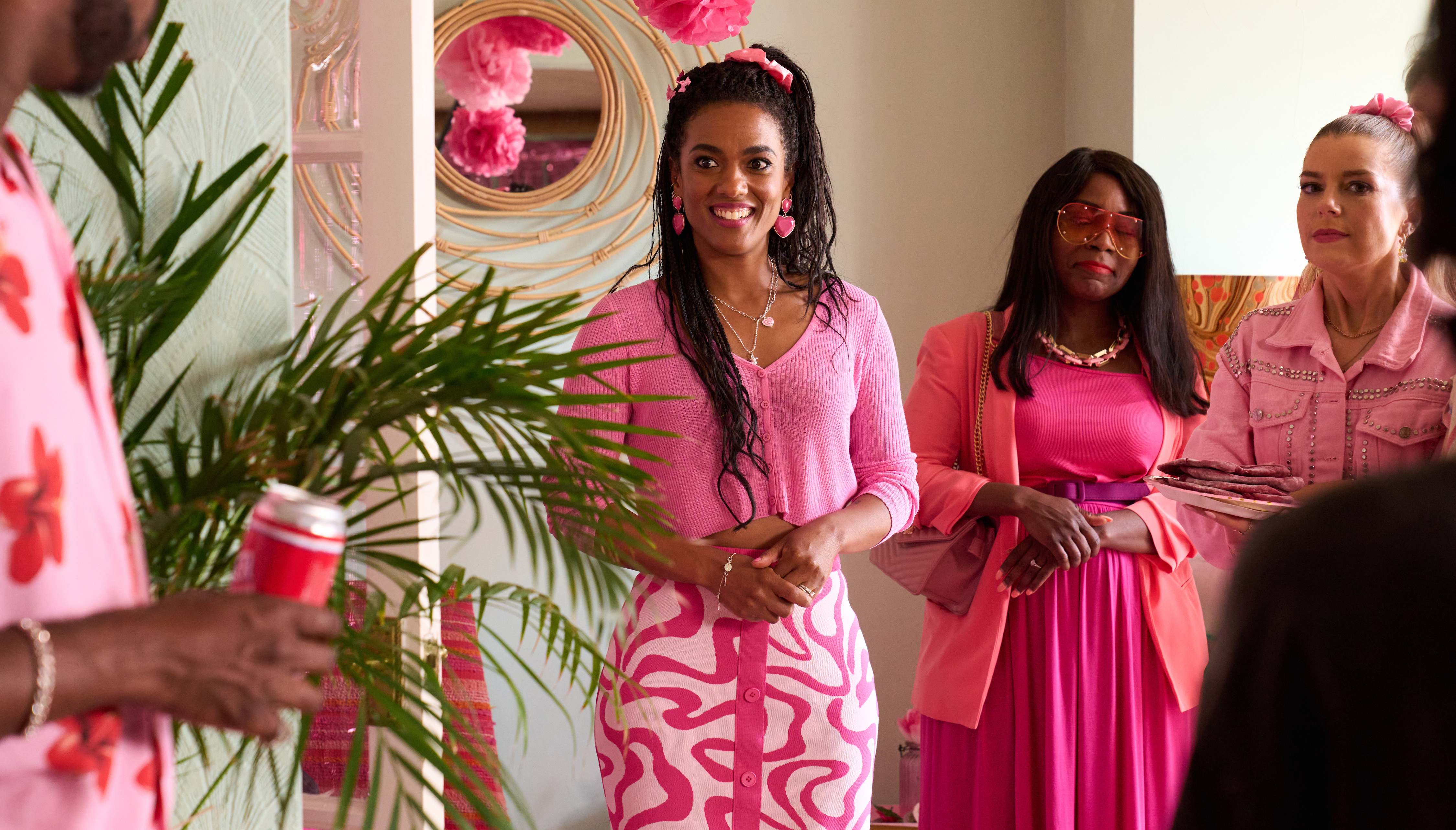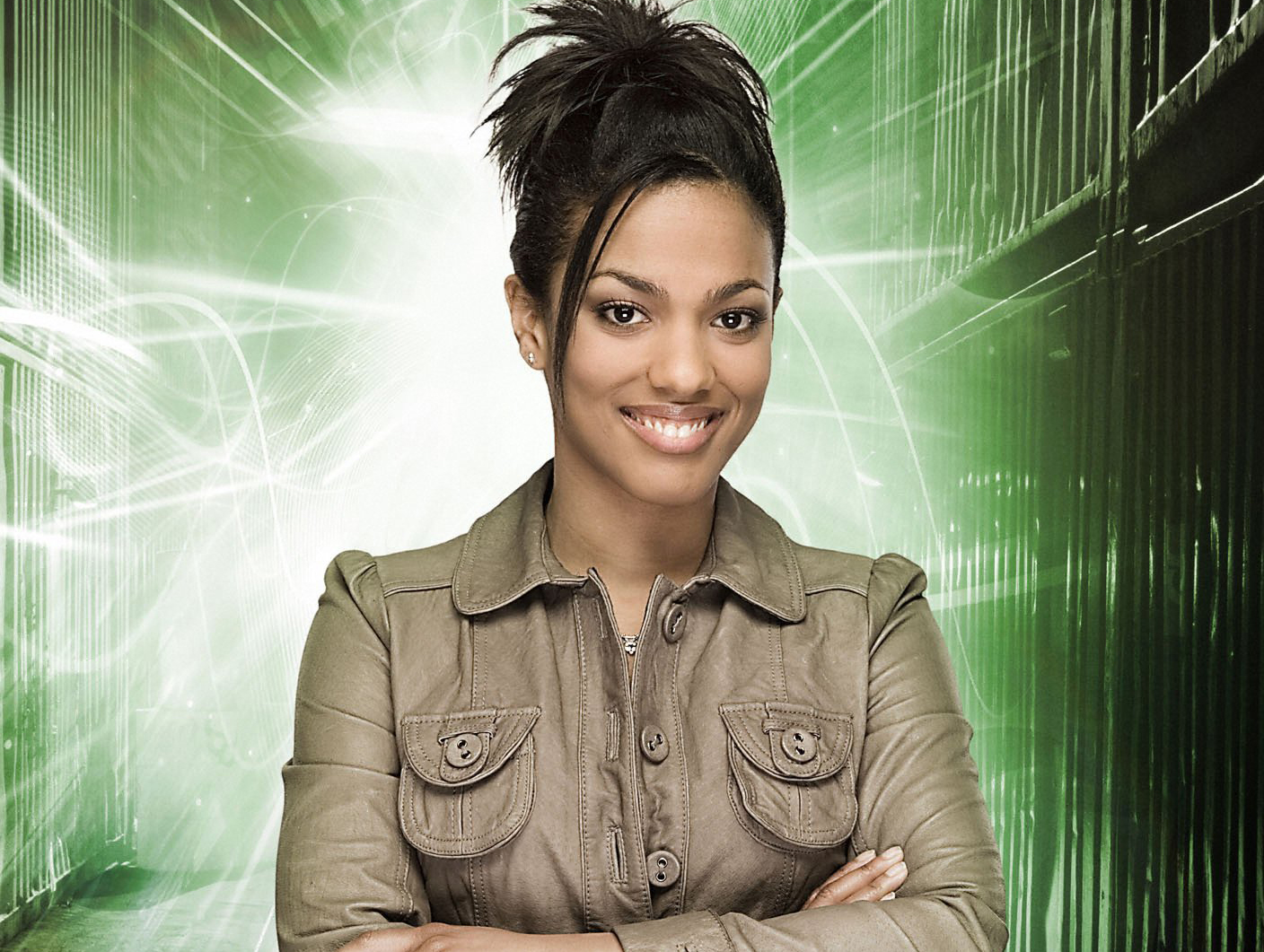 Lily Allen on playing Mel in Dreamland
Singer Lily Allen, daughter of Keith Allen and sister of Alfie Allen, takes on her first TV role as fourth sibling Mel...
Tell us about your Dreamland character Mel?
Lily Allen says: "Mel is a bit of a dark horse within the family make up. She has aspirations outside of Margate where her family live. She's tried to make a life for herself away from that all, and that's failed, and she has now returned. She loves her family, each person for different reasons. I think she just feels a bit misunderstood, and maybe not heard and not seen – but's probably not well equipped to be able to deal with it. 
What drew you to working on Dreamland? 
"I had just moved to New York, but I bring my kids back to the UK for summer to spend time with their dad, so when this landed on my desk, and I heard it was shooting in Margate - and I love Margate – I was instantly hooked. Of course, I thought the script was amazing and this being a Merman production was a big pull for me too. I trusted their instinct with it, and I loved the short that I had seen of it in its previous incarnation." 
You say you love Margate, how was it filming there? 
"It was great! I rented a little house in the square and brought my kids across. It was excruciatingly hot. But it was lovely, it's steeped in summertime history, that town. 
There are many different generations within the family, but is there a relationship for Mel that stands out most to you? 
"The relationships between Trish, Spence and Mel are particularly interesting. They grew up inseparable friends, but once Trish and Spence got together, Mel was somewhat side-lined and felt abandoned by them. I find that most interesting because that wouldn't necessarily occur to anyone else, but it is glaringly obvious to her. If she was able to articulate these feelings, then it could have sorted itself out, but she doesn't have that in her."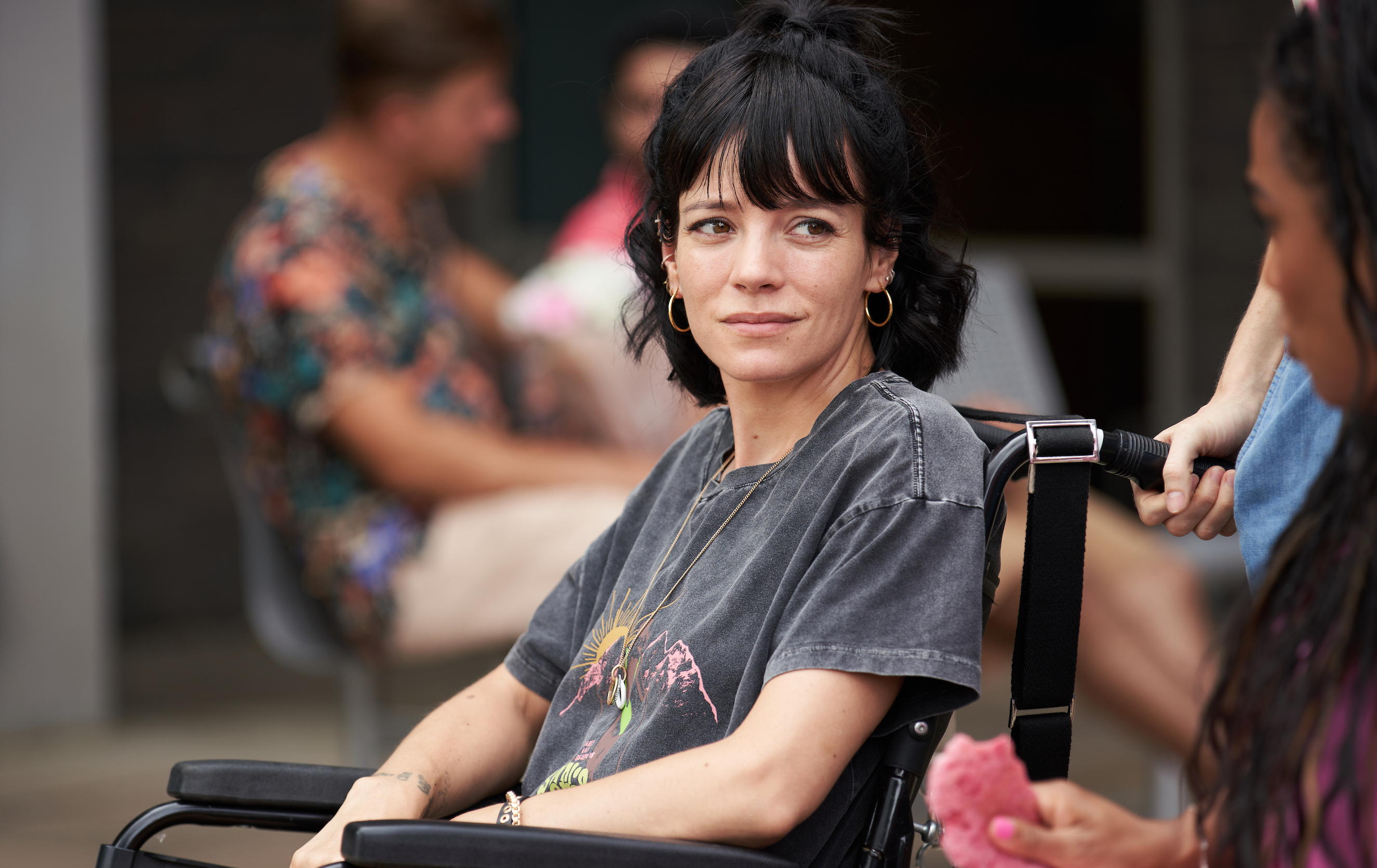 Sheila Reid on playing Nan in Dreamland
Comedy legend and Benidorm star Sheila Reid is the sisters' nan in Dreamland...
Tell us about Nan in Dreamland?
Sheila Reid says: "She's a bit of a legend in Margate; always up for a challenge and she wakes up every morning excited at what the day may bring. She also feels that if you look good, you feel good. She loves bright colours and looks after herself. Her mother said to her "leave things as you find them or better if you can," and that's how she lives her life - hence the litter picking she does! She also has a great relationship with God, she talks to him as if he's the milkman."
What was it like having a predominantly female crew and cast? 
"There's a strong sense of camaraderie, and Ellie the director is just supreme. She knows her script inside out but gave us the freedom to explore. There was a wonderfully relaxed, support and open atmosphere on set created by Ellie. I can't praise her – or indeed the cast – highly enough!" 
What appealed to you about the script? 
"The script appealed to me because of its strong, honest writing. It is very funny, very moving and includes great roles for women! It's wonderful to play a character with so many levels. Nan is a gift and positive life force. She's often strong but there is also a vulnerability to her. She is multi-faceted. To play a matriarch of this wonderfully, unruly, opinionated family – what a treat to be asked to part of it!"
This isn't your first seaside comedy, but what was it like filming in Margate this time? 
"Margate is the epitome of English seaside resorts. It has a timeless quality where very little seems to have changed. The theatre where Nan receives her award is filled with ghosts of past entertainers. It's so resonant of centuries of shows being in there. It was good to be there to experience the feeling of living by the sea, it helps form your character. I do love the sea; if you look out at the sea, it does something to your mind." 
You mention the award Nan wins. What is Nan's role within Margate? 
"Nan looks to the future. She organises this great band of litter pickers, and she cares very much about the history of the town. Her objective in life is to leave Margate a better place for future generations." 
Do you see yourself in Nan? 
"Well unlike Nan, I am not a great organiser. But I am a great preserver, and I love looking after my garden and making sure they're cared for. I think these days we're often a bit careless about nature, so I like to do my bit – and I think Nan would think the same. "
How does Dreamland balance comedy and drama? 
"The script is so clearly balanced, you never feel like you're being preached at. But you are seeing a living group of people of different races, statuses, and sexes, all working and living together in harmony. I think that speaks for itself!"
What was it like off camera with fellow your cast mates? 
"They are all adorable. I feel like I've made some really good friends amongst the cast, because they are all such lovely, open, intelligent, bright women. And what a joy to be working with such a great group of people. It was such fun off set! I had worked with Aimee before, so it was an absolute joy to be working with her again. She is absolute gold and very talented."
Finally, what are your childhood memories of being at the seaside? 
"I was brought up in Scotland, so it was always a bonus if the sun was shining when we visited the seaside. I remember wearing bathing suits made from tiny squares of nylon which quickly lost their elasticity and sagged and being rubbed down with a rough beach towel. My very patient mother taught me how to swim by the age of six, and I have loved the sea ever since and feel at home in the water. Why I live in London is another question…"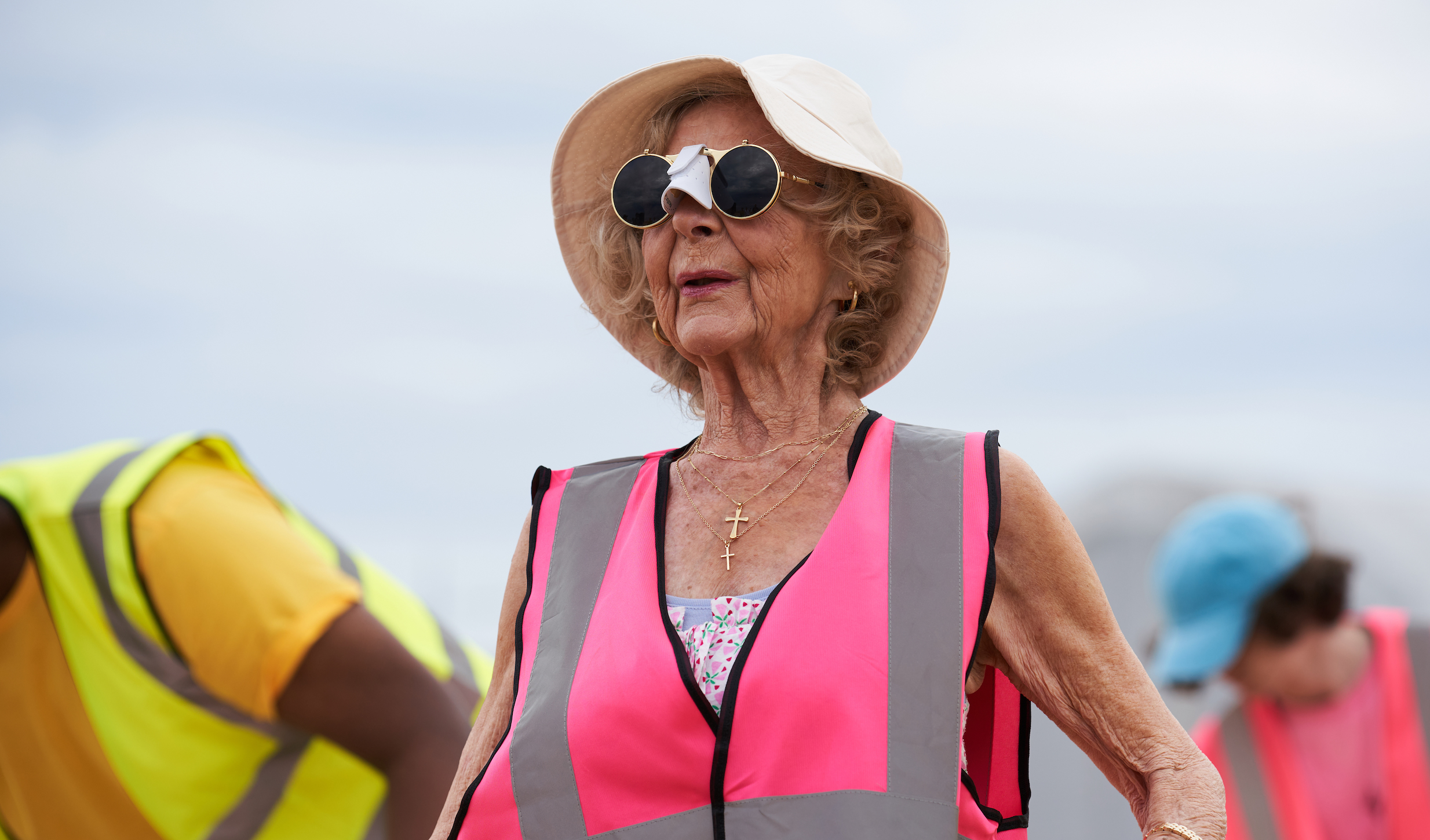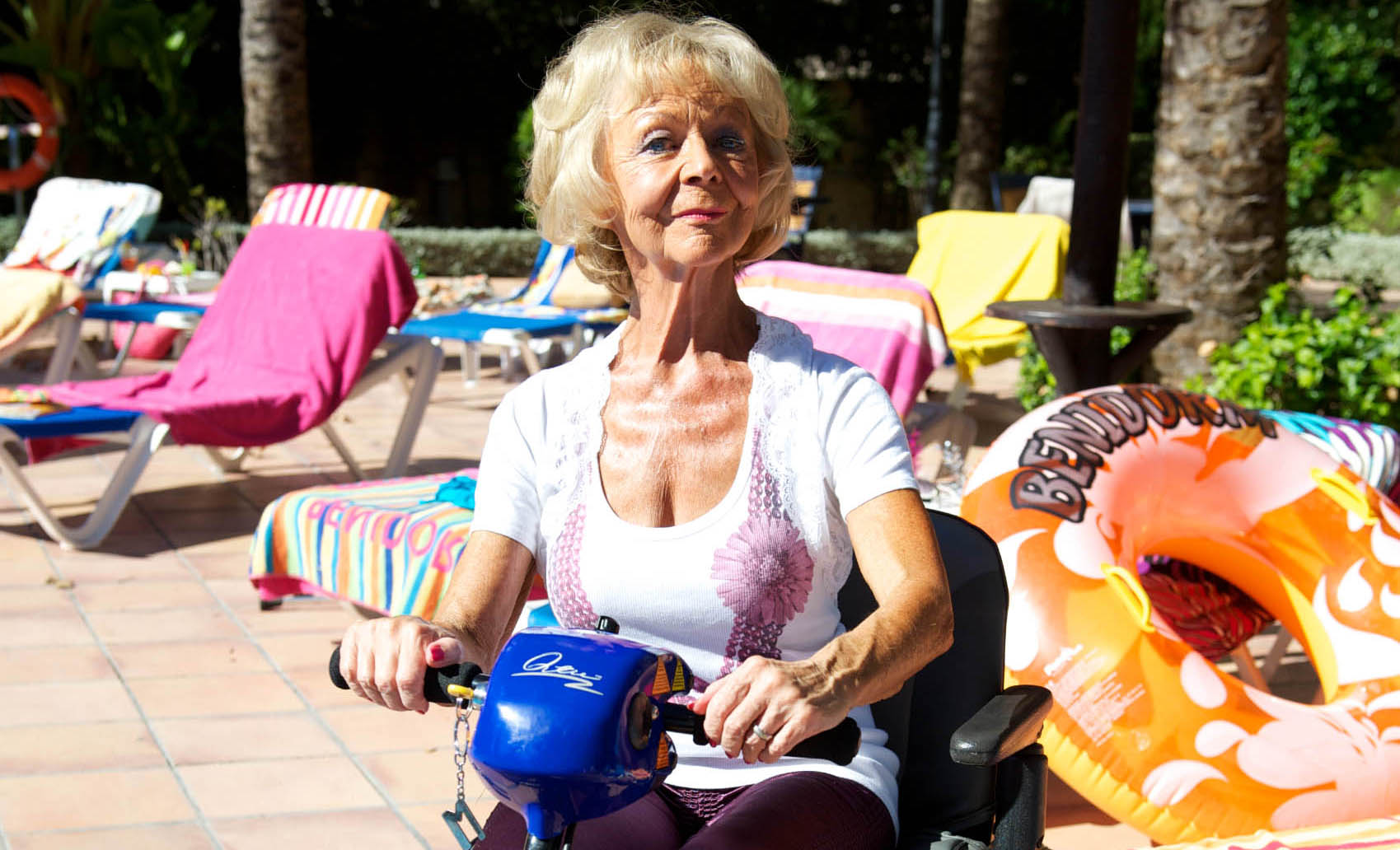 Who else is starring in Dreamland?
There's a great cast for Dreamland which includes Peaky Blinders star Aimee-Ffion Edwards plays Leila,  who is Trish's sister while Cheap Cheap Cheap actress Gabby Best plays other sister Clare. Frances Barber (Whitstable Pearl, Silk, Doctor Who) is their mother while Ghosts star Kiell Smith-Bynoe is Trish's partner Spence. Downton Abbey's Samantha Bond is making a guest star appearance as Orla. 
Gabby Best says: "Clare is very much the rock of the family, steady and dependable. She's spent years absorbing everyone else's drama and she's perhaps reaching saturation point. To be so heavily relied on, yet completely overlooked... I was drawn to that disconnect, and what it might do to a person. She's essentially a human buckaroo, just loaded with baggage… At what point will she crack? How might she go about shaking some of that off?"
Aimee-Ffion Edwards says: "I play Leila who is the youngest sister of the family. She's so warm and caring, albeit quite complex, but sees life simply. She's great. I'm one of four sisters myself so I really resonated with the shifting sister dynamics in the script. I recognised Leila's traits in my younger sister, especially with how she positions herself in a conflict or argument. The scripts are so witty but also really moving and upsetting to the point where it doesn't really fit into one category. You can hate it and love it at the same time. Out of all of them, Leila likes confrontation the least, although she will stand up and back any of her siblings. She hates drama but always finds herself wrapped up in it. But within the family she is more likely to sit back and make everybody a cup of tea. She is also the closest to Nan, as she's a bit of an old soul."
Frances Barber says: "I play the mother of four grown up girls who are all very different and each, we presume, have different fathers. She's on a new path, which I think a lot of mothers do when their kids grow up. She has embarked on her first ever gay love affair which she is keeping a secret from the family. She is very excited and emotionally invested in it, but she's quite frightened too, because everyone knows everyone's business. She wants to keep it secret, but her lover doesn't want that which eventually leads to quite an upsetting scenario for her. Cheryl must ask herself; does she stay with the woman or not? Meanwhile there is all this drama is happening with her kids! It's all very turbulent. She's stumbled across something very exciting that she can't let go of. Also, it's about how would the girls react."
Kiell Smith-Bynoe says: "I play Spence, the husband of eldest sister Trish (Freema Agyeman) and together we're expecting our third child which Trish really hopes will be a girl. The series follows the build-up to the birth and the goings on within the family along the way, including the return of Mel, the most elusive sister."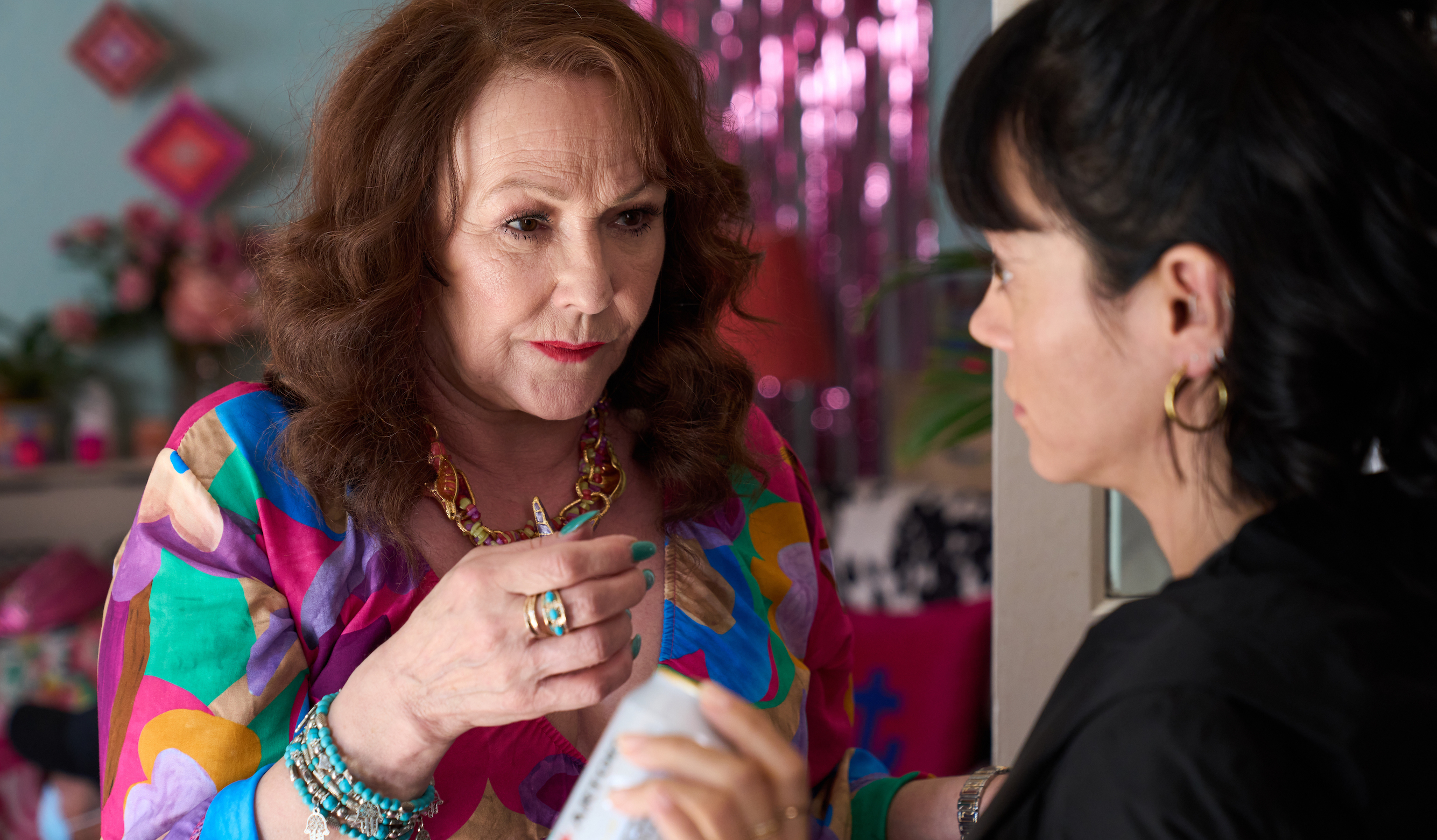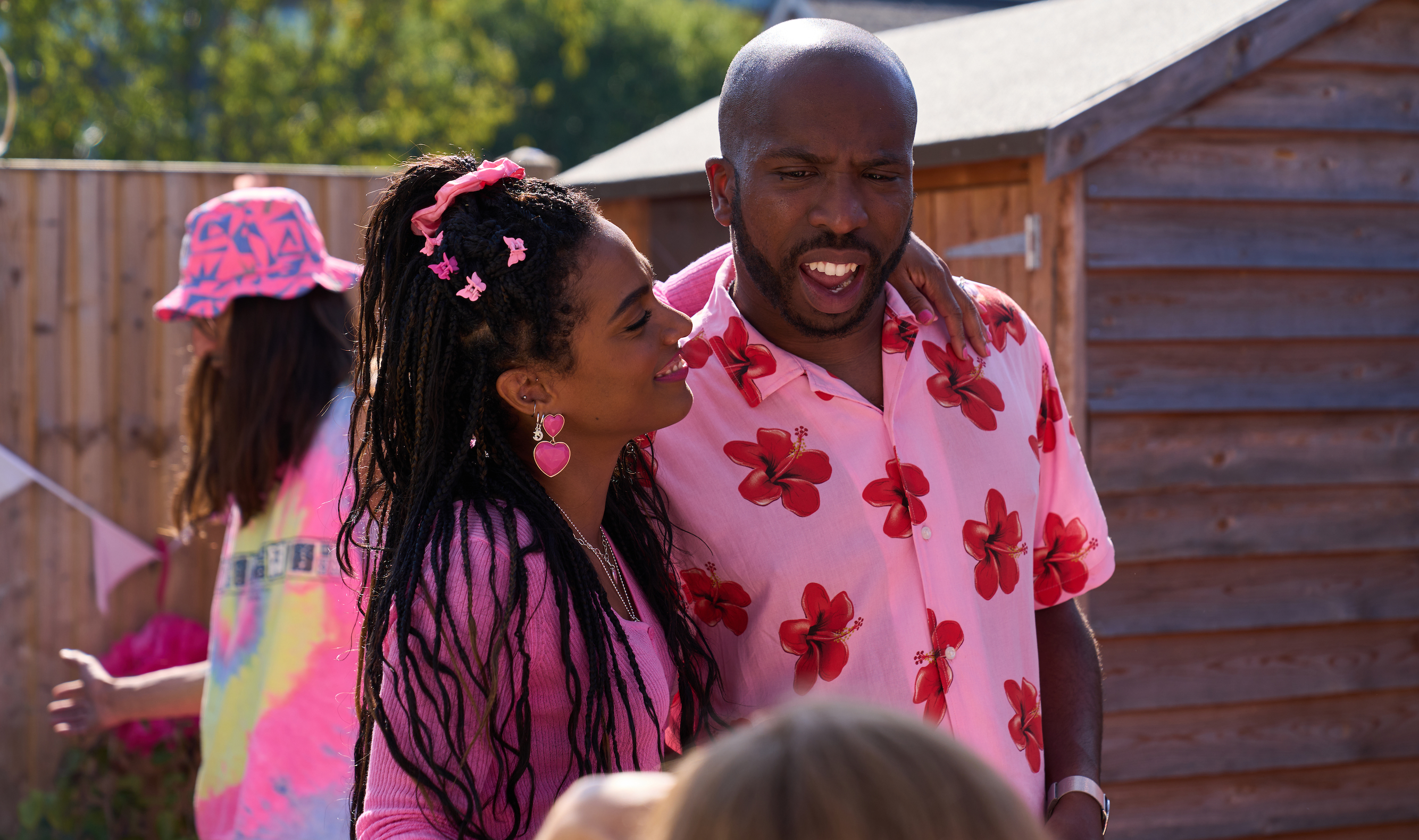 Dreamland episode guide (with spoilers)
Here's a guide to the six episodes of Dreamland. There are a few spoilers, so do look away if you need to!
Episode 1
Trish and Spencer take Cheryl and Leila to see the derelict house they want to buy at auction to turn into their dream home. Later, Mel keeps a promise to take Trish's sons, Jordan and Cayden, to Dreamland. But she's dismayed when Trish insists on joining them. Learner-driver Leila takes Cheryl and Nan to meet them but hits another car on arrival. She swaps numbers with the driver, Dom, an awkward hipster who's moved down from London. Spencer arrives at Dreamland and has a spiky exchange with Mel. When Trish worries about seeing Jordan play up to his white friends, Spencer reminds her that Jordan has their strong, loving unit to guide him, so he will be OK. Mel has a heart-to-heart with Clare. 
Episode 2
A flashback to Paris gives insight into Mel's life there and what went wrong. Back in the present day, Mel and Spencer have a difficult conversation. The next day, estate agent Trish is in her element selling a fancy house, but after picking up on Spencer's odd behaviour she later suspects that he is getting cold feet about buying their own dream home. The sisters gather at Cheryl's for dinner, while she goes out to meet Diane. They find a video of Cheryl as a little girl dancing with her now-estranged sister, Orla. Dom and Leila go on a date and discover he's after the same house as Trish. Clare makes a horrific discovery about Mel.
Episode 3
Mel returns from Paris to her hometown of Margate to find a family party in full swing. Her pregnant sister, Trish, is having a pink 'Mani-Festival' to ensure the universe 'manifests' a baby girl. Trish's doting husband, Spencer, is BBQing, helped by her youngest sister, Leila, and their Nan. Mum, Cheryl, is delighted to have all her daughters there – as well as her secret love interest, Diane. Middle sister, Clare, agrees to let Mel stay with her. Trish is annoyed that Mel has stolen her thunder and tensions increase when Mel mocks the party. But while bickering, Mel and Trish have an accident and end up in hospital together, where there's a shock revelation.
Episode 4
Clare can't bear to be around Mel, so sets off early from the flat for the Heroes of Margate Awards ceremony, which she is covering for her paper. Mel joins later, with the rest of the family, who are all there to see Nan get a Lifetime Achievement Award for her litter-picking environmental contributions. Mel makes a big decision that freaks out Spencer. Unaware, Trish is enjoying herself until she's insulted by a photographer. Clare defends Trish – to Trish's dismay – then later turns on Mel, confronting her about her discovery. But before she gets any answers, Nan collapses.
Episode 5
Nan is in hospital but on the mend, after initially thinking she was dying. The family visit and are relieved to find her perky and on her phone. Mel tries to make amends with Clare. Spencer goes AWOL, panicking Trish – they need to physically sign bank papers by the end of the day, to transfer money for their auction house. When no one else is available to help find him, Trish enlists Mel as a last resort. While searching for Spencer, they talk about the animosity between them. As their barriers drop, their relationship starts to mend. They eventually find Spencer at the Lido. He's acting strangely but goes home with Trish to sign the papers. Cheryl has a great date with Diane, but her insecurities sour their goodbye. She then goes to collect Nan from hospital and finds an unexpected visitor who threatens to jeopardise her family's future. 
Episode 6
Trish and Spence win their dream house at auction! Clare tells Mel she is there for her, despite everything. Cheryl apologises to Diane but is rejected. The sisters go to Trish and Spencer's new place to celebrate. Trish gives Mel a gift, for helping her find Spencer. Then, as the ultimate olive branch, she invites Mel to move in as there's so much space. The nicer Trish is to her, the more uncomfortable Mel gets. Until, wracked with guilt, her awful secret comes tumbling out, leaving the family devastated – Trish most of all.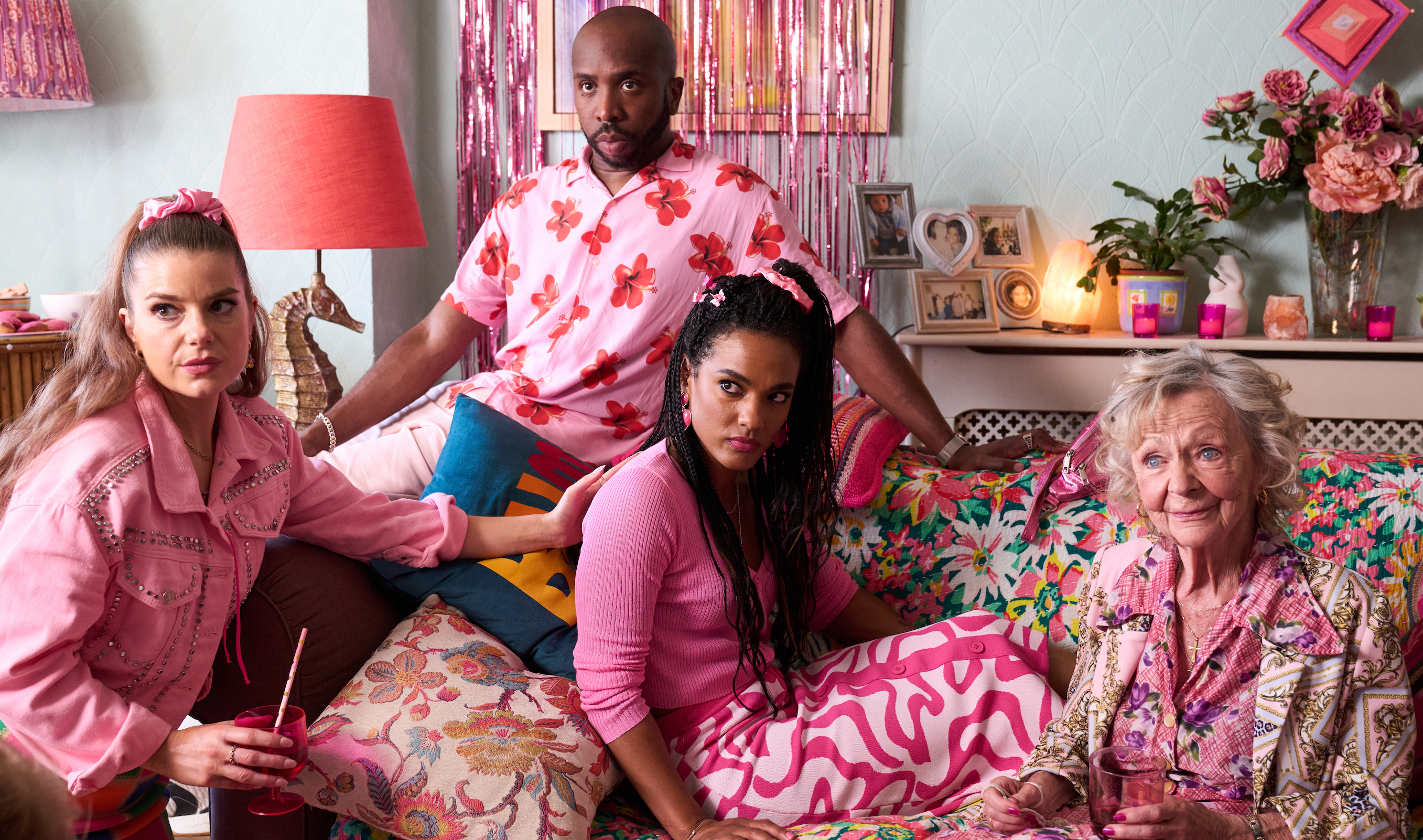 Locations and more about Dreamland on Sky Comedy
Dreamland was filmed in the British coastal resort of Margate, Kent, which boasts a famous old theme park called Dreamland which gives the comedy its title.
The comedy was commissioned by Jon Mountague, Director of Comedy, Sky Studios and Alex Moody, Commissioning Editor, Sky Studios, for Zai Bennett, Managing Director of Content, Sky UK. The series is executive produced by Clelia Mountford, Sharon Horgan for Merman with Jane Bell as Producer and Emma Jane Unsworth as Showrunner and Associate Producer. Alex Moody is the Executive Producer for Sky Studios. 
Written by Emma Jane Unsworth, Gabby Best, Sharma Walfall and Sarah Kendall, Dreamland was directed by Ellie Heydon.