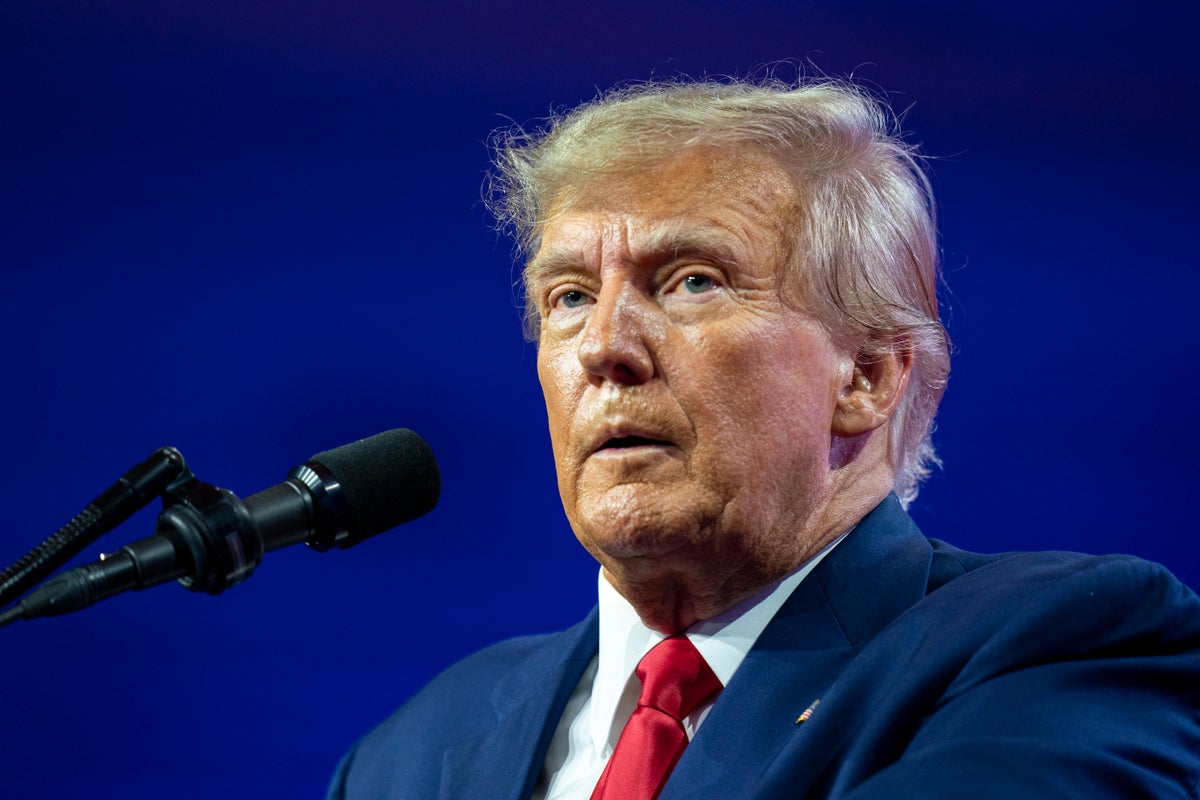 Donald Trump took to his Truth Social platform to predict that he would soon be arrested over hush money payments made to adult film star Stormy Daniels in the run-up to the 2016 election.
Mr Trump would become the first US president in history to face criminal charges if he is indicted by prosecutors in New York following a yearslong investigation.
The former president made the arrest prediction in a furious all-caps post on his Truth Social platform on Saturday morning.
In it, he called on his supporters to protest any arrest and to "take our nation back."
While a spokesperson for Mr Trump says they have not been officially notified by prosecutors of any impending charges, it has been reported that meetings have taken place between city, state and federal law enforcement in New York City about his any indictment should be handled.
What is an indictment in the US legal system?
An indictment is a formal notice that prosecutors believe that an individual has committed a crime, and it contains basic information about the charges that they face.
To get an indictment on a felony charge a prosecutor takes their case against an individual in front of a grand jury, according to the Department of Justice.
Witnesses can be called to testify before the grand jury and evidence is presented during a behind-closed-doors session or sessions.
After listening to the prosecutor and the witnesses, the grand jury secretly votes to decide if there is enough evidence to bring charges in the case.
If a grand jury decides there is not enough evidence then there will be no indictment.
All proceedings before a grand jury, which, for example in a federal case, is normally made up of 16 to 23 members, are sealed. At least 12 people on a grand jury must agree for an indictment to be ordered.
Lawyers say that the burden of proof for a grand jury is low as the process does not determine any guilt or innocence; rather it is a procedure to take a case forward and ultimately to trial.
If an indictment is returned, a prosecutor can then take the case to an arraignment hearing, which takes place before a judge.
During the arraignment hearing the judge reads out the charges faced by the defendant and the maximum punishments for those charges.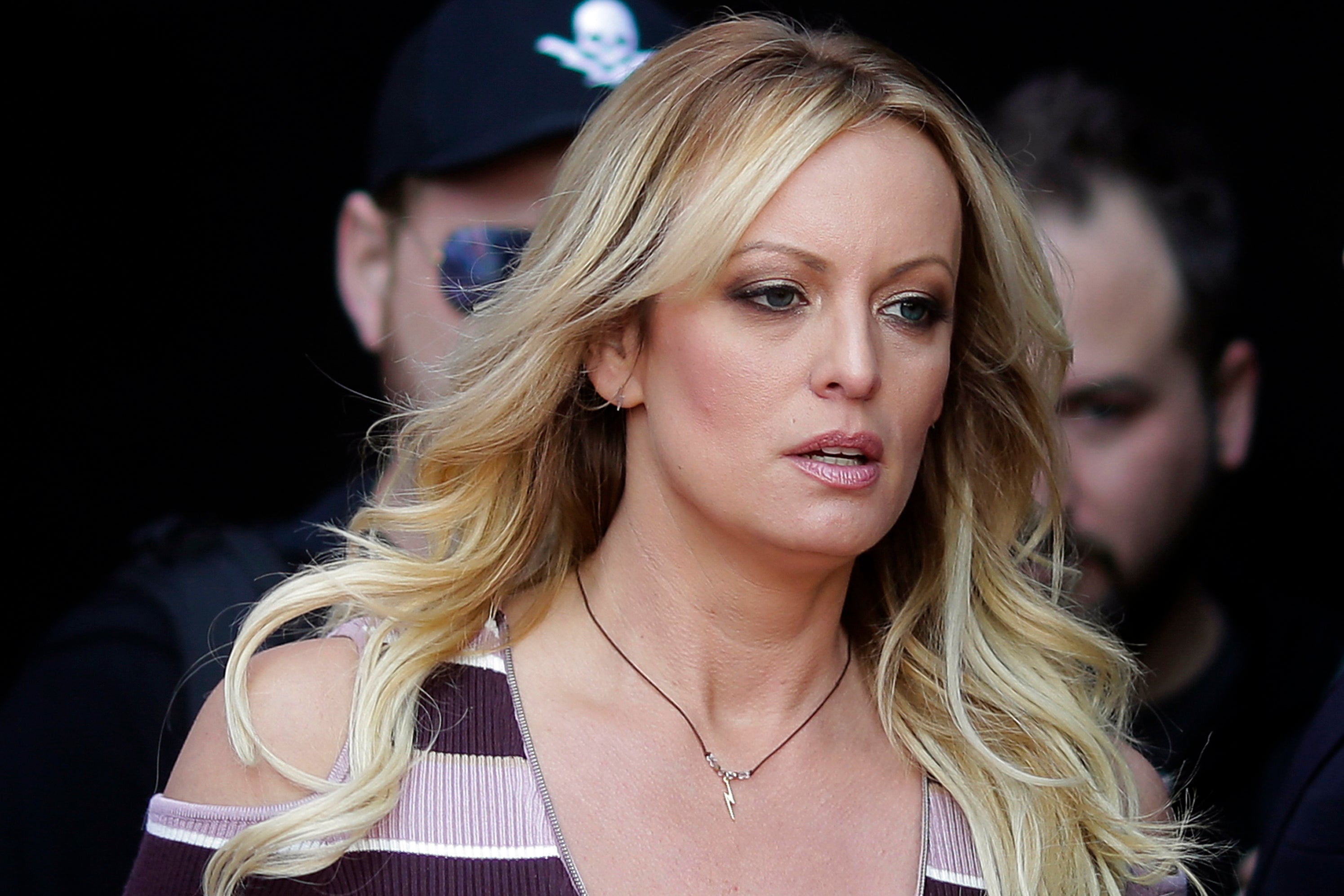 At this stage, the defendant can plead guilty, not guilty or enter into a plea deal with prosecutors.
If the defendant pleads not guilty the case proceeds and the judge will set any bond, a pre-trial hearing date and a trial date.
A defence attorney is hired or appointed for the defendant. The case can then move on to discovery, which includes access to reports, statements of prosecution, witnesses and evidence that is to be presented to a jury at trial.
Will Trump be arrested?
An arrest and an arraignment hearing will not necessarily immediately follow an indictment.
An arraignment hearing to formally charge a defendant in a court proceeding is scheduled following an arrest.
Mr Trump's team has indicated that he would surrender to authorities should he face charges and would then schedule a time to effectively turn himself in. It is unclear whether Mr Trump will have to be physically appear for his arraignment, a process than can be performed virtually or remotely. Following an appearance, a judge will likely allow his release on his own recognizance.
What charges will Trump face?
The case involving Ms Daniels involves a $130,000 hush money payment to allegedly buy her silence before the 2016 presidential election. Ms Daniels alleged an extrmarital affair with Mr Trump, a claim that the former president's then-attorney Michael Cohen sought to keep quiet with a payment that was reimbursed to him through the Trump Organization, according to court filings in the federal case to prosecute him.
In that case, to which Cohen pleaded guilty, prosecutors argued that Mr Trump's business concealed the nature of the payments.
To prove that Mr Trump committee a fraudulent offence that rises above a misdemeanor, prosecutors need to present evidence that his records were intentionally falsified and were done so with the intention of committing, aiding or concealing another crime.
It is unclear what evidence is being considered and how prosecutors are connecting the payment to Ms Daniels to other crimes.