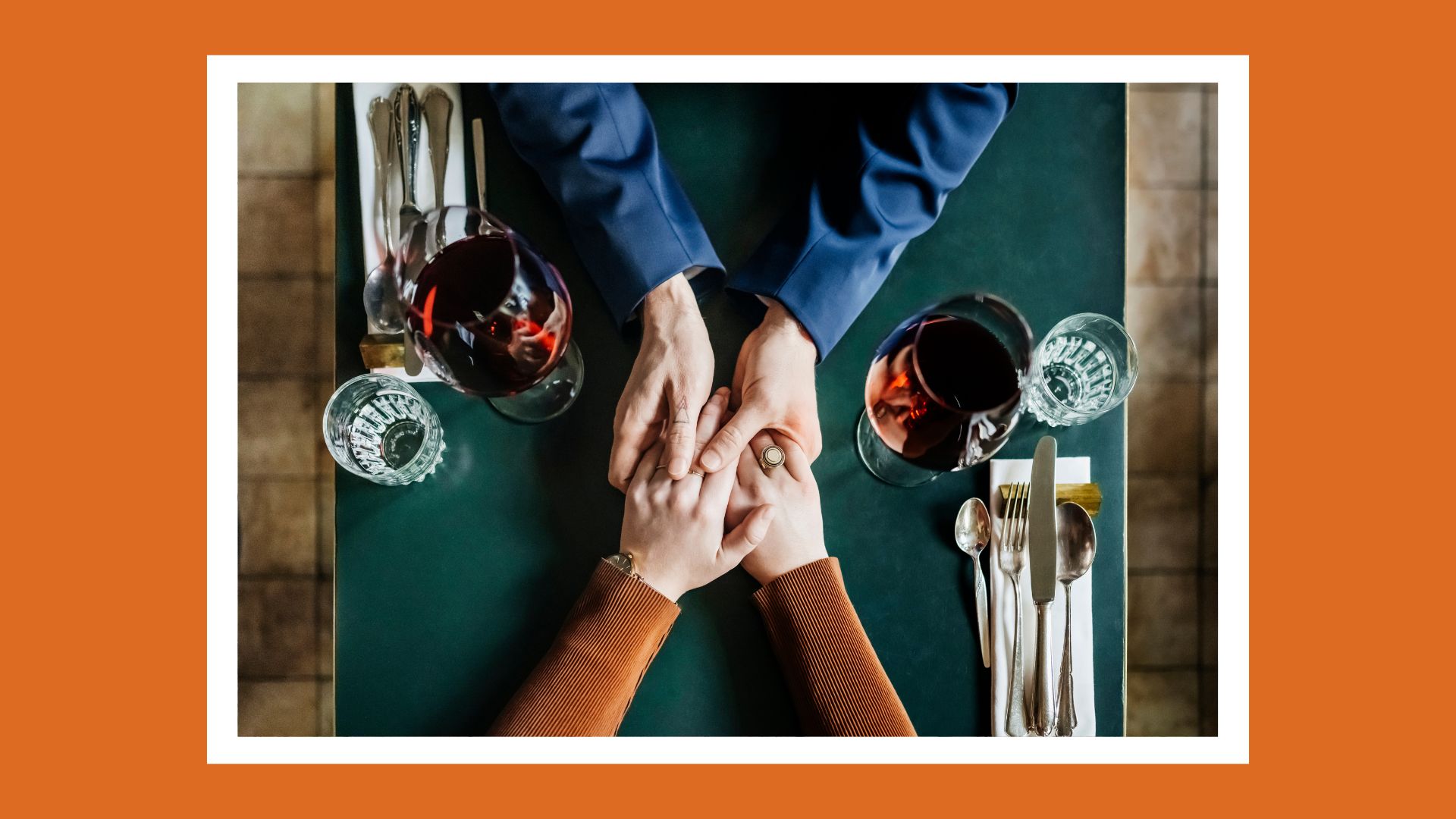 No matter how you slice it, splits are complicated, but what is the one thing to do before breaking up?
Whether you're a star sign who handles breakups like a champ and easily dusts off disappointment, or if you're one to wallow with a lengthy breakup songs playlist after being heartbroken (hi, Adele!), the situation is always a delicate one. 
There might not be a "right" way to end a relationship, but dating experts do believe there's one thing to do before breaking up with a significant other. Here's their advice to make the challenge feel less daunting.
What is the *one* thing to do before breaking up with someone?
Emotions are going to be chaotic, and you'll want to do all in your power to make sure the conversation doesn't have that same energy. One way to accomplish this? Plan, as odd as it may sound. 
"Having a thoughtful approach can help give a good partner the closure and respect they need and deserve, and it can help set firm boundaries and establish a clear end to the relationship with someone you want distance from," says Maria Sullivan, the vice president of Dating.com. 
Even though the best way to get over a breakup is to put your needs first, you might want to tweak that approach during the actual separation process. You can explain why the connection is no longer working for you, but do be sure to keep your partner's feelings in mind and don't go the accusatory route. There might be plenty of blame to put on a partner, but why add to the aggravation and cause a bickering match on top of a breakup?
"Going into a breakup without fully thinking it through can lead to an overly emotional conversation that lacks effective communication and understanding, which can be really frustrating to the other person," Sullivan warns. "Breakups are hard and strong emotions are inevitably going to be expressed by both partners, so taking the time to collect your thoughts and think about how you want to get your points across is important."
And before you start mapping out what to say, how to move forward and all the rest that comes along with this change, take a moment to really think about the decision. Is it one that you want? Is it going to be right for you in the long run? Reflect on the situation.
If a relationship you're trying to break up didn't involve any extreme behavior and you still think there's a chance to save it, try imagining a future without your partner," suggests Rebecca Alvarez Story, the CEO and co-founder of Bloomi. "It's normal to be sad or angry, however, try to look beyond these feelings and if your future life is better off without your current partner, then you are certain you should break up."
But whatever transpires, know that we are thinking of you, and there's certainly no judgment if you need a little bit of time sobbing over "Someone Like You" with a tub of mint chip ice cream. We know not everything goes according to plan, even if we try.