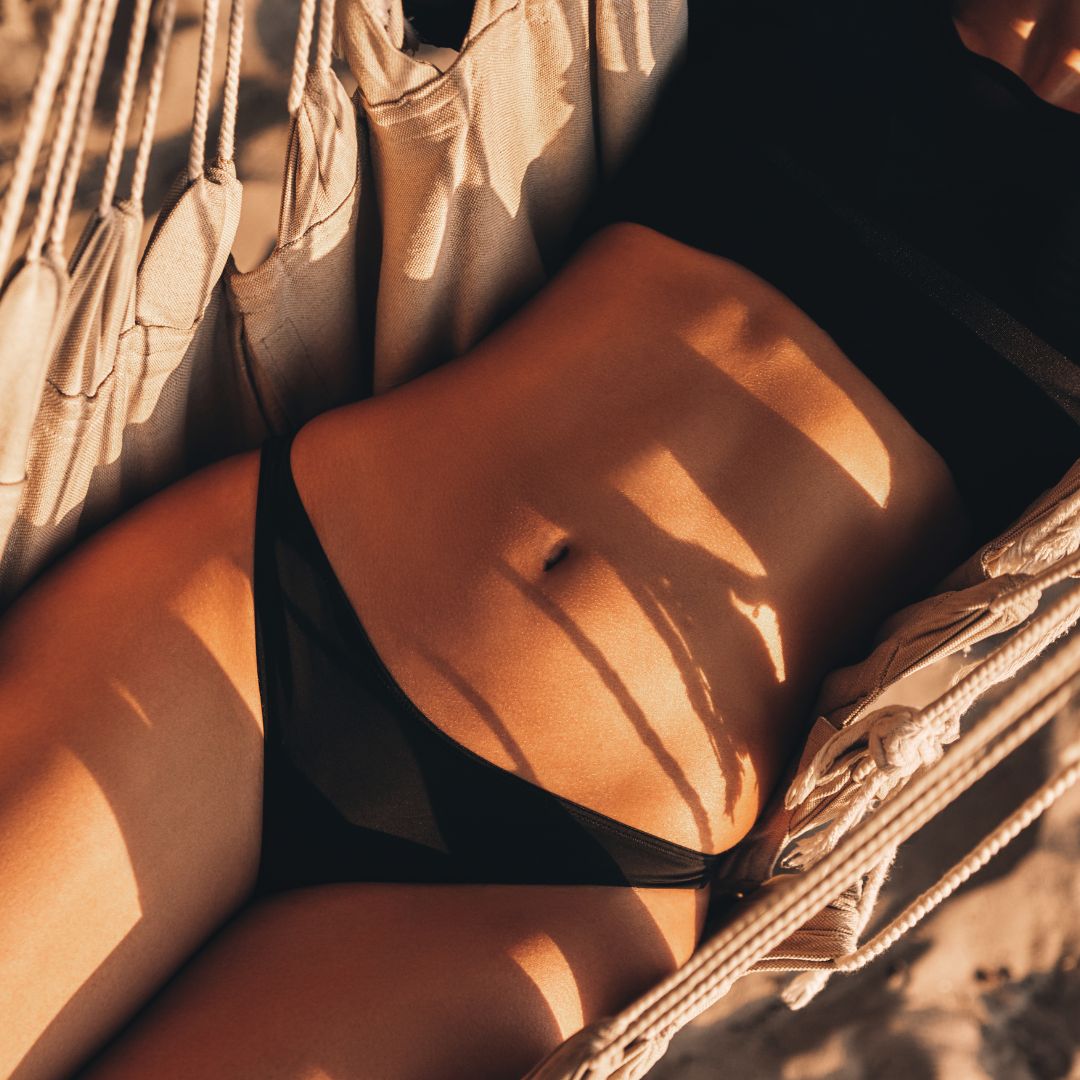 As a beauty editor, there is one question that I am repeatedly asked at this time of year: Does fake tan stop you from getting a real tan? And while I am here to act as the voice of beauty reason and tell you lounging in the sun for hours on end isn't wise for your skin health, I also know some of you are going to ignore me—so let me answer the question for you.
Whatever fake tan formula you've opted for (whether it be a tanning water, a gradual tanner or a facial tan), it's important to know that, when it comes to IRL tanning, it's business as usual.
Does fake tan stop a real tan?
In short, no. Not only does fake tan not prevent you from getting a natural tan from the sun, it's worth knowing it doesn't protect you from the sun either. "Where most fake tans do not have an SPF in them, your real tan will naturally build up underneath," says Michaella Bolder, professional tanner at St Tropez. That means that yes, you can fake tan before you go on holiday and rest easy knowing it's not going to impact how your skin catches the sun. "If you are looking to fake tan before your holiday, it is advised to do it the night before to ensure it lasts the length of time you are away, so it gradually fades away while my sun tan builds up underneath, switching places at an unnoticed point mid-holiday," she adds.
Do you still have to wear SPF in you have applied fake tan?
Yes, yes, YES. Fake tan doesn't typically provide any sun protection. "With fake tan, it's important to remember that a spray tan/fake tan offers no protection from the sun. SPF is more important than self tan," says Michaella. Remember, the safest thing to do is not attempt to tan in the sun at all—steer clear of sun rays where possible and always wear an SPF30 as a minimum. 
Will applying SPF fade my fake tan?
In theory, applying SPF over your fake tan shouldn't cause it to fade any quicker than it usually would. However, there are some caveats to this. "Oil-based SPFs will encourage a fake tan to fade quicker than water-based ones, so look into a cream-based SPF if you wish for your tan to survive the holiday journey," says Michaella.