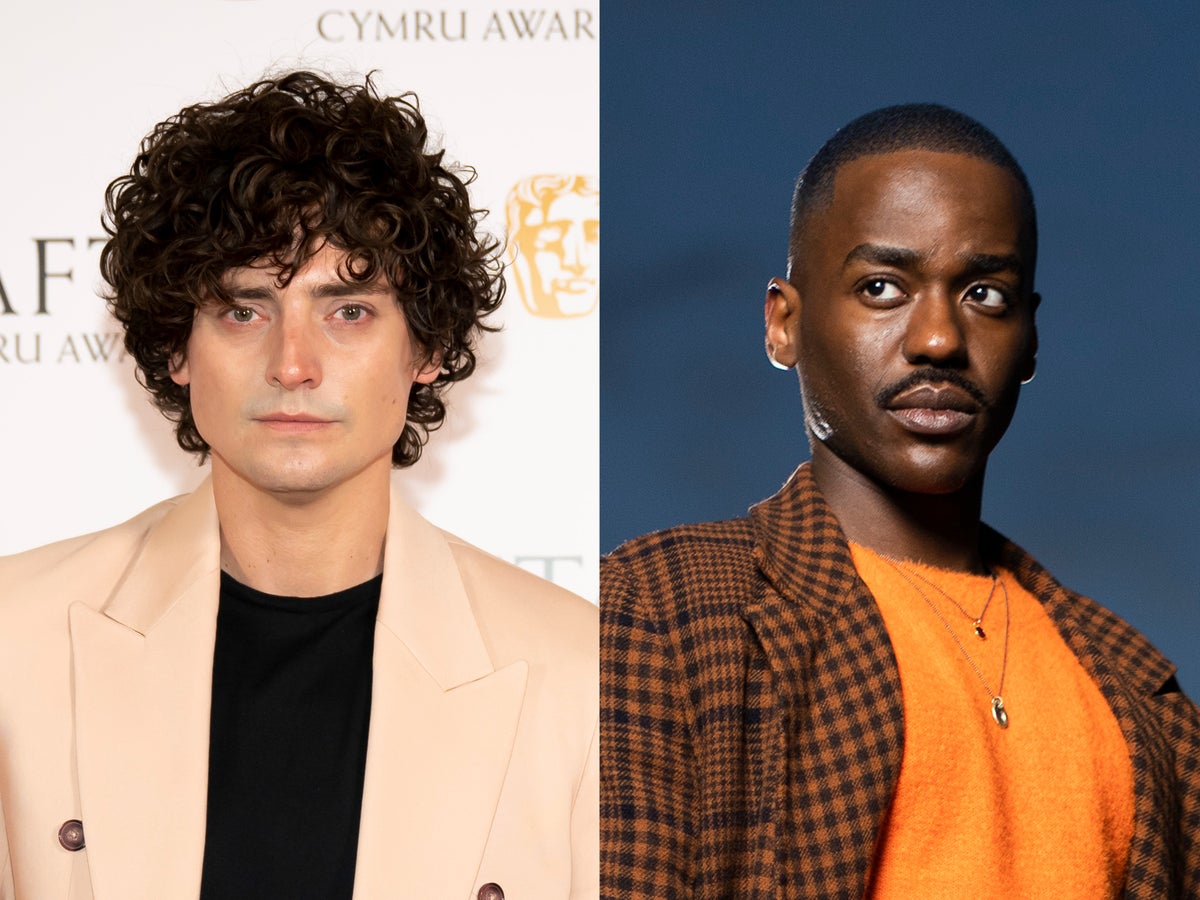 1899 star Aneurin Barnard is joining the cast of Doctor Who when Ncuti Gatwa takes over as the Time Lord.
The Welsh actor, who starred in Netflix's sci-fi series before it was cancelled last week after just one season, will play the "mysterious" new character Roger ap Gwilliam.
Barnard will appear on the show alongside forthcoming Doctor Gatwa and his new companion Ruby Sunday played by Millie Gibson.
"Pleased to announce i have joined the @bbcdoctorwho family for a little while," Barnard tweeted on Monday (9 January).
The news was shared by returning showrunner Russell T Davies, who also announced that Jemma Redgrave would be back for Gatwa's series as United Nations Intelligence Taskforce (Unit) head Kate Lethbridge-Stewart.
"DOCTOR WHO NEWS!" Davies wrote on Instagram. "Jemma Redgrave returns as Kate Lethbridge-Stewart in Ncuti & Millie's first series.
"Also starring Aneurin Barnard as the mysterious Roger ap Gwilliam (ap is Welsh for 'son of', he's not an app. OR IS HE??) Such great actors, we're so lucky."
Gatwa will take over as the Doctor in the 2023 festive period. First, there will be three episodes in November 2023 in which David Tennant returns as the Doctor after Jodie Whittaker regenerated into him in her final episode.
You can read The Independent's review of Whittaker's feature-length final episode here.
These special episodes will mark 60 years of Doctor Who and see Tennant reunite with former companion Donna Noble, played by Catherine Tate.
Jacqueline King and Karl Collins will reprise their roles as Tate's on-screen mother Sylvia Noble and her on-screen husband Shaun Temple, while Years And Years star Ruth Madeley joins the cast as Shirley Anne Bingham and Heartstopper's Yasmin Finney plays Rose.
Additional reporting by Press Association