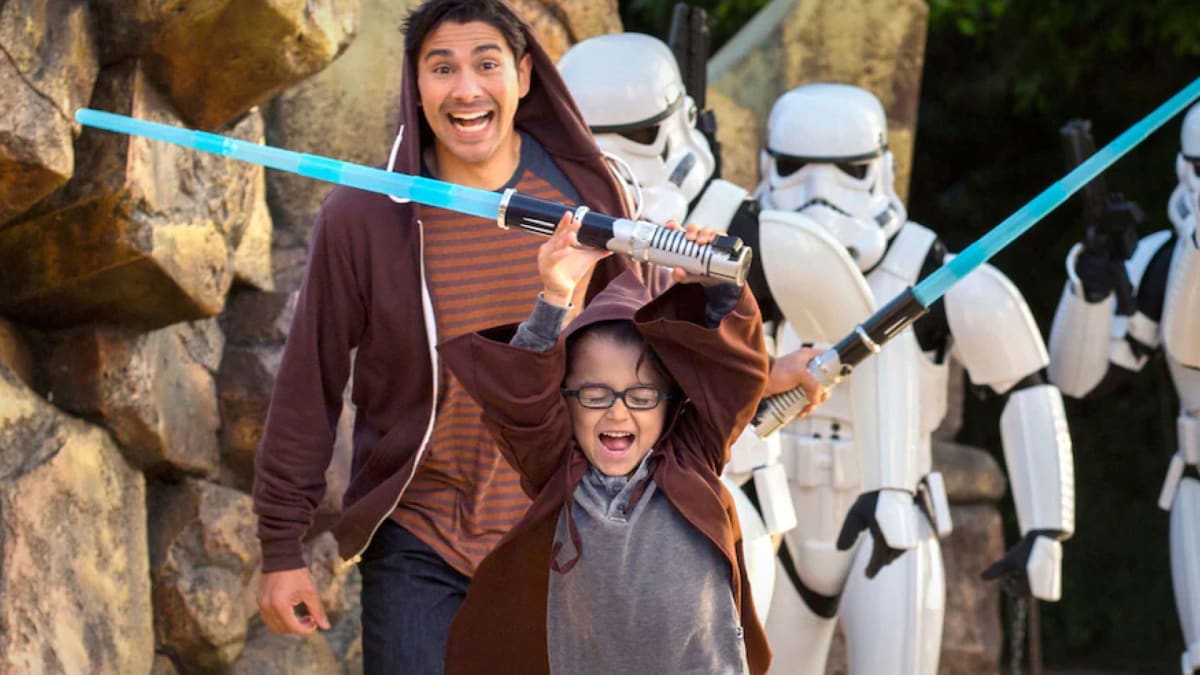 Disney theme parks have become an essential destination for Star Wars fans since the parks added Star Wars: Galaxy's Edge lands at Disneyland in Anaheim, Calif., in May 2019, and at Walt Disney World's Hollywood Studios in August 2019. Fans would spend a lot of time waiting in the standby line to get a chance to ride the popular Millennium Falcon: Smugglers Run and roam around the Star Wars-inspired land.
Disney generated more Star Wars enthusiast hysteria when it further added a hugely popular ride at Galaxy's Edge, Star Wars: Rise of the Resistance at Hollywood Studios in December 2019 and at Disneyland in January 2020.
DON'T MISS: Bill Gates Reacts to Warren Buffett's 'Most Important' Advice
The Star Wars theme has grown even more at Disney parks as Disneyland in February began selling tickets for its Disneyland After Dark: Star Wars Nite event, where guests can live their own epic Star Wars adventures May 2, 4, 8 and 11.
Disneyland, which is known as The Happiest Place on Earth (Disney World calls itself The Most Magical Place on Earth), will host Star Wars themed entertainment, encounters with Disney characters, photo opportunities, special food and drinks and iconic attractions during four days of special-ticketed after-hours events.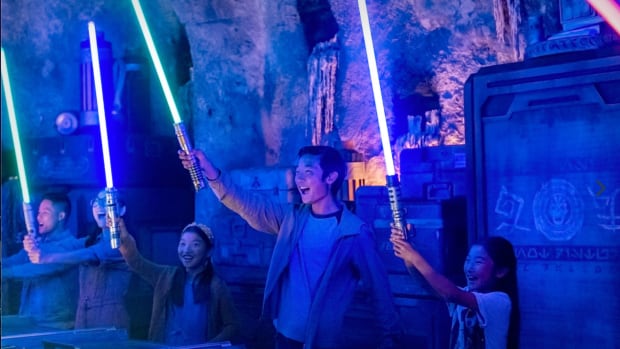 Star Wars Nite Has Stormtroopers and Fun Activities
Guests can expect to see Captain Phasma and her Stormtroopers in a March of the First Order in Tomorrowland in a search for a Resistance spy or they might run into Tusken Raiders or Jawas. Jedi candidates might want to participate in lightsaber instructional demonstrations, or guests might want to join in on the Galactic Dance Party. Plenty of themed snacks will be available, such as Galactic Churros, as well. Attendees are encouraged to dress in their favorite Star Wars attire for the event.
Star Wars Nite guests can top off the night enjoying the Star Wars: Celebrate the Nite fireworks show, featuring music from the Star Wars films.
Action Alerts PLUS offers expert portfolio guidance to help you make informed investing decisions. Sign up now.
A limited number of tickets are available for purchase, ranging from $149-169 per guest, ages three and up, depending on the date guests attend. Pricing includes Disneyland admission starting at 6 p.m., three hours before the Star Wars Nite event that starts at 9 p.m. The after-hours event concludes at 1 a.m. Parking fees are not included.
Star Wars Month Brings Back Hyperspace Mountain
The Disneyland After Dark: Star Wars Nite events are just a small part of the theme park's much larger Star Wars Month, which runs May 1 through June 4. Guests at Disneyland will touch down in a galaxy far away, the theme park says, with exciting flavors. The park has not revealed all of the details for Star Wars Month, but expect to learn specifics over the next month.
The Disneyland website, however, sends a message to fans of Space Mountain, as a note on the ride's website page states: " Space Mountain will be temporarily transformed into Hyperspace Mountain --a limited-time experience beginning May 1. Space Mountain is expected to reopen June 5, 2023."
The Star Wars-themed overlay will feature scenes of X-Wings, Starfighters and the Millennium Falcon flashing on the interior walls of Space Mountain to replicate the illusion of space travel on the ride, according to the Orange County Register. The Star Wars themed Hyperspace Mountain was first introduced during Disneyland's Season of the Force in 2015.