Disabled man claims anti-vaxx support worker visited him while sick with flu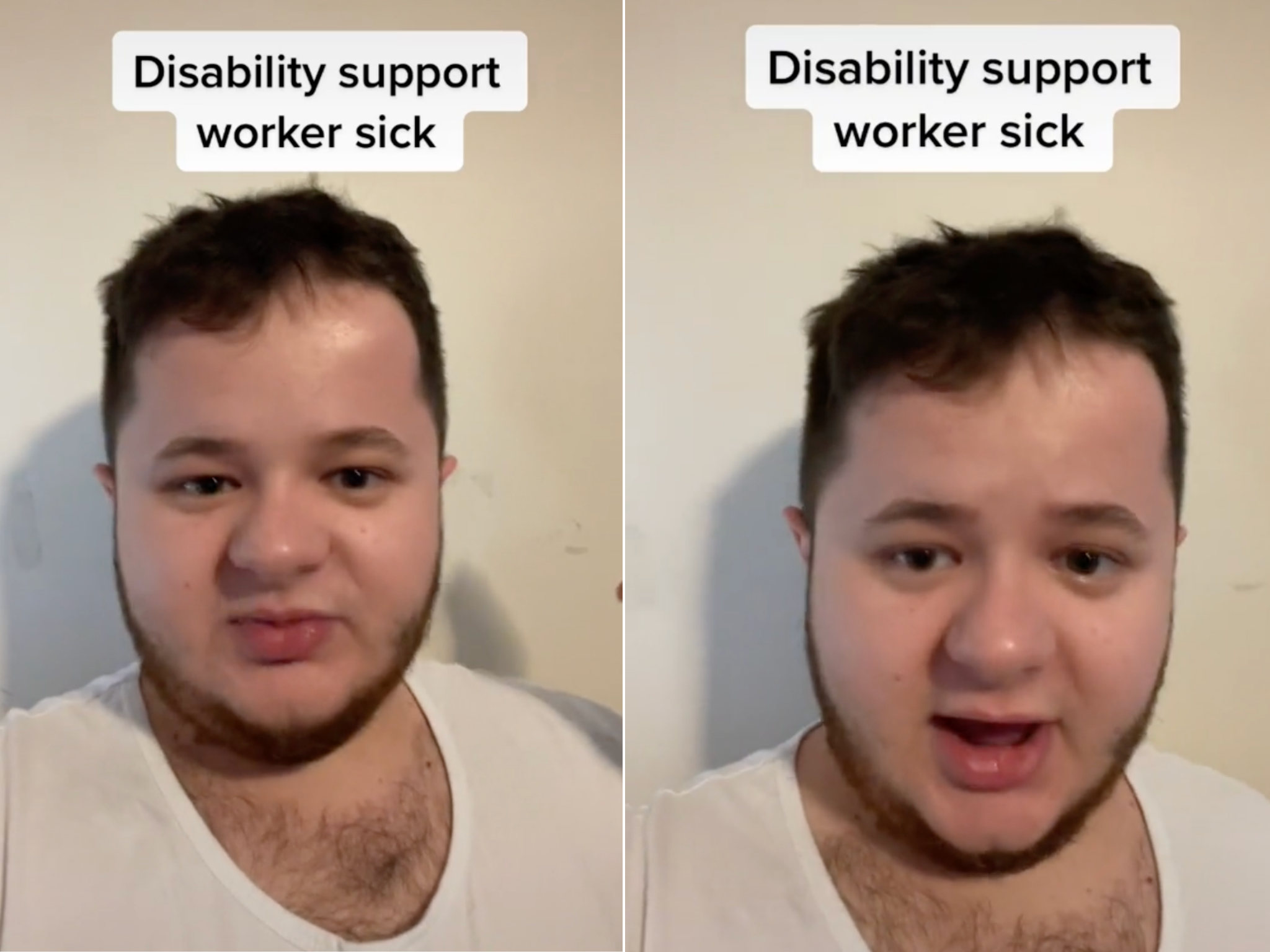 An Australian man has berated an anti-vaxx disability worker who visited him while ill with the flu and didn't tell him.
TikTok user @acav4114 from Queensland explained what occurred in a TikTok video, describing the healthcare worker as "selfish".
In the video, he explained that he is disabled and immunocompromised. He explained he had been in the ICU twice from just the flu.
He said the female disability support worker had come to drive him to his coronavirus vaccination appointment.
But, only when they arrived did she divulge that she had been suffering from the flu for a week, hadn't been tested for Covid-19 and had not had her coronavirus vaccine.
She also reportedly told the man she couldn't wear a mask as she was having trouble breathing, to which he replied: "Well if you're that sick you shouldn't have come here."
Sign up to our free Indy100 weekly newsletter The Viral Democracy
The man continued, saying: "Why are people so blase about sickness and flu in Australia? You can't be like that when you're working with vulnerable people with disabilities."
He also claimed the woman had not had a Covid vaccination or a flu booster shot within the last year, and called the person selfish for potentially endangering vulnerable people.
The man explained: "This is also a support worker who refuses to get the Pfizer vaccine or any of the Covid vaccines because she's 'worried about what it'll do'. And she hasn't had her flu vaccination updated with the booster in the last year."
@acav4114 accused disability support workers who refuse to be vaccinated of being "blase" and imported them to "think about it, instead of your own selfish self".
He continued: "And if you can't handle a jab in the arm with a vaccine cause of your conspiracy theory pot-smoking buddies, then don't work in healthcare just f*** off."
People on TikTok rushed to his defence, agreeing that the support worker's actions were "selfish".
One person wrote: "I'm angry for you. How selfish is she? Why does she think it's ok to put you at risk like that. I'm sorry she has potentially put you in harm's way."
Others encouraged him to report the person in question to her employer.
Another said: "Please please please make a formal complaint about it. If you are a support worker you have to think about everyone else in your care first."