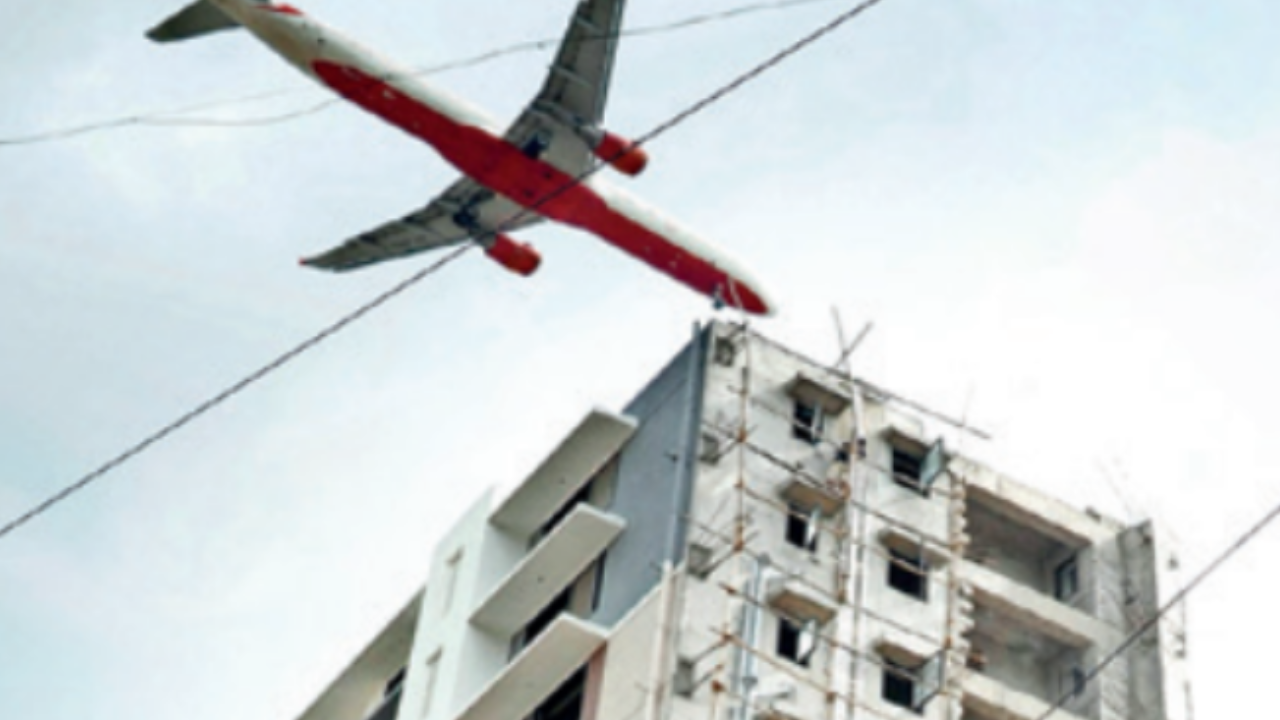 MUMBAI: The collector (suburbs) has told the Bombay high court that it is difficult to remove 15 of the 48 obstacles in the approach path to the runways of the airport that have been earmarked for demolition.
On July 29, a bench led by Chief Justice Dipankar Datta had directed the collector to present a roadmap and steps for demolition of the 48 obstacles, which are at Vile Parle (E), Kurla (W) Santacruz (W) and Ghatkopar (W) and include upper floors of residential buildings, structures including huts on hills and even a light on a hoarding on a foot-over bridge.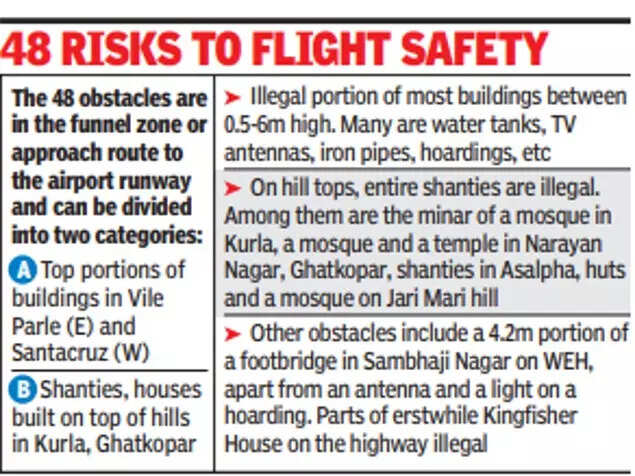 The presence of these obstacles could hinder safe take-off and landing of aircraft. The direction was passed on a 2019 PIL by advocate Yeshwanth Shenoy on the danger to aircraft from highrises near the airport.
In her compliance report of August 18, suburban collector Nidhi Chaudhari said a meeting of the stakeholders was held on August 4 over the demolition. On August 9, airport operator MIAL informed that 22 structures/obstacles have been removed. Eight will be removed in a month and "other 15 structures (without details) will be removed after passing of appropriate orders from DGCA".
Chaudhari said her office is facing difficulty in taking action against the 15 structures because of non-availability of details. One structure is described as "foot over bridge" but records show no notice was issued or hearing given to the authority controlling it before final demolition order was passed by the Directorate General of Civil Aviation (DGCA). The collector's office cannot remove the structure as name, address and details of person against whom the proceedings were carried out are not available with DGCA and Mumbai International Airport Limited.
There are no details of "exact nature and extent of obstruction" caused by six structures. In respect of seven other structures, there are no "appropriate details, except generic description such as house on hill, group of huts, building on hill, toilets etc".
These 48 obstacles were among 137 identified in a 2010-11 survey. After hearing the owners, the DGCA had passed final demolition orders for 63. Owners of nine filed appeals and six complied. The DGCA sent the remaining 48 obstacles to the collector for necessary action.