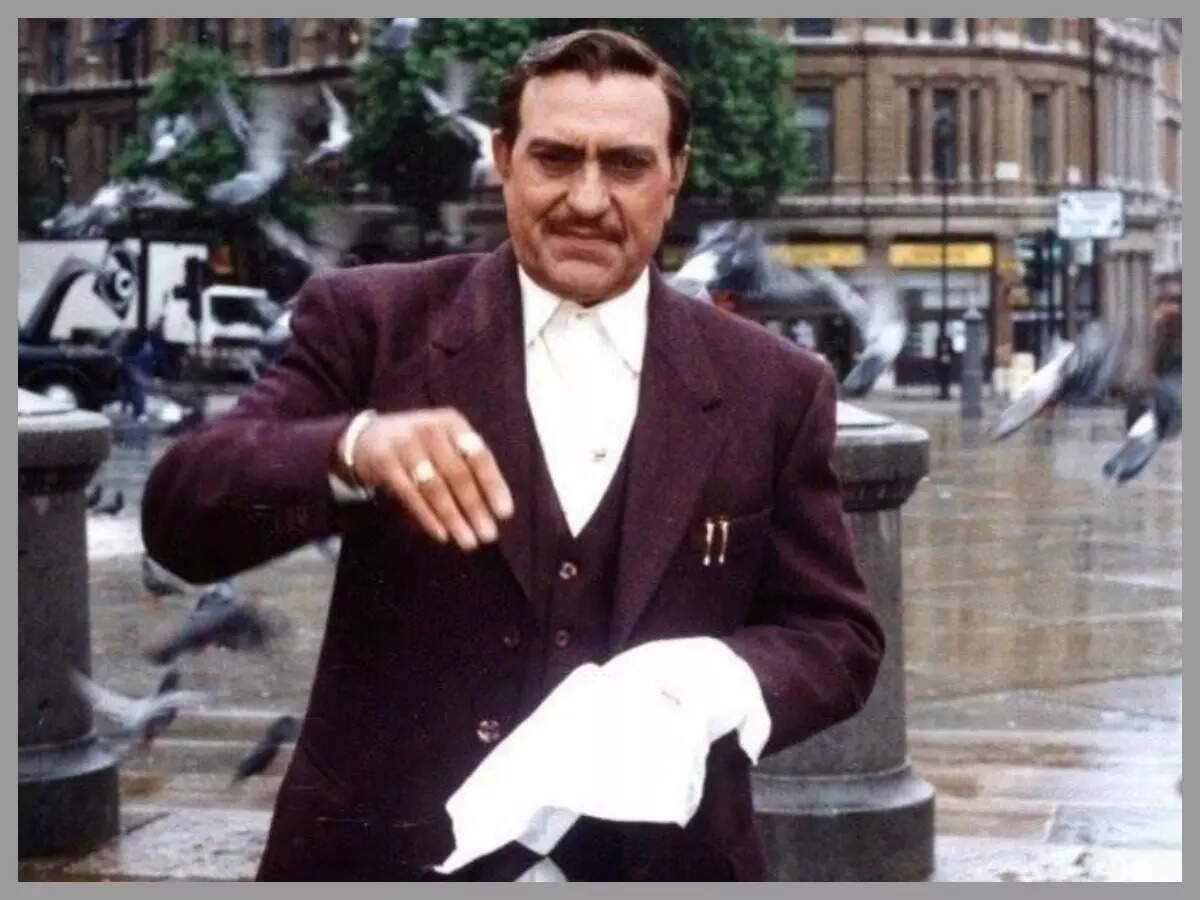 Aditya Chopra's 'Dilwale Dulhania Le Jayenge' is one of the iconic films we have in Bollywood. Even more than 27 years after it was released, the film continues to run at Mumbai's Maratha Mandir.
In the recent docu-series, 'The Romantics', a glimpse of the first draft of the first scene of the film was shown and it gave an idea about the backstory of Chaudhary Baldev Singh. Not only this, it also shows that this character, which was essayed to perfection by Amrish Puri, was different from what was seen in the film.
According to the first draft of DDLJ as seen in 'The Romantics', Amrish Puri wears a white dhoti and kurta along with a turban while he's feeding pigeons at London's Trafalgar Square. The dream sequence of him being in a field in Punjab starts immediately.
Then a commentary is played that explains his back story. Chaudhary Baldev Singh was originally a farmer in Punjab and he arrived in England after his farm was destroyed in floods. This is the time when his wife Lajjo (Farida Jalal) was pregnant with Simran (Kajol). Baldev Singh took this risk of shifting to another country at the recommendation of his cousin, who was already settled in London. Sadly, for Chaudhary Baldev Singh, the cousin cheated him and left him. With no other option, he opened a small grocery store and the script mentions that 'he refuses to socialize with anybody...Time has not changed him and he insists on wearing the same clothes he wore twenty years ago. He does not bother if other people look strangely at him'.
However, in the final cut, several changes were made with regards to Chaudhary Baldev Singh's character. Contrary to his desi image, he was shown to have adapted to the English way of living. His attire comprised a shirt, waistcoat and coat. Apart from this, the entire back story of floods and the cheating cousin was removed from the script.
The Punjab dream sequence starts after the character speaks about himself in a voiceover. What remained similar is his habit of feeding pigeons and the desire to head back to his home state, Punjab.
'Dilwale Dulhania Le Jayenge' starred Shah Rukh Khan and Kajol in lead roles.