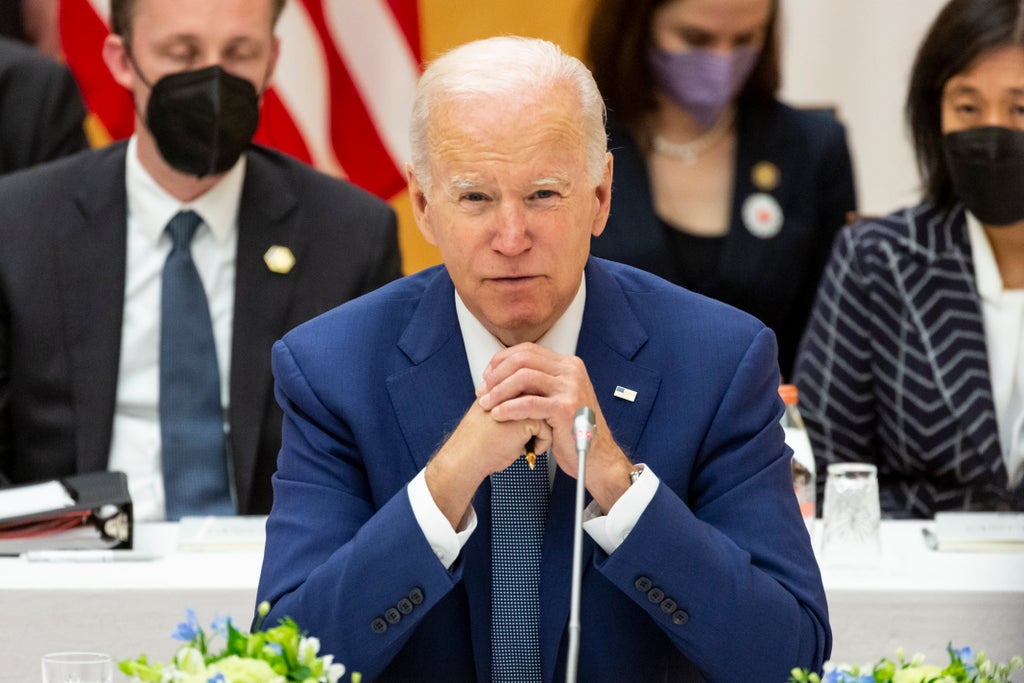 White House press secretary Karine Jean-Pierre said that President Joe Biden was briefed about the shooting in Uvalde, Texas that has left at least 14 students and one teacher dead.
"President Biden has been briefed on the horrific news of the elementary school shooting in Texas and will continue to be briefed regularly as information becomes available," she said in a statement. "His prayers are with the families impacted by this awful event, and he will speak this evening when he arrives back at the White House."
Mr Biden is on his way back to the United States from a trip to Asia.
Department of Homeland Security Secretary Alejandro Mayorkas was reportedly briefed on the shooting as well and the department said that US Customs and Border Protection responded to the scene to proviee support.
"DHS is actively coordinating with federal, state, and local partners, and will continue to provide the Department's full support," the department tweeted.
The Associated Press reported that the shooter who opened fire at Robb Elementary School in Uvalde, Texas is dead. Texas Governor Greg Abbott said that the shooter was 18-year-old Salvador Romas. Mr Abbott said that responding officers killed Mr Romas.
The Uvalde Consolidated Independent School District advised parents to pick up their children at normal times and that there would be no bus transportation.
Senator Ted Cruz said he was in close contact with local officials.
"We are in close contact with local officials, but the precise details are still unfolding," he said. "Thank you to heroic law enforcement & first responders for acting so swiftly."
Senator John Cornyn, a Republican, said that he would visit Uvalde as soon as possible.
"No parent, child, or teacher should ever have to wonder whether it's safe to go to school," he said in a statement. "This is an excruciatingly painful time for the tight-knit Uvalde community and for all Texans."
The shooting comes the same month that a racist gunman allegedly opened fire on a grocery store in Buffalo, New York, killing ten people.
The shooting also comes as the National Rifle Association will host its annual meeting in Houston. Mr Abbott, Mr Cruz and Mr Cornyn are all slated to speak there, as are former president Donald Trump and Texas Representative Dan Crenshaw.