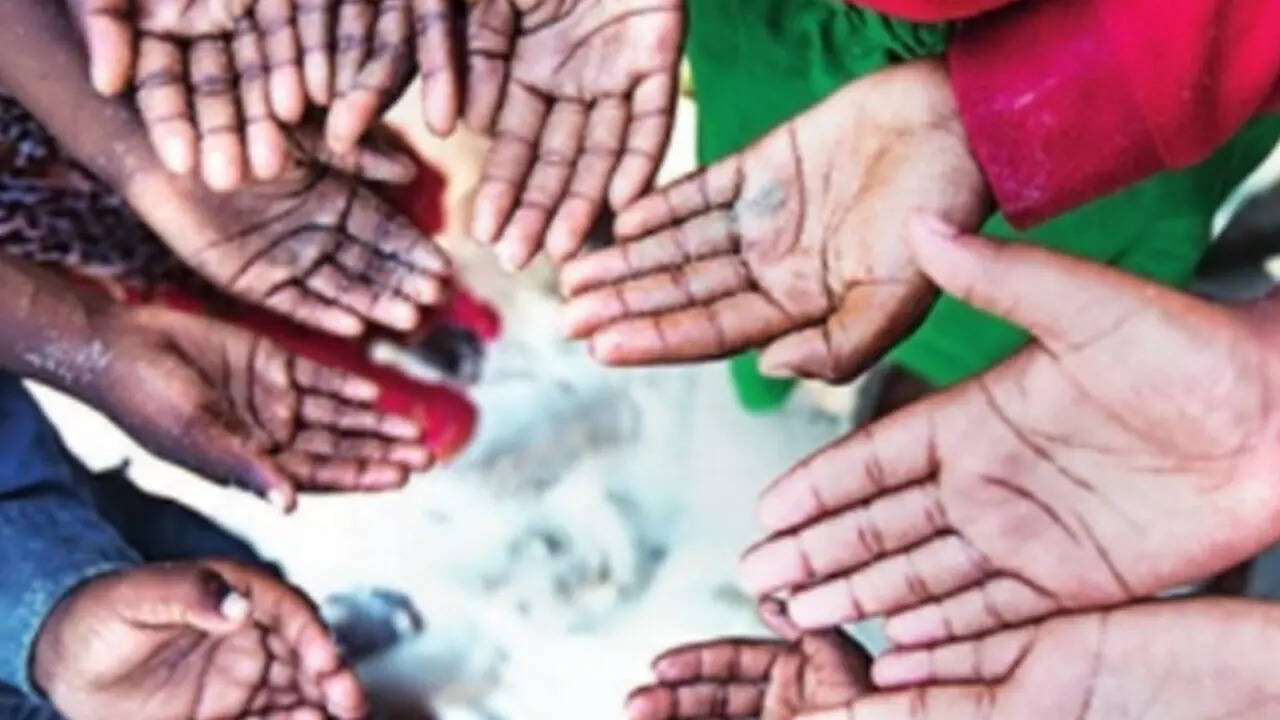 NEW DELHI: An operation conducted by Crime Branch of Delhi Police over the past two months, in which 119 children were rescued, has revealed why begging still persists in the city.
These include getting affected by Covid-19, families turning down requests for rehabilitation and getting addicted to earning easy money.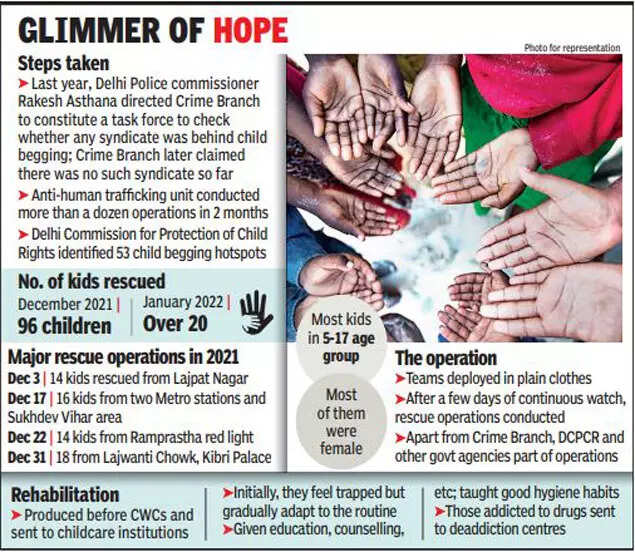 Joint commissioner (Crime) Dheeraj Kumar said 10 teams from the anti-human trafficking unit (AHTU) were deployed at 215 locations to check the activities of 492 beggars. "A list of beggars and their locations was provided by the social welfare department. Only six beggars on the list were found and none of them complained about being forced to beg," he added.
However, the teams kept an eye on more than hundred other child beggars. Later, they were rescued with the help of DCPCR and other stakeholders. "The children claimed they were begging willingly," said Kumar.
The AHTU teams were led by ACP Surender Gulia. Sharing his experience, head constable Naveen Pandey said several people lost their jobs during the pandemic and started begging along with their children. "Some families told me that they earned a few thousand working in a factory, but begging gave them Rs 500 per day and they didn't have to follow a fixed routine," he added.
The rescue operations were not easy as the families protested or became violent when children were taken for rehabilitation. "They thought the policemen were taking their children to jail. A few families said if their children were rehabilitated, then their source of income would reduce," said assistant sub-inspector Dilbagh Singh.
On Friday, several such children were produced before a child welfare committee (CWC). A 12-year-old boy said, "I like studying, but I have no money. Sometimes people abuse me and tell me to work somewhere instead of begging." Another boy said, "Once I asked my father to enrol me in a school. He replied that he didn't have money. He also refused to enrol me in a government school." The child is from a family of seven ragpickers.
A CWC member told TOI that most children and their families were agricultural labourers. "During the off-season, they came to the city to beg," added the member.
Varun Pathak, chairperson of CWC (IX), said, "While hearing several cases, I came to know that children started begging at a very early age. They think begging is the only option. It takes long counselling sessions for the child to start trusting counsellors and open up. The children are being sent to child care institutions to explore various things."
Another CWC chairperson said, "Primary schools were closed during the pandemic. As the children were not engaged properly to do something fruitful, they ended up on the streets. Also, many children couldn't afford online education, so took to begging."