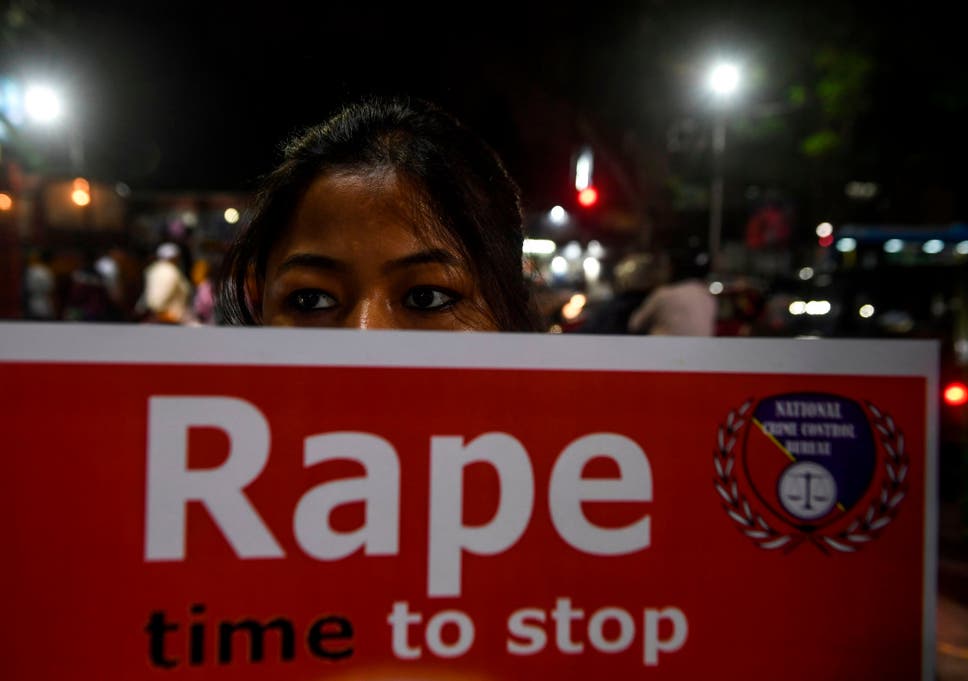 An Indian man has been arrested on suspicion of raping a five-year-old girl within the compound of the US embassy in Delhi.
Police said the girl was "lured" away on Saturday while playing outside the embassy quarters where she lives with her family. The girl's father works on the embassy's housekeeping staff, according to the Press Trust of India.
The 25-year-old suspect's parents were also members of embassy staff and their families knew each other, according to police. The suspect works as a driver, though not for the embassy itself.
The girl's family reported the incident on Sunday at the main police station for Chanakyapuri, the leafy embassy district to the west of the city centre. A medical exam confirmed the girl had been raped, police told PTI.
An investigator told the Hindustan Times that the girl appeared to have trusted her attacker on the basis that they were neighbours. "He noticed the girl playing outside her house. He lured her to his own house and raped her there," the unnamed senior police officer said.
If convicted, the suspect could face the death penalty under strict new sentencing guidelines brought in by the Modi administration in 2018. The amendment to the Prevention Of Child Sex Offences (Pocso) introduced capital punishment for anyone convicted of raping a child under 12.
The law was changed after a series of high-profile rape cases involving young victims, including an eight-year-old girl in Kashmir and a seven-year-old in Madhya Pradesh.
And there has been an international spotlight on the problem of rape in India since the brutal 2012 gang-rape and murder of a student on a bus in Delhi.
According to the government's figures for 2017, the latest data available, Indian police registered 33,658 in the year, the equivalent of almost one attack every 16 minutes. Police data for the same year suggested that 93 per cent of all incidents involve an attacker who is known to their victim. 
The US embassy is a sprawling, high-security campus spanning 28 acres in the Indian capital. It sits next to the British High Commission and the embassies of France, China, Switzerland and Australia, and is located just a few blocks south of the Indian president's official residence.
In a statement, the US embassy told India Today: "We were deeply disturbed by the alleged misconduct. We promptly took action when we were informed of the allegation, and brought this matter to the attention of the police. Of course, we are cooperating fully with them."