Deer dies after being attacked by dog in London park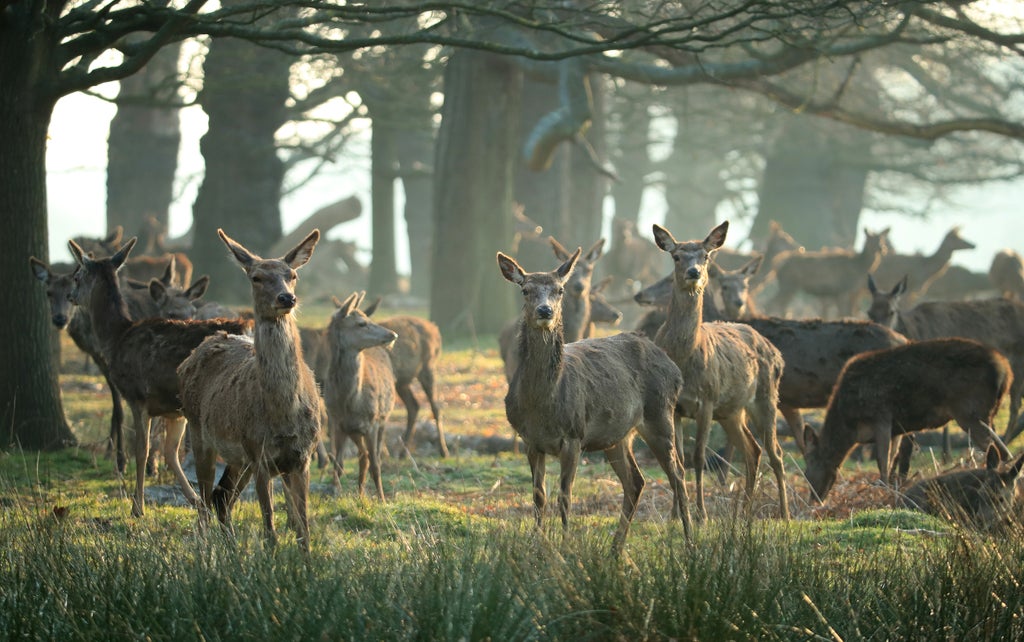 A deer has died in Richmond Park after being attacked by a dog on Tuesday evening, police said.
Officers said they were keen to locate the pet's owner after it was seen attacking a fallow deer at around 7.10pm near to the Leg of Mutton Pond.
The injured deer was later located by the park's gamekeeper, but was unable to move, and had to be put down, police confirmed.
The Met's Royal Parks Police unit tweeted that the dog was a Belgian/German Shepherd cross, weighing about 25kg.
It added that the animal had a lean body condition, short sandy coat and was wearing a black harness.
Around 300 red deer and 300 fallow deer are in the scenic park and authorities warn people to keep away from the animals, especially during birthing season which is between May and July.
The rules on the Royal Parks website stipulate that dogs must be kept on leads when near roadways or water.
It also says that it is the responsibility of owners to keep their dogs under control, and that the failure to do so is a criminal offence.
In January this year Franck Hiribarne, 44, from Kingston, was fined £600 after his Red Setter killed a deer in a sustained attack in Richmond Park.