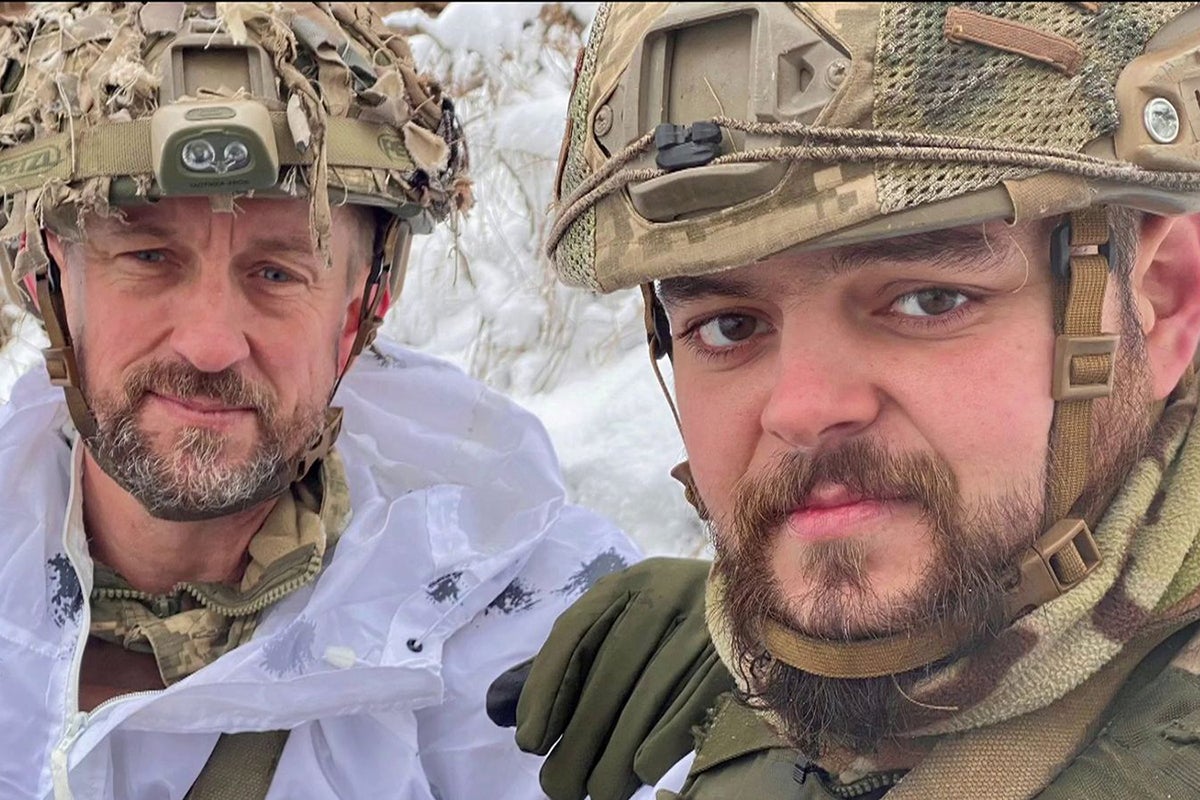 Death sentences handed down to British fighters by pro-Moscow seperatists should serve as a warning to "soldiers of fortune fighting for Ukraine", Russia has said.
Aiden Aslin, 28, and Shaun Pinner, 48, were found guilty of taking action towards violent seizure of power at a court in the self-proclaimed Donetsk People's Republic (DPR) last week.
A third man, Moroccan national Saaudun Brahim, was convicted alongside them.
Speaking on Wednesday, Russian foreign ministry spokesperson Maria Zakharova said their sentences would set a "clear example to other soldiers of fortune fighting for Ukraine".
The men were accused of being "mercenaries" after fighting with Ukrainian troops, a charge that carries the death penalty in the unrecognised territory.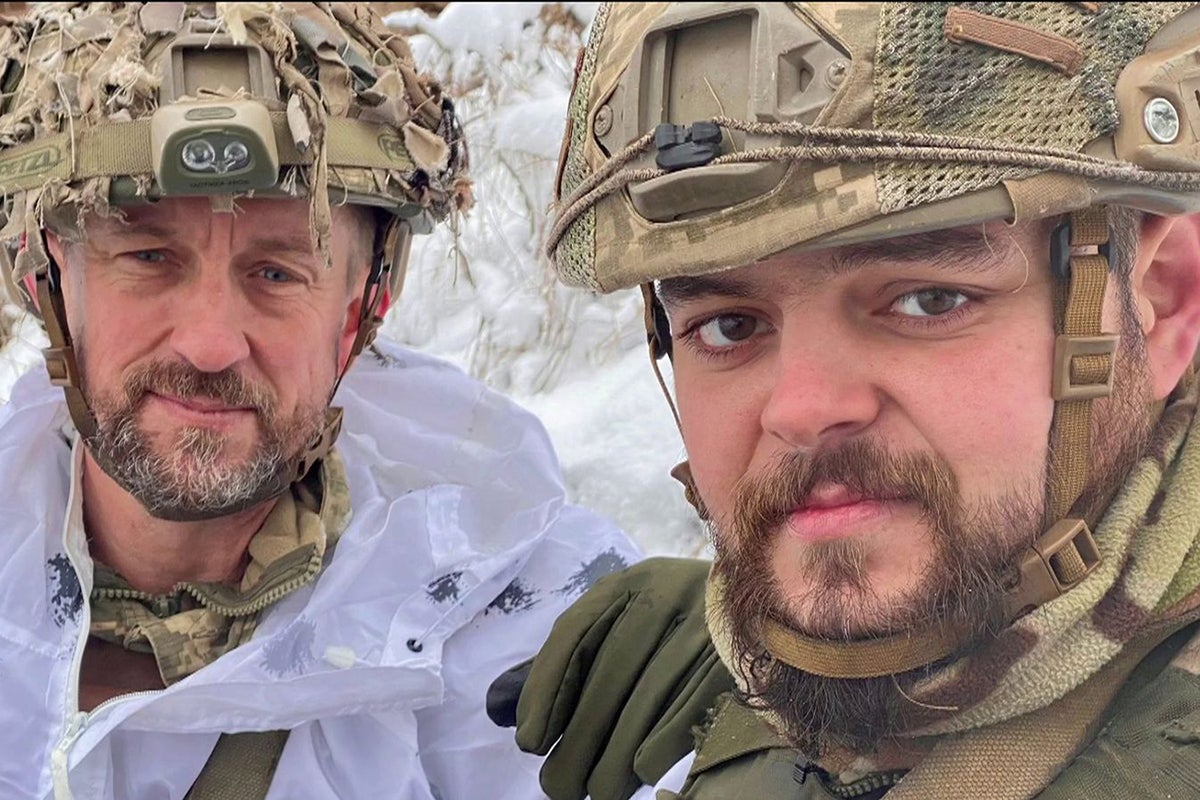 However, Western officials say the men should be treated as regular soldiers taken prisoner in war, and are thus entitled to protection under the Geneva Conventions.
Mr Aslin, originally from Nottinghamshire, and Mr Pinner, from Watford, are both residents of Ukraine and had been serving in the country's armed forces for several years prior to the Russian invasion, according to their families and lawyers.
Friends said Mr Brahim, a 21-year-old originally from Casablanca, was an aerospace technology student at a university in Kyiv who joined the Ukranian military last summer when he told them he wanted to "die as a hero".
The Moroccan fighter received Ukrainian nationality in 2020 after undergoing a year of military training, his father Tahar Saadoun told Reuters.
Separatist authorities say the three captured soldiers have a month to appeal their sentence. Kyiv has pledged to try to secure their release through a prisoner swap with Russia.
Meanwhile, Moscow has claimed Russia would be ready to consider a UK appeal over the fate Mr Aslin and Mr Pinner.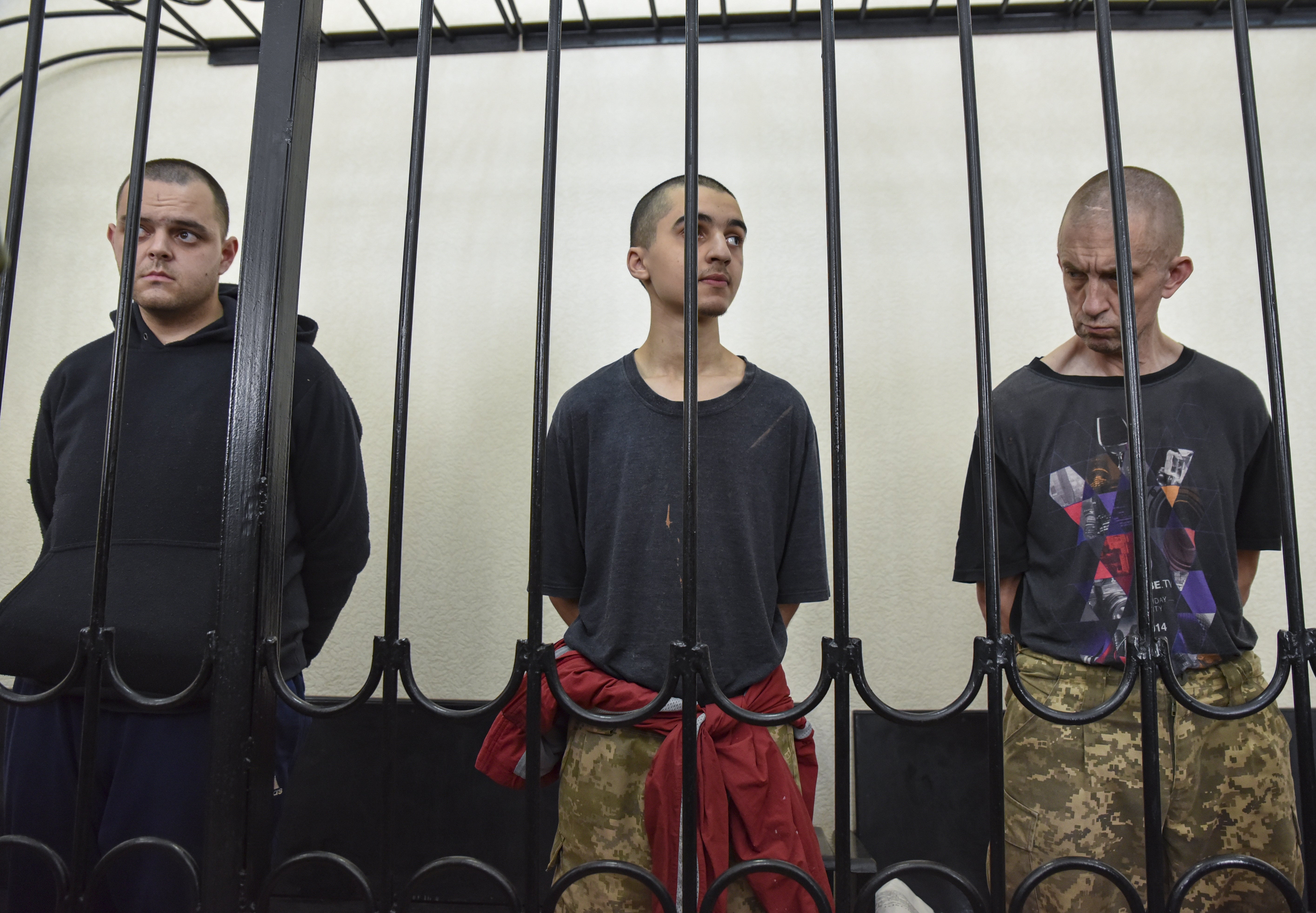 Kremlin spokesman Dmitry Peskov said neither Moscow nor the pro-Russian separatists in eastern Ukraine who passed the sentence had heard from London on the issue.
"You need to apply ... to the authorities of the country whose court passed the verdict, and that is not the Russian Federation," Peskov said.
"But, of course, everything will depend on appeals from London. And I am sure that the Russian side will be ready to listen."
The UK has described the proceedings as "a sham". Foreign secretary Liz Truss said on Tuesday that the best route to secure the men's release was "through the Ukrainians", but added that she would do "whatever it takes".