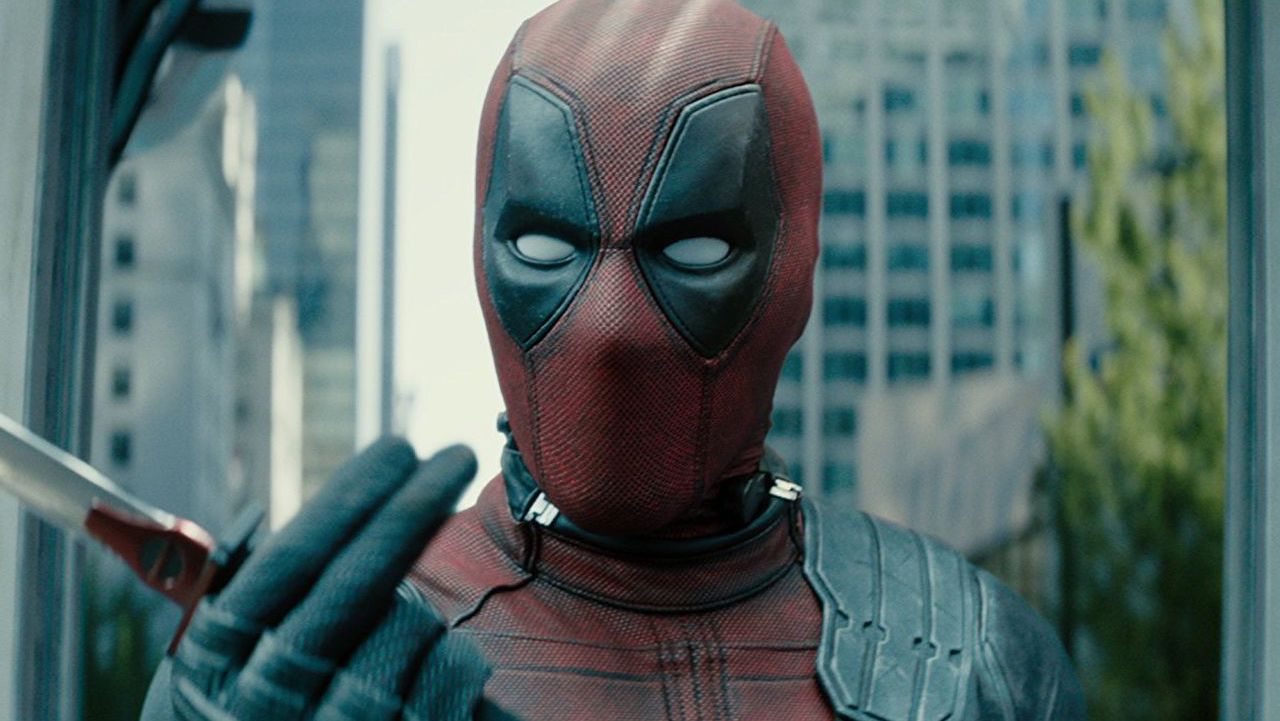 Very few people get as excited about new Deadpool projects – from the movies and comic books to potential video games – than Rob Liefeld, the character's creator. Talking about Deadpool and the anticipated sequel Deadpool 3 with Liefeld feels like injecting a can of Red Bull into a chamber of your heart, then holding on for dear life as the comics creator and super-passionate aficionada of pop culture and comic history whisks you away on a magical mystery tour through Marvel, DC, a little Lakers talk sprinkled in for good measure. Today's topic was Liefeld's return to Deadpool comics for a five-issue arc titled Deadpool: Badder Blood, a direct sequel to 2022's Deadpool: Bad Blood. But before we dug into his latest project, I had to ask Liefeld about a Tweet that had us on the edge of our seats. 
Which Tweet? This one:
Set photo incoming…May 23, 2023
I can tell you, from my own personal experience, that Liefeld's Tweet forced me to stay up two hours longer than I had anticipated that evening in case the first Set Photo from Deadpool 3 hit the Internet, as teased. After all, this third Deadpool movie already is bringing Hugh Jackman back as Wolverine, and recent rumors have multiple other member of the 20th Century Fox X-Men team possibly returning, like Halle Berry as Storm and James Marsden as Cyclops. 
But back to that promised set photo. It never arrived on social media. Not that night. Not the following day. And not by the time I hopped on the phone to talk Deadpool: Badder Blood with Rob Liefeld. So, I asked him what the hell happened? And he told me:
As a means of proving how much things have changed since Deadpool movies were being made over at 20th Century Fox, Rob Liefeld told a story about the Deadpool 2 poster that hangs in his family's living room. Apparently, Liefeld's wife stood in front of the poster recently and pointed out that the tagline for the sequel proclaimed, "From the studio that killed Wolverine." Liefeld quickly countered: 
That's what the Deadpool movies need to be, even when part of the Marvel Cinematic Universe. It's not Deadpool's job to fit in with the expanding story of the upcoming Marvel movies, several of which involve multiverses and possibly the rise of Kang the Conqueror. It's his job to branch out on his own, possibly even taking the piss out of the pompous seriousness of the MCU, as only Deadpool (and, by extension, Ryan Reynolds) can. Reynolds already has teased a few major changes to Wolverine for Deadpool 3. At the same time, familiar cast members are being brought back for the sequel, though no work on Josh Brolin or Zazie Beetz just yet. 
In the meantime, be sure to pick up the first issue of Rob Liefeld's five-issue Deadpool: Badder Blood, which opens with a crazy team-up between Wolverine and Cable, and brings back the formidable villain Thumper, who has deep personal connections to Wade Wilson. The series launches on June 7. Find more information on the books on Liefeld's official Website.