Day of upsets at SBA Open 6-Red snooker as big guns crash out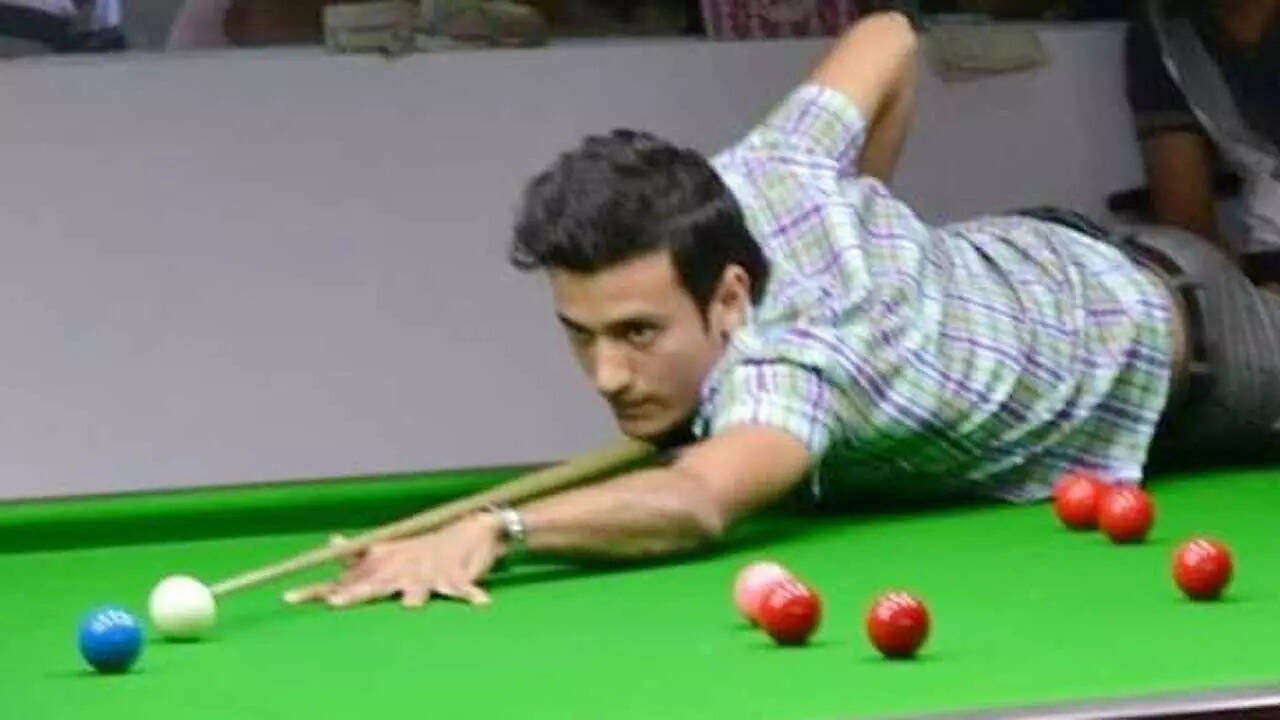 NEW DELHI: It was a day of upsets at the SBA Open 6-Red Snooker Championships here as some of the veterans of the game namely Sourav Kothari, Manan Chandra, Vijay Goel and Sundeep Gulati were surprised by the tenacity and indomitable attitude of their young and promising opponents who sizzled on the green baize with their superb cue play.
First up was former World Billiards champion and the biggest draw in the championship, Kothari, who shockingly lost to Shahbaz Khan 5-2 in an engrossing contest at the Megapool Academy in Dwarka. Kothari looked for ways to make a comeback but Khan was up for the challenge as he prevailed 23-38 48-31 26-45 46-32 51-09 43-19 34-31. Nitesh Madan then literally toyed away with the defense of much-fancied Manan Chandra and got the better of him 5-0 with a scoreline of 54-09 45-32 51-19 59-06 45-21.
Next up was the Delhi Billiards and Snooker Association (DBSA) president Goel, who waged a brilliant battle against a tenacious Faisal Khan before bowing out 5-3 in a tight contest. The scoreline read 23-43 10-45 54-09 34-17 29-12 34-21 42-10 35-14 in Khan's favour.
Later, Digvijay Kadian put an end to Gulati's campaign, prevailing over him 5-2 with an impressive scoreline of 45-31 34-19 43-16 02-69 39-21 23-41 43-21.
Speaking to the media, Goel expressed his happiness over the talent pool available in the cue sports and hoped to see some more upsets from Delhi players at the upcoming Senior Nationals in Bhopal, starting November 24. "It clearly is indicative of the fact the new generation of players are very serious about their game and are very disciplined. I am hopeful of seeing more upsets at the Nationals," said Goel.
DBSA secretary Ravi Tandon, on his part, added: "This tournament has proved to be an eye opener for someone like Gulati, Anuj Uppal and Shoaib Khan who all represent the Delhi state. They should work hard for the Nationals."
The Rs 1.5-lakh prize money tournament is being played in the memory of late cueist Amit Sharma, who had died after succumbing to Covid-19 in May this year.