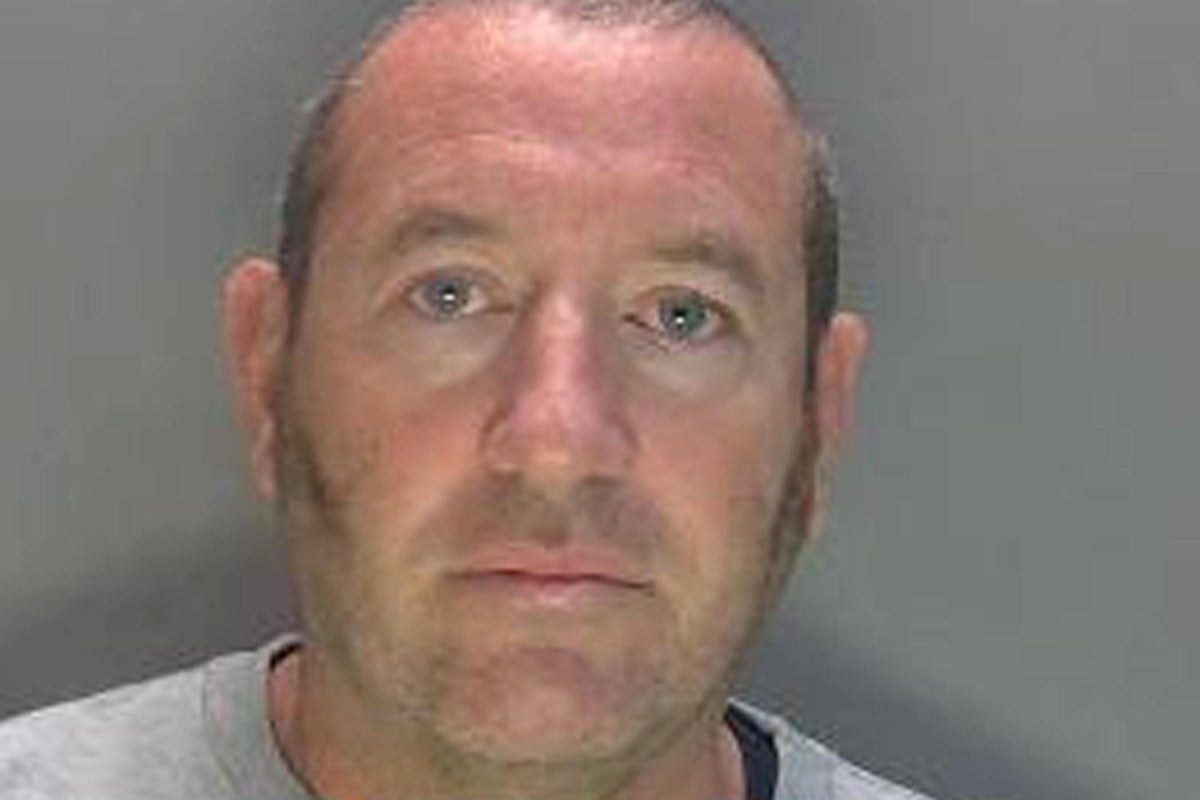 Metropolitan Police officer David Carrick is among the country's worst ever sex offenders.
He joins the ranks of the most notorious rapists to have faced justice in England and Wales after being handed 36 life sentences at Southwark Crown Court on Tuesday.
The 48-year-old pleaded guilty to 49 charges, but some are multiple-incident counts, meaning they relate to at least 85 separate offences, including at least 71 sexual offences and 48 rapes.
He will serve at least 30 years and 239 days from his sentencing date after Mrs Justice Cheema-Grubb compared his case to those of Joseph McCann and Reynhard Sinaga – Britain's most prolific rapist.
McCann, 37, was given 33 life sentences at the Old Bailey in 2019 for a string of sex attacks on 11 women and children – one aged 11 – during a 15-day cocaine and vodka-fuelled rampage.
Sinaga, 39, was handed a life sentence with a minimum 30-year term at Manchester Crown Court in 2020 after being convicted of more than 150 offences, including 136 counts of rape, committed against 48 men – although police have linked him to more than 190 potential victims.
Earlier this year, the Attorney General's Office referred the 30-year minimum jail terms handed to McCann and Sinaga to the Court of Appeal as "unduly lenient".
A panel of five judges refused to impose whole life sentences on the two men but increased their minimum sentences to 40 years.
Mrs Justice Cheema-Grubb said Carrick's case was of the "utmost gravity" but did not meet the "wholly exceptional circumstances" test to merit a while life sentence.
But she disagreed with defence barrister Alisdair Williamson KC, who said his client's offending did not reach the "extreme limits" found in the cases of McCann and Sinaga.
"Your offending was over 17 years and encompassed 12 victims," she told Carrick.
"Moreover, the singular element which elevates your offending as a brutal serial rapist into that company is the principal aggravating feature of the explicit or implicit use of your occupation to entice, reassure, or intimidate your victims."
Other notorious sex offenders include black cab rapist John Worboys, Night Stalker Delroy Grant, and paedophile Richard Huckle.
Worboys, 65, was jailed for life with a minimum term of six years at the Old Bailey in December 2019 after he admitted spiking the drinks of four women.
He was already behind bars at the time, having been locked up indefinitely for public protection with a minimum term of eight years in 2009, after he was found guilty of 19 sex offences against 12 women between 2006 and 2008.
But police believe the former male stripper committed offences against more than 100 women before he was caught.
Grant, 66, was warned he may die in prison when he was sentenced in 2011 after being told he must spend at least 27 years behind bars for burgling and raping vulnerable pensioners in a 17-year reign of terror.
The former minicab driver was found guilty of preying on 18 elderly women and men.
And Huckle, one of Britain's worst paedophiles, was handed 22 life sentences with a minimum term of 25 years in 2016, after he abused up to 200 Malaysian children, some as young as six months, before he was murdered in prison in 2019.