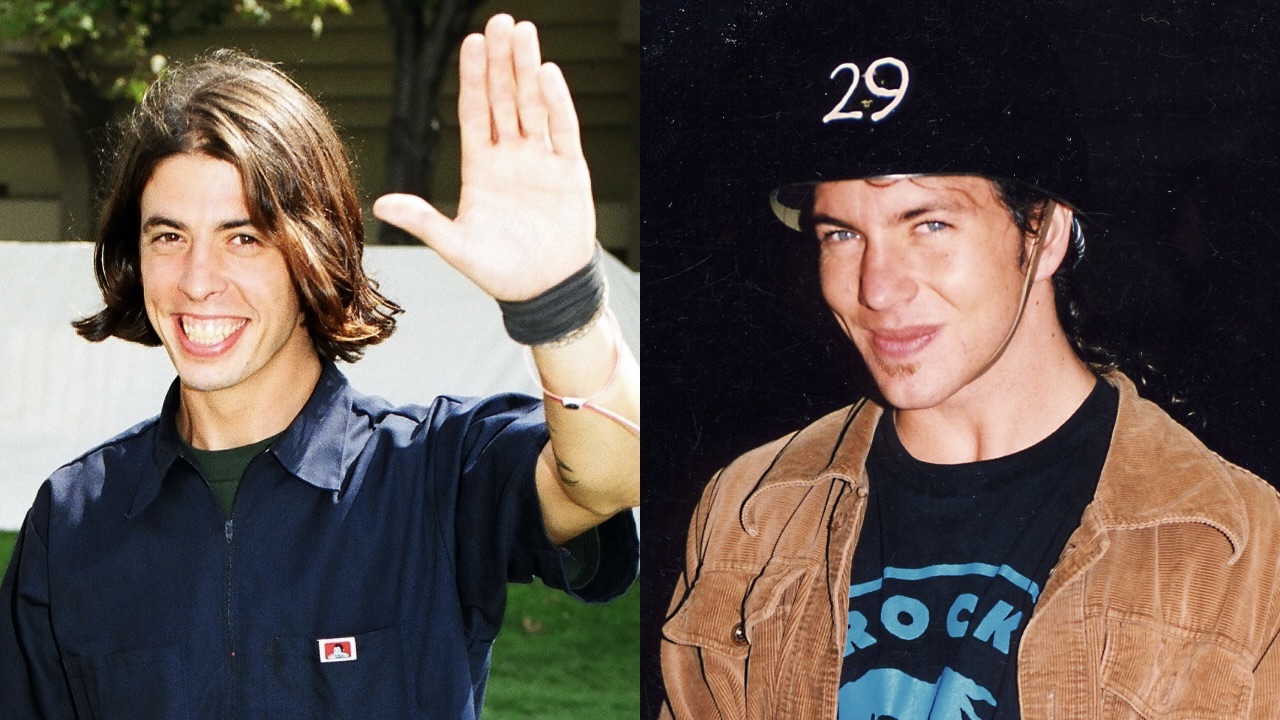 Dave Grohl has a lot of recurring dreams.

There's the one about the burning coffin on the hill which inspired the video for Shame Shame from Medicine At Midnight. There's one about "a house I've never been to", which he revealed in 2011 to US Weekly for their regular feature '25 Things You Don't Know About Me', fleshed out in more detail in a 2018 issue of GQ. There's one where he's back at school as a grown man, as told to The Atlantic.

As related to Classic Rock in 2021, there's one in which Nirvana are still a band. And, most poignantly, as told to NME in 2007, there's one in which Kurt Cobain is still alive, and has merely been hiding from him.

"It always feels totally real," Grohl admitted, "probably because I'm a very vivid dreamer... I'll end up asking him, 'God, where have you been?'"
But the one dream which might be hardest to unpack, is the one where a Speedo-wearing Eddie Vedder is sucking the Foo Fighters' frontman's finger. 
This particular dream - or possibly nightmare - Grohl shared with Details magazine in the summer of 1993. In an article about Nirvana titled Heaven Can Wait, their then-drummer laid the dream out in detail to writer Gavin Edwards. 
"My sister [Lisa] and I are at the zoo," Grohl began. "We see this guy painted silver, wearing a Speedo bathing suit, with a bathing cap on - all silver - and it's Eddie Vedder, trying to disguise himself. I walk up to him and say, 'Eddie, I know that's you.' He goes, 'Dave, how ya doin', man?' And then he takes my hand and puts my finger in his mouth, and he keeps talking while he's sucking on my finger…."

Grohl ended this mini-therapy session by quipping "Paging Dr. Freud!"
No, we have no idea either.