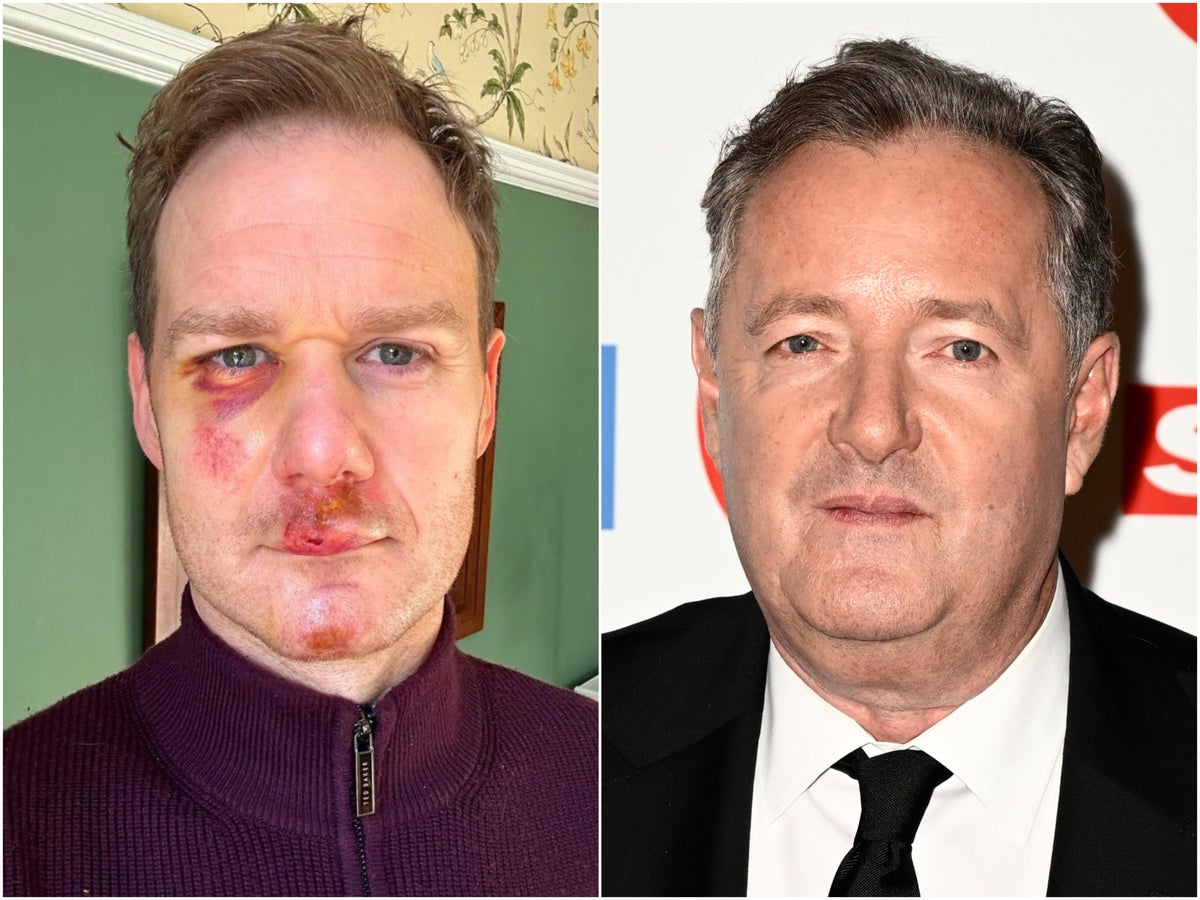 Dan Walker has branded Piers Morgan "bitter" and a "numptie" after the TalkTV presenter accused him of "milking" his recent bike crash.
In February, former BBC Breakfast host Walker shared a picture of his bloodied face to Instagram, explaining that he'd been hit by a car.
On Wednesday (1 March), Walker made his first public appearance since the accident at the RTS Television Journalism Awards, where he joked he was "up to my eyeballs" on painkillers.
He then proceeded to make a dig at Morgan – his long-standing rival – over his 2021 departure from Good Morning Britain.
Morgan didn't take kindly to the comments, tweeting on Thursday (2 March): "If I were Dan Walker, and I'd been kicked off Match of the Day & BBC Breakfast, then washed up on Channel 5 daytime, and only got press these days by falling off a bike, getting a few grazes, and milking it like I'd survived a terror attack, I'd be this bitter too."
"What a laugh," Walker replied. "Interesting idea of taking a lesson on bitterness from a fella who has written article after article attacking a woman who had one drink with him and thought he was a numptie."
Morgan has made repeated mention of the time he and Markle went for a drink in 2016 on the night before she met Prince Harry, with Morgan claiming Markle "ghosted" her after the interaction.
Walker sarcastically signed off his tweet: "We missed you last night. You should have come."
In his speech at the event, hosted by the Royal Television Society, Walker referenced Morgan's on-air argument with GMB weather presenter Alex Beresford in September 2021 about his ongoing criticism of Markle.
Morgan left GMB following a backlash to the incident, moving to the newly formed channel TalkTV.
Joking about being dosed up on painkillers, Walker said that he'd "lost all my inhibitions", adding: "To give you an idea of my mental state, let me put it this way: if a weather presenter were to question me in any way, shape, or form, I'm liable to storm off stage in an enormous huff.
"I might even go as far as to start a new TV channel based entirely on my ego, which no-one will watch," he continued.