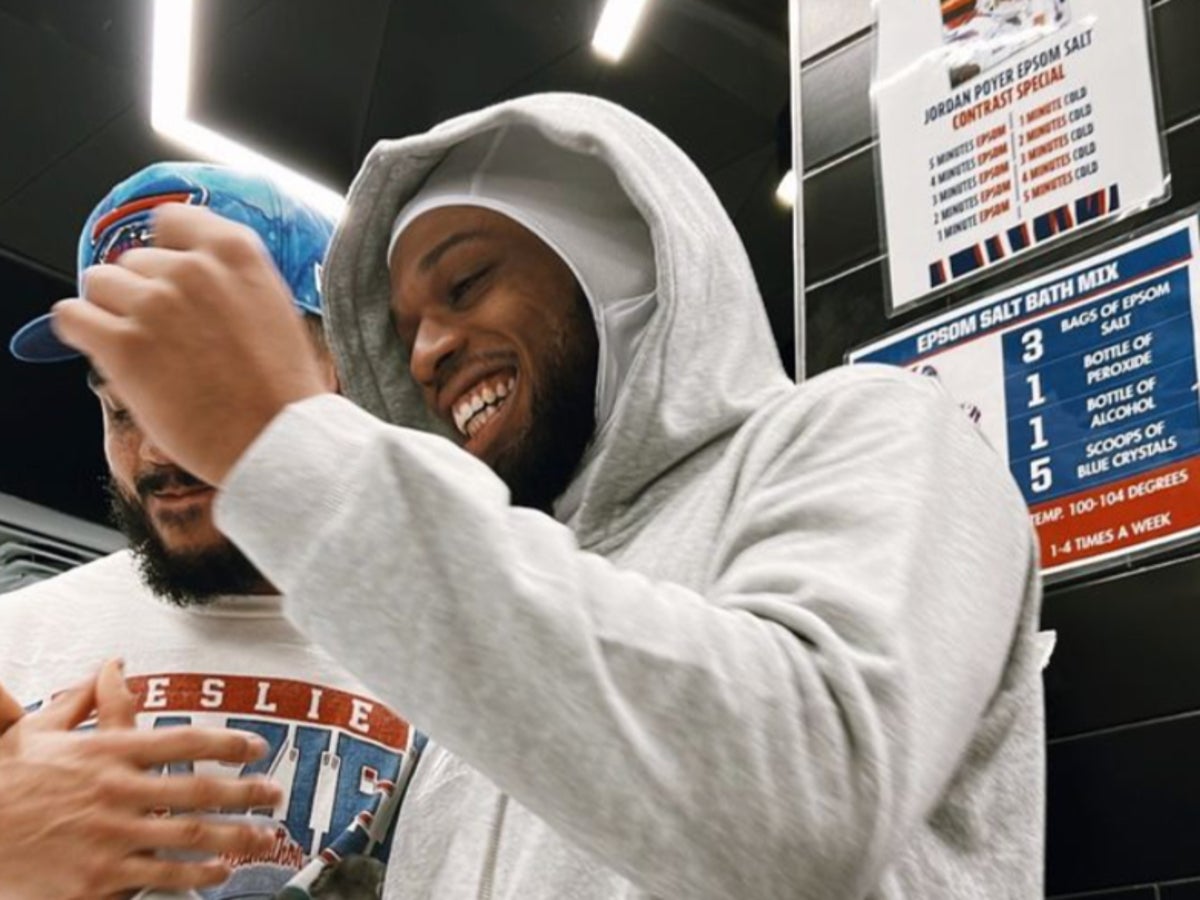 Damar Hamlin has visited his teammates at the facility of the Buffalo Bills for the first time since he left the hospital following his cardiac arrest against the Cincinnati Bengals.
Buffalo Bills linebacker Matthew Milano posted an image on his Instagram story of Mr Hamlin greeting a teammate.
Mr Hamlin was allowed to leave the hospital on Wednesday after the on-field incident two weeks ago.
The Bills safety was discharged from hospital to "continue his rehabilitation at home" just nine days after suffering a cardiac arrest on the field.
His heart stopped nine minutes into a game with the Cincinnati Bengals after he collided with wide receiver Tee Higgins.
He was resuscitated on the field and was initially treated at the University of Cincinnati Medical Center before being moved back to Buffalo earlier this week and continuing treatment at Buffalo General Medical Center/Gates Vascular Institute in the state of New York.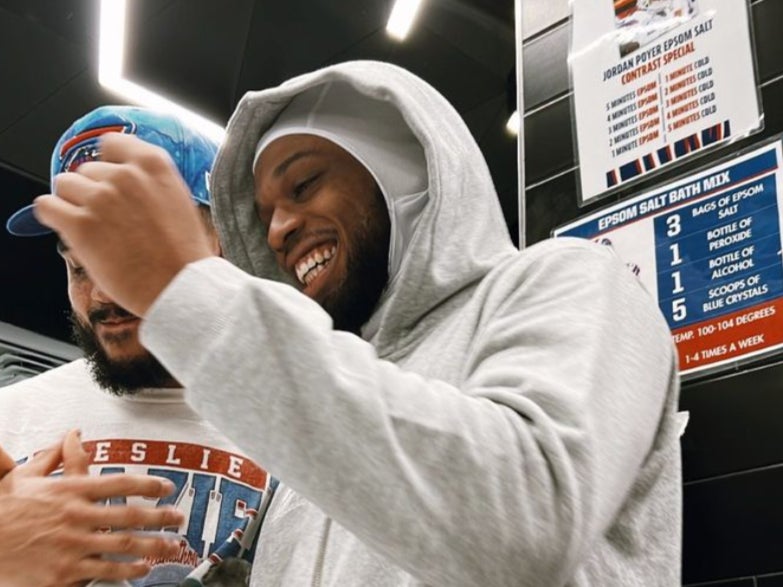 On Wednesday, the Bills released a statement confirming that the 24-year-old was being released from hospital and heading home.
"Damar Hamlin has been discharged from Buffalo General Medical Center/Gates Vascular Institute, a Kaleida Helath facility in Buffalo, NY," read the statement.
"Hamlin was admitted on Monday and went through a comprehensive medical evaluation as well as a series of cardiac, neurological and vascular testing on Tuesday.
Jamie Nadler, MD, critical care physician and Chief Quality Officer at Kaleida Health, and the care team lead for Mr Hamlin said, "we have completed a series of tests and evaluations, and in consultation with the team physicians, we are confident that Damar can be safely discharged to continue his rehabilitation at home and with the Bills."
On Sunday, six days after the incident, Mr Hamlin shared an image on social media from his hospital bed in Cincinnati. He was sitting up, making a heart sign with his hands to show his appreciation for the outpouring of support following his collapse.
In the photo, Mr Hamlin wore a hat with the number three on it as well as a T-shirt with the message "love for Damar". He also tweeted several times during the Bills' 35-22 victory against the New England Patriots that day.
"It's GameDay & There's Nothing I Want More Than To Be Running Out That Tunnel With My Brothers," he said.
Several NFL teams honoured the safety on Sunday as players, coaches, and fans wore T-shirts and jersey patches, and held signs with his name and the number three.
Mr Hamlin plans to support young people through education and sports with the $8.6 million in GoFundMe donations that unexpectedly poured into his toy drive fundraiser after his cardiac arrest.
He will also use proceeds from the sale of new t-shirts, emblazoned with "Did We Win?" - the first question he asked doctors after coming round in the hospital - along with his hands in the shape of a heart, to raise money for the trauma centre in Cincinnati that treated him.
The 24-year-old has teamed with The Giving Back Fund, a nonprofit that helps athletes and celebrities manage their charitable giving, to host the "The Chasing M's Foundation" Charitable Fund. GoFundMe representatives told the Associated Press the crowdfunding platform will soon transfer the donations that have come in since Mr Hamlin's injury on January 2 to the new fund. Chasing M's is Mr Hamlin's apparel company.