Culture shock a mental health challenge for some Hong Kong migrants in Britain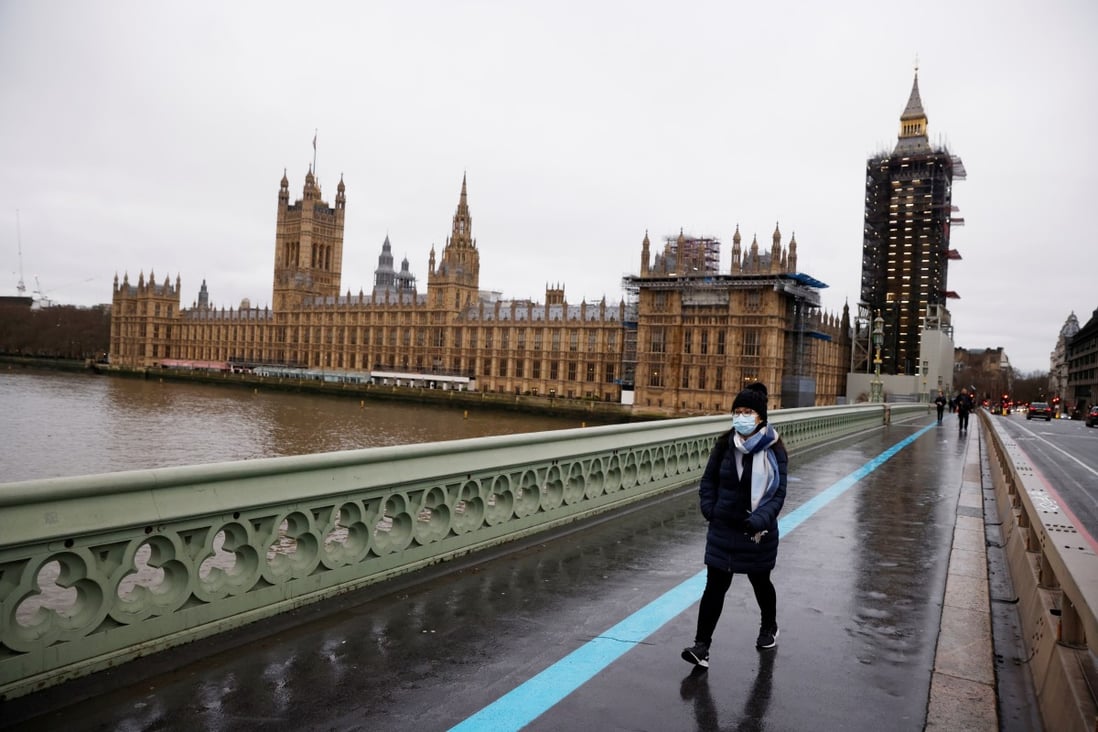 Henry* arrived at London's Heathrow airport on a cold winter's morning in January to claim asylum, expecting everything to go smoothly as the British government was aware of the political situation in Hong Kong.
Instead, immigration staff detained the 24-year-old Hongkonger for 48 hours to verify his claims, and warned that he could be sent back.
He had fled Hong Kong fearing he would be charged with taking part in the 2019 anti-government protests and holding up a banner calling for the city's independence during a protest on July 1 last year, the day after Beijing imposed a sweeping national security law.
He agonised over leaving his mother, and told her he was going to Taiwan to continue his studies.
He recalls crying in the detention room, feeling confused and disappointed. After his release, he moved in with a friend, her husband and two young sons, Hongkongers who immigrated under the British National (Overseas) visa scheme.
Traumatised by his immigration experience and memories of the protests, he was miserable for weeks. He had trouble sleeping and stayed indoors most of the time. Sometimes, tears rolled down his cheeks as he sat with his friend's children on the sofa.
"I was really, really depressed," he says.
With the help of the Hackney Chinese Community Services, he was referred to an organisation with a Cantonese-speaking counsellor and received six free sessions.
Henry is not alone. New arrivals from Hong Kong face a host of issues, from post-traumatic stress disorder (PTSD) to isolation and even marriage problems, organisations and counsellors helping them say.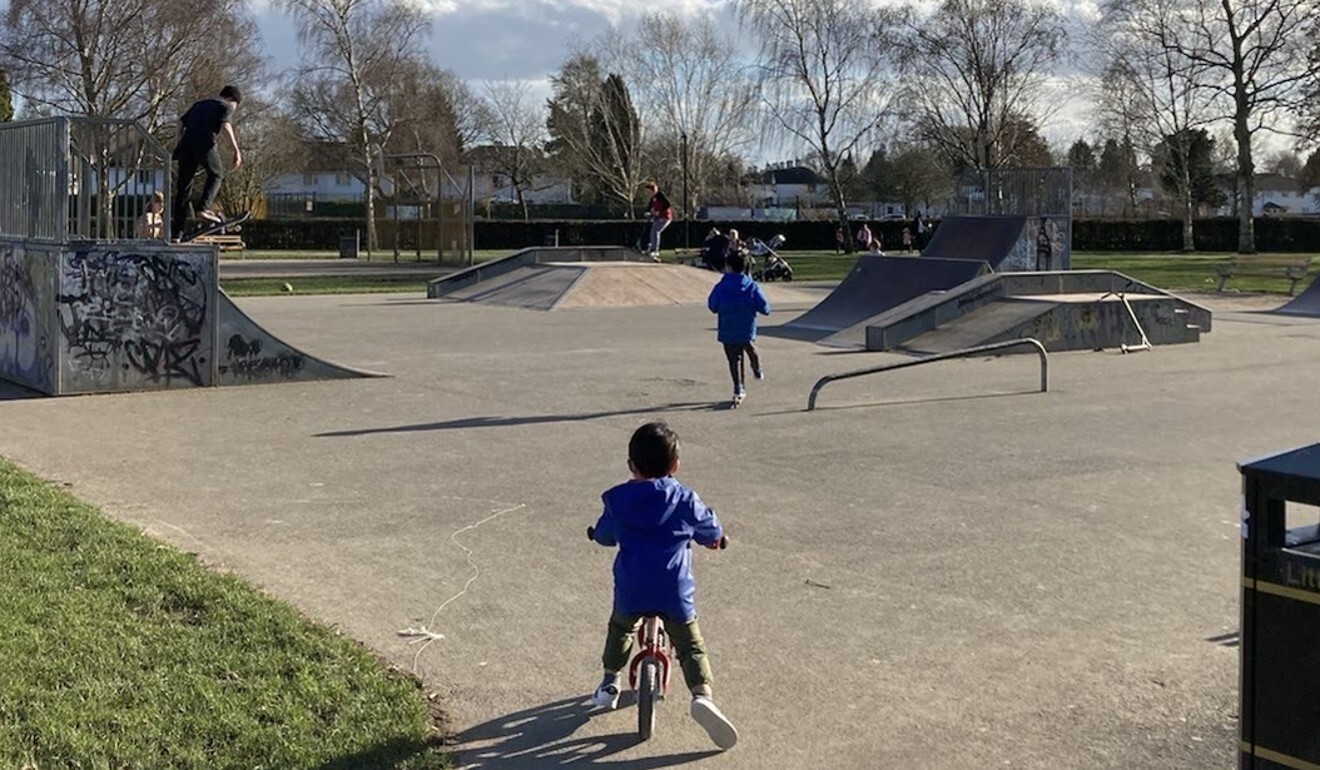 Having to deal with homesickness, language and cultural barriers, anxiety over their future in a new country and the loss of friends and family in their familiar surroundings in Hong Kong are among the reasons Hongkongers in Britain seek help.
Between January 31 and the end of June, about 64,900 Hongkongers applied to live in Britain under the BN(O) scheme, and 47,300 applications have been approved, according to official figures.
The British government came up with the immigration scheme in response to the national security law imposed on Hong Kong by Beijing last year. Successful applicants and their dependents are allowed to live, work and study in Britain for up to five years, and apply for citizenship after six years.
Britain has also received 121 applications for asylum since July last year, including 35 in the first three months of this year. They include five Hongkongers aged under 18.
Only three asylum seekers have been successful in the past two years. Seven were turned down, 20 withdrew their applications and the rest are pending.
'I still have nightmares'
Kenny, a 20-year-old student facing multiple charges relating to the 2019 anti-government protests, fled Hong Kong weeks after the national security law was introduced.
She applied for asylum last November and while her bid is pending, she has begun attending university in London, sharing a flat with three others from Hong Kong.
She recalls feeling lost, confused and anxious when she first arrived. She feared being arrested and would wake her flatmates with her screams from nightmares every night. More than a year later, she says, the nightmares have not stopped.
"I've felt quite pressured, trying to figure out what I am going to do and also trying to take care of myself," says Kenny, who adds that she is estranged from her family in mainland China.
She has a student loan for her studies and gets by with her savings.
A frontline protester in 2019, she recalls crying for hours after learning that one of her friends had been arrested in Hong Kong under the national security law.
She did not seek professional help, but speaks to two friends twice a week, reads the Bible and attends church.
"I do not dig into my emotions too deeply, because it does not help. I know I am upset, but I cannot change anything and I cannot go back," she says.
When homesickness threatens to overwhelm her, she goes online and spends hours looking at satellite views of her old neighbourhood, school, favourite restaurant and mountain in Hong Kong.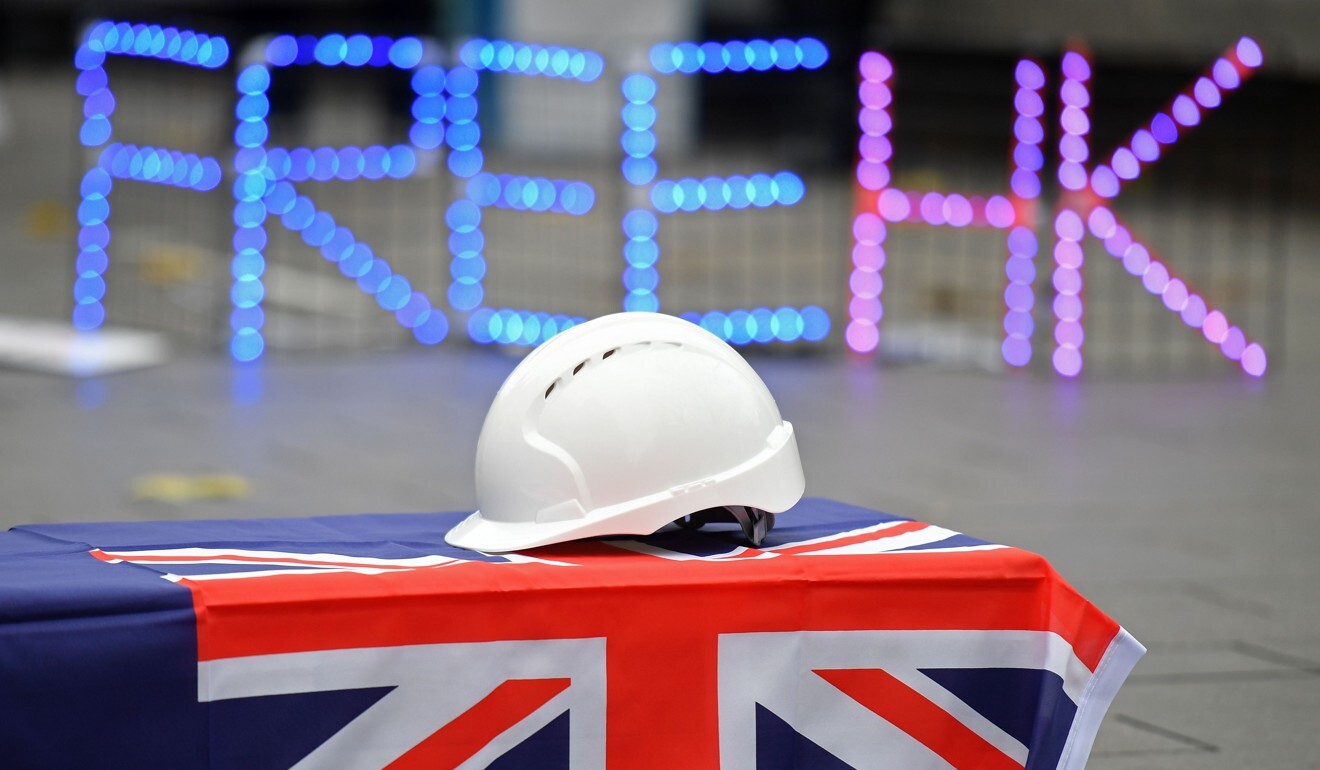 A group of volunteer psychologists and counsellors, all bilingual in English and Cantonese, came together last year to help Hongkongers with free mental health support.
A psychologist, who asked to remain anonymous, tells the Post the new arrivals' common difficulties included adjustment issues and stress relating to their immigration status, accommodation and a lack of resources, and feeling the loss of home, family and friends.
Some felt isolated, depressed or anxious, PTSD related to ongoing or recent traumatic incidents, and some even had thoughts of suicide.
Older immigrants feel lost, isolated
Fred Wong, a coordinator for the Hong Kong Assistance and Resettlement Community (HKARC), which has been helping around 80 families and newly arrived Hongkongers, said older people felt particularly lost in Britain.
In Hong Kong, the elderly folk had their friends and familiar routines, and losing all that could be a source of resentment for those brought to Britain by their children.
"Now they have lost their group of friends, they cannot speak English, they cannot go to the dim sum place they have been going to every day. It is incredibly sad, but they know it is a sacrifice they made for the whole family," Wong says.
Among those helping new arrivals is Nicole Hui, 25, who has lived in London for eight years and is trained in psychology.
She offers a listening ear over the phone, and has been in touch with 12 people from Hong Kong so far, ranging from teenagers to those in their 50s.
Four who were frontline protesters described having mood swings and nightmares.
"Some of them are quite young and obviously when they arrive in Britain, they do not have friends or support bubbles. Most of the youngsters feel lonely and experience social isolation," she says.
She has also seen stressed older couples, including some who decided to divorce since arriving.
She says some couples who were used to Hong Kong's fast pace of life, spending a lot of time outside the home, found it hard to adjust to spending more time at home in Britain.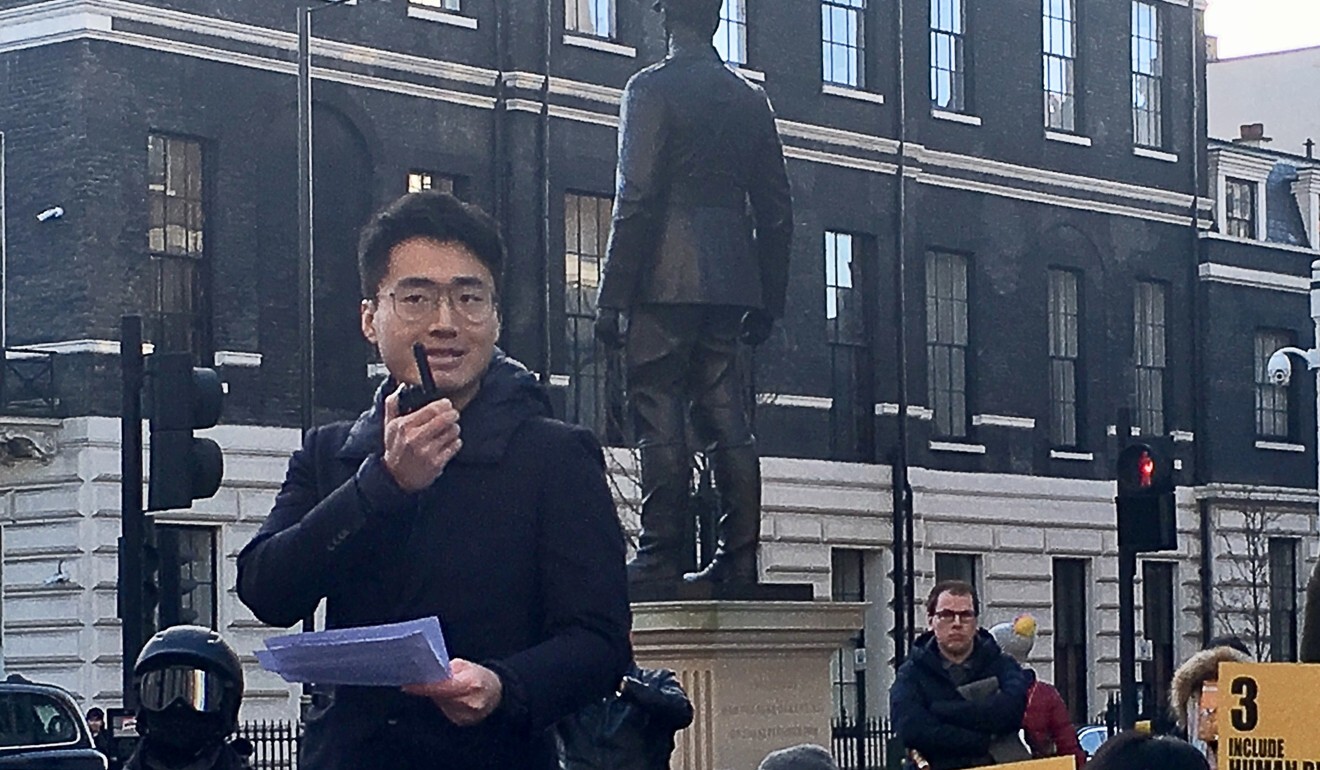 Hui is a volunteer with Hongkongers in Britain, a group founded by Simon Cheng Man-kit, who was granted political asylum last year. A former employee of the British consulate in Hong Kong, he was detained by mainland Chinese authorities at the height of the social unrest in 2019 and fled soon after he was released.
Cheng, 30, believes mental health is one of the top priorities that needs to be addressed among the new arrivals from Hong Kong.
"It doesn't matter if they were on the front line [of protests], after they come to Britain they experience difficulties such as culture shock, the language barrier, loneliness and a deep sense of uncertainty," he says.
Since June, six volunteers in his group with training in psychology have helped around 17 people, and 25 more are scheduled for coming conversations. Anyone who displayed serious symptoms, Cheng says they have escalated to the National Health Service, a public body responsible for health care in Britain.
In April, the British government started a £43 million (US$59 million) integration programme to help new arrivals from Hong Kong with housing, jobs and educational support. Community groups can also apply to use a £2.6 million fund for programmes to support Hong Kong immigrants under the BN(O) scheme.
Cheng hopes to get funding for five part-time staff at his mental health support team and to set up a Cantonese helpline. While the government funding is for BN(O) visa holders, he is also raising funds to help asylum seekers.
Asylum seeker Henry says being able to speak to a counsellor in Cantonese helped him express himself properly, and it helped that she was familiar with the Hong Kong situation too.
"She was really gentle and cared about my emotions," he recalls.
After eight months in Britain, he was granted humanitarian protection status, which allows him to remain in the country for five years, with permission to work and study and have access to the national health service and benefits.
He can travel to destinations that recognise his immigration status and refugee travel document, but is not allowed to return to Hong Kong.
Henry left Britain for Taiwan this month to complete his university studies, which will take three years. He says he wanted to be nearer his mother.
"I know my mother won't visit Britain. She thought I was in Taiwan the whole time. Now I am in Taiwan," he says.
Language is a major barrier for Hongkongers seeking help from British psychologists. Under the British medical system, those who want to see a psychologist must first get a referral to a mental health clinic from their general practitioner.
Jabez Lam, in his 60s, manager of Hackney Chinese Community Services, says some people have found that the National Health Service lacks cultural sensitivity towards people from East Asia and Southeast Asia.
His organisation is leading a consortium applying for funding to provide mental health support for Hongkongers who have arrived under the BN(O) scheme.
He knows of at least 10 Hong Kong psychologists in Britain who are trying to work there. They need to have their qualifications checked before they can be registered to practise in Britain.
If they succeed, they will be able to help Hongkongers as well as others from the East Asian and Southeast Asian communities, and help destigmatise mental health issues in the community.
"It will be a win-win position," Lam says.
*Names changed at interviewees' request.