Covid UK news – live: Chris Whitty says vaccines for 12-15-year-olds 'will reduce education disruption'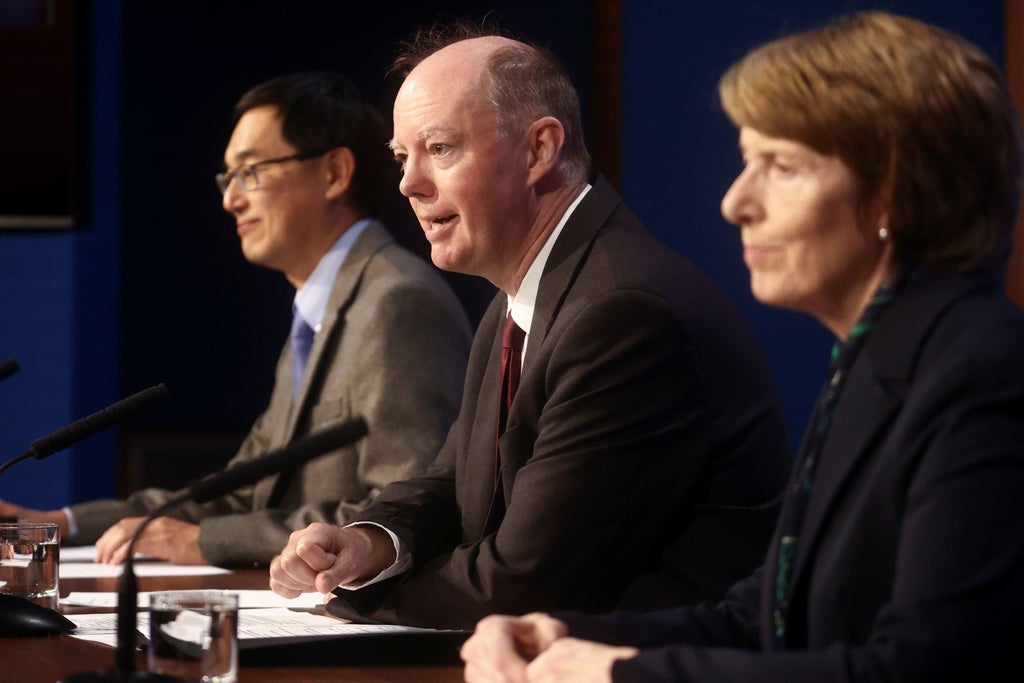 Sajid Javid 'not anticipating any more lockdowns' this winter
Disruption to schooling is likely to be significantly reduced if enough 12 to 15-year-olds are vaccinated against coronavirus, Professor Chris Whitty has said while announcing the recommendation of the UK's Chief Medical Officers (CMOs) that healthy children in this age group are offered first doses of the Pfizer-BioNTech vaccine.
England's CMO said at a press conference that he is "confident" that vaccination will reduce disruption to education as fewer children will become infected with the virus, but stressed that other Covid-19 measures should remain in place in schools as jabs will not "eliminate" the issue.
"We are confident about reducing disruption; we are also confident this will not eliminate disruption," Professor Whitty said. "Because it reduces the chance a child will get Covid — probably by about 50, 55 per cent — and it will reduce the chances that a child that gets Covid will then pass it on, we expect it will reduce the number of outbreaks in schools."
Elsewhere during the press conference, Professor Whitty said that it had been a "difficult" decision for the CMOs to recommend vaccination for 12 to 15-year-olds as the ratio of risks to benefits is "closer" than it is in older people. However, he said that they were presented with "powerful" evidence by health and education leaders that Covid-19 has had an "extraordinary" impact on children and that this informed the CMOs' decision to make their recommendation.