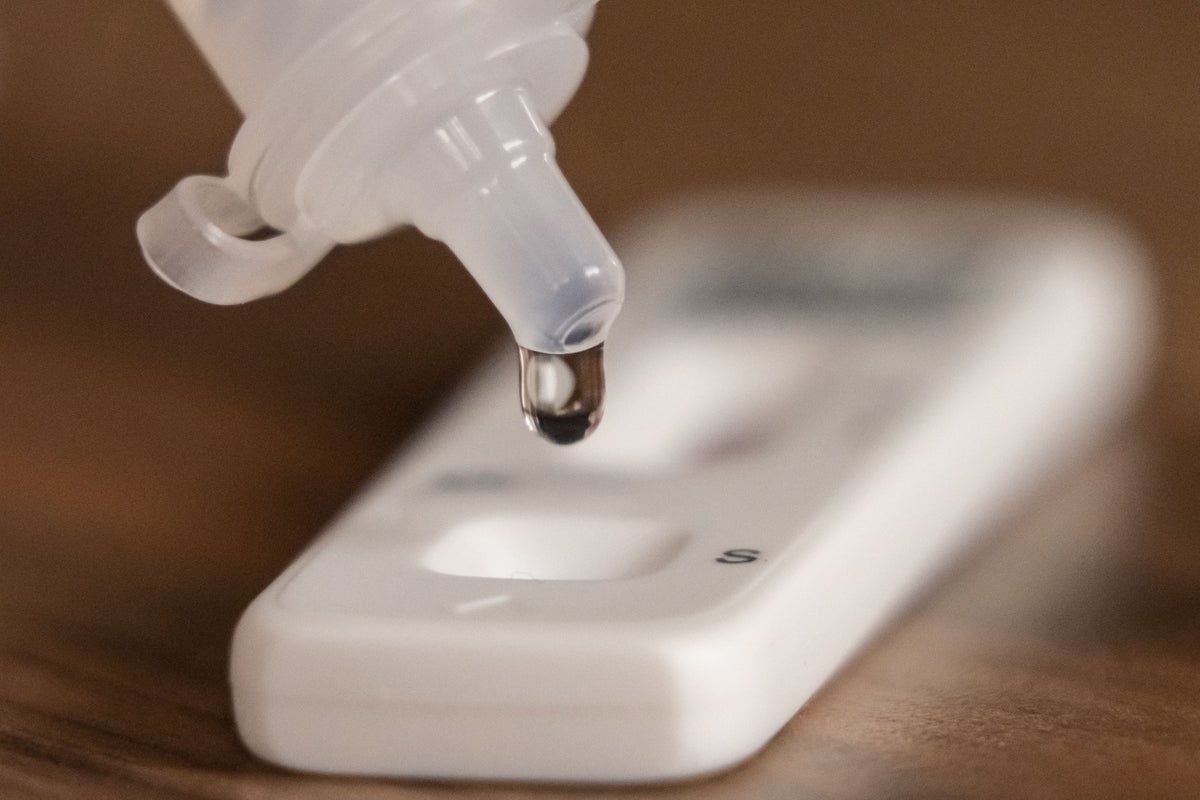 Covid-19 hospital admissions in England are running at their highest rate for three months, in the latest sign the virus could be becoming more prevalent – though the figures remain well below levels seen earlier this year.
Admissions stood at 3.4 per 100,000 people in the week to August 27, unchanged from the previous seven days and the highest since mid-May, according to the UK Health Security Agency (UKHSA).
Rates are highest among people aged 85 and over, at 34.2 per 100,000, and 75 to 84-year-olds, at 17.7.
It is too soon to know whether the recent rise in admissions is linked to the latest Omicron variant of the virus, BA.2.86, which was first identified in the UK on August 18.
Other factors, such as more social mixing in homes or among crowds at large indoor venues, may have contributed to the increase.
The BA.2.86 strain has not yet been classed a variant of concern, but is believed to have a high number of mutations and has appeared in several countries in individuals who do not have a travel history.
A number of Omicron subvariants of Covid-19 are currently estimated to be in circulation in the UK, with XBB.1.16 likely to be the most prevalent, UKHSA data suggests.
The Government announced on Wednesday that the rollout of the latest Covid-19 vaccine booster is being brought forward from October to September, as a precautionary measure against BA.2.86.
The booster programme will begin in England on September 11, with jabs offered first to residents of adult care homes and clinically vulnerable people.
The rollout will then be extended to everyone in the UK aged 65 and over.
Dr Mary Ramsay, UKHSA head of immunisation, said: "Over the last two weeks we have seen an increase in some Covid-19 indicators. This includes hospital admissions and ICU admissions, but these have all stabilised over the last week.
"While case rates have continued to rise, rates remain low overall, and we will continue to monitor them closely."
There are no longer any official estimates of the prevalence of Covid-19 among the UK population, meaning it is impossible to get a full and reliable picture of the spread of the virus.
Testing for Covid-19 has also been scaled back sharply, including across the NHS, so there is not as much data available for analysis.
In the absence of more comprehensive figures, hospital admissions can offer a guide to changes in the level of coronavirus in circulation.
The current rate of 3.4 per 100,000 people is up from 0.9 at the start of July, but is some way below 10.5 per 100,000 reached in spring 2023 and 11.8 at Christmas 2022.
Dame Jenny Harries, UKHSA chief executive, said there was "limited information available at present" about the BA.2.86 variant, meaning its potential impact was difficult to estimate.
"As with all emergent and circulating Covid-19 variants – both in the UK and internationally – we will continue to monitor BA.2.86 and to advise government and the public as we learn more. In the meantime, please come forward for the vaccine when you are called," she added.