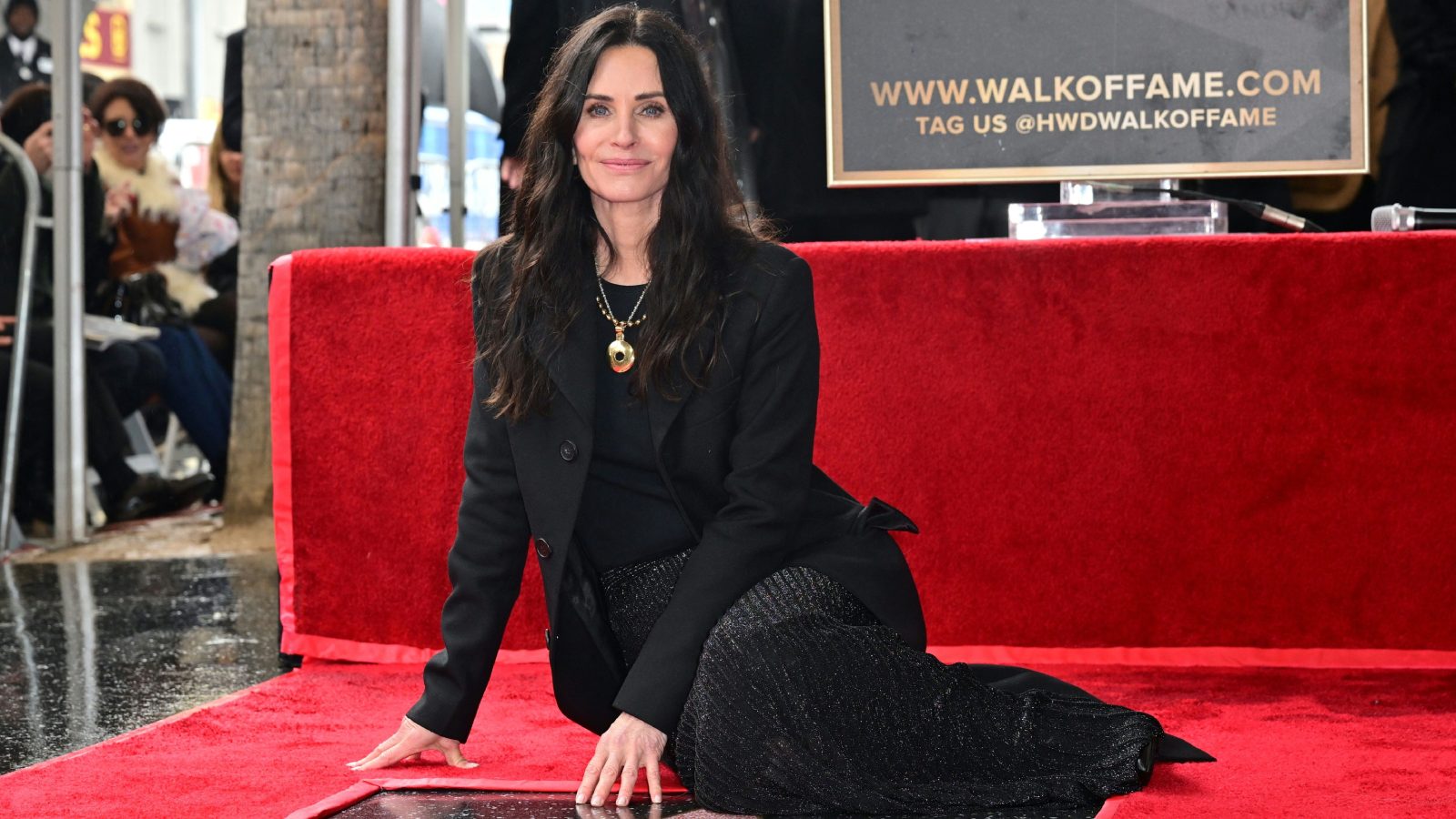 Talk about life imitating art: Courteney Cox just posted a new Instagram reel in which she's seen cleaning her own Hollywood Walk of Fame star - a clip that reminded all of her fans of her iconic Friends character, Monica Geller.
Courteney, who reunited with Friends stars Jennifer Aniston and Lisa Kudrow to celebrate her achievement just a few weeks ago, posted the video on the social media platform set to Dolly Parton's iconic song 9 to 5. 
In the clip, the 58-year-old actress, who recently got candid about her 'biggest regret', is seen wiping down her newly-earned star while asking people not to step on it.
"Literally right on the star, you can go around," Courteney jokingly says to a passerby while cleaning the area with a Homecourt product. 
The Scream star then hilariously proceeds to clean some of her BFFs' stars as well, including Friends co-star Jennifer's and pals Laura Dern and Reese Witherspoon's. 
Clearly channeling Monica's compulsion for cleaning, Courteney's clip drew a lot of attention from a variety of people - including her own friends, who quickly took to the social media platform to comment on the skit.
"Thanks for keeping us clean, Court!!," Reese wrote in the comments section.
"Only the best thing ever," Lisa chimed in.
Fellow actress Demi Moore spoke for all of us when writing, "😂😂😂 love" while the official Hulu account noted, "making Monica proud 🧼."
Other celebrities also took the time to watch the video and respond to it, including David Spade, who was seemingly upset at Courteney's overlooking of his own star. "Do mine! Wtf!," the comedian funnily wrote.
Courteney, who once also surprised fans by photobombing them and posting the results on social media, actually received her star earlier this month alongside Jennifer and Lisa, during a ceremony that reminded everyone of the power of friendship.
While posing for photos, Jennifer and Lisa delivered an expectely hilarious speech in honor of their friend.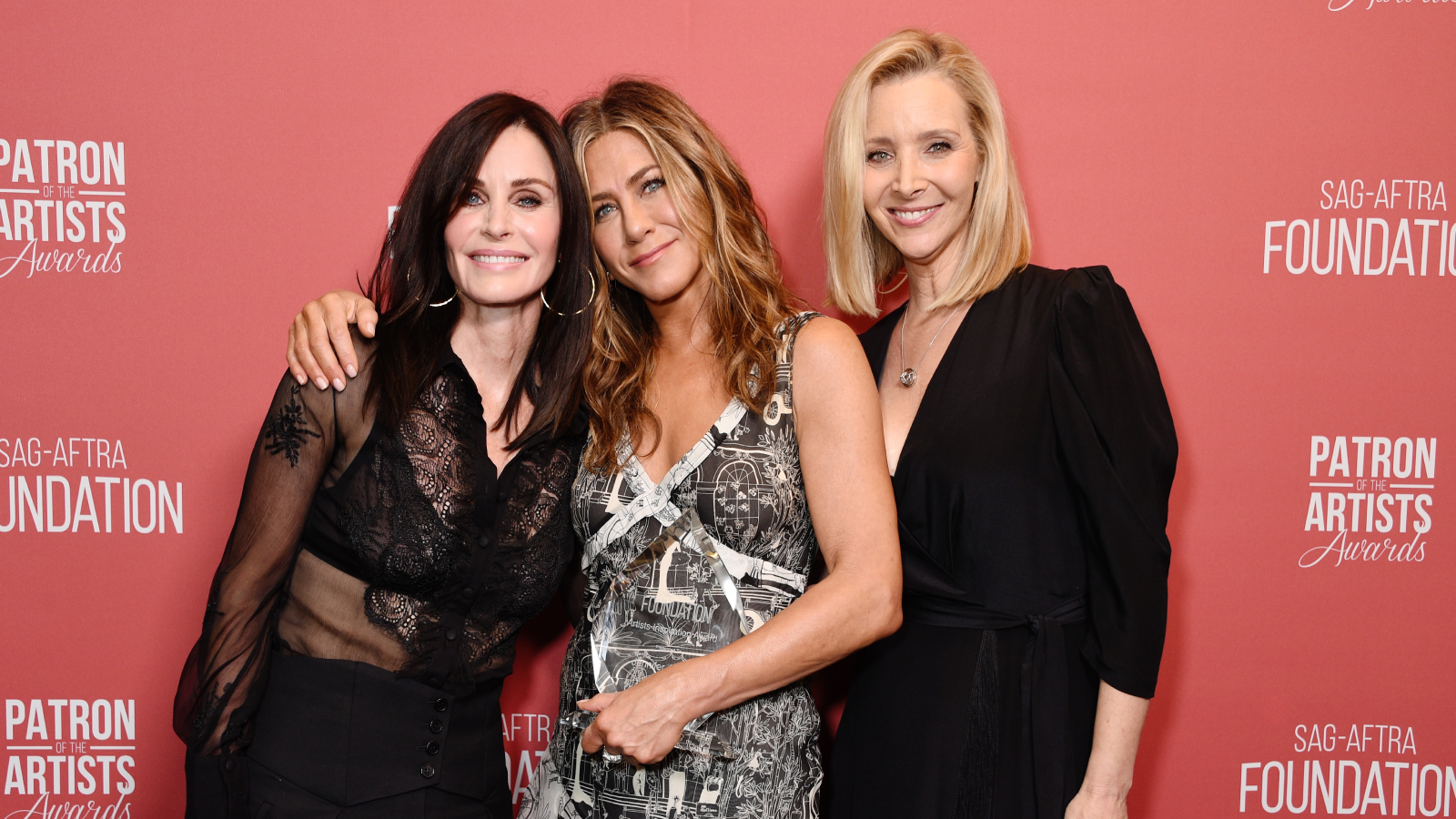 "We're very honored to be here today to speak on your behalf as your co-workers, your friends, your family, your sisters," Jennifer said on site. "To be friends with Courteney is to be family with Courteney and she is responsible for all of that. From the beginning of when we met her, she was immediately inclusive, warm, loving [and] interested in everything about you."
After drawing laughs from the audience while explaining that Courteney was the only "famous one" when Friends first went on the air in 1994, Lisa went on to praise her pal as well.
"She was the only one of the cast who was famous," Lisa said. "So I feel like we were all sort of taking our cues from her at first to see what the Courteney Cox show was gonna be. Courteney [teaching us to be inclusive] really set us up to become one of the closest, most loving and supportive casts in - I'll say - the history of television."
Lisa continued, "Courteney, we just want to say that we're deeply, deeply proud to know you. You are the definition of a truly beautiful, talented - and what's most important - a truly good and decent human being."
Jennifer finished off by noting, "As fans, we want to thank you for making us laugh. Watching you on screen and just in life in general, you're one of the funniest human beings on the planet Earth." If Courteney's latest reel is of any indication, Jennifer is clearly right.