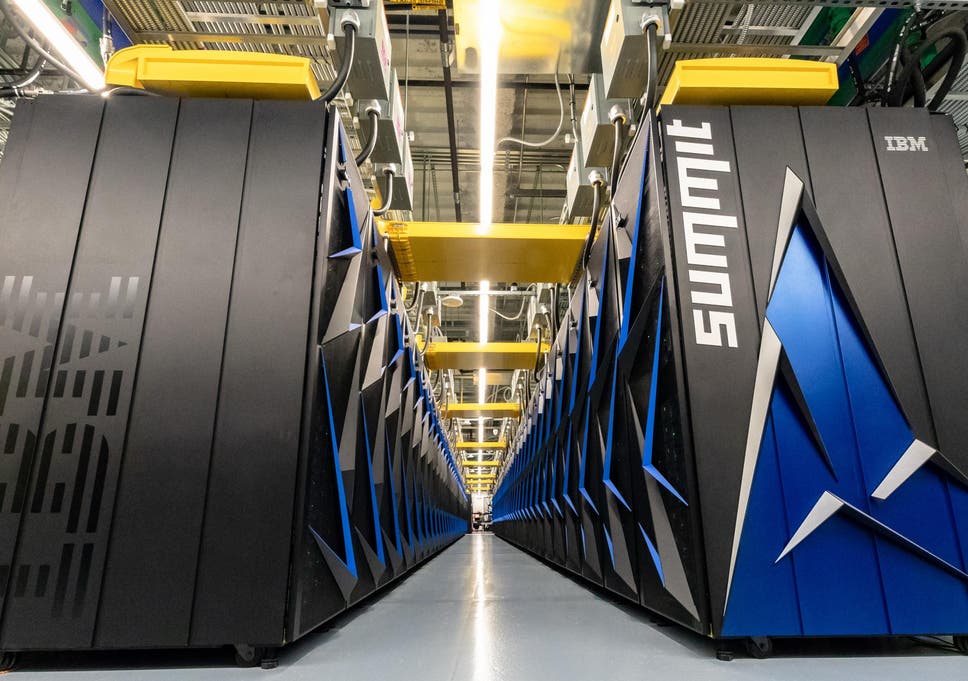 The world's most powerful supercomputer has made progress towards understanding how to stem the spread of the Covid-19 coronavirus pandemic, offering faster 9potential routes towards developing an effective vaccine.
IBM's Summit computer was deployed by the US Department of Energy to simulate how different variables react with the virus.
Researchers at the University of Tennessee used the vast computing power to run 8,000 simulations of how different compounds might impact the virus's infection process.
The research uncovered 77 compounds, such as medications, that could be used to impair Covid-19's ability to infect people.
"Summit was needed to rapidly get the simulation results we needed. It took us a day or two, whereas it would have taken months on a normal computer," said Jeremy Smith, Governor's Chair at the University of Tennessee and the principal researcher in the study. 
"Our results don't mean that we have found a cure or treatment for Covid-19. We are hopeful, though, that our computational findings will both inform future studies and provide a framework that experimentalists will use to further investigate these compounds. 
"Only then will we know whether any of them exhibit the characteristics needed to mitigate this virus."
On Friday, the global number of confirmed cases of Covid-19 passed 250,000, which have resulted in more than 10,000 deaths.
The supercomputer, which is the size of two tennis courts, has previously been used in research ranging from Mars landings, to understanding the origins of the universe.
Capable of performing over 200 quadrillion calculations per second, IBM's Summit is described as the "Formula One of supercomputers" and is 1 million times faster than the most powerful laptop.
IBM said Summit would continue to be used for "providing ground-breaking technology for the betterment of humankind".
The latest findings are currently awaiting peer-review.