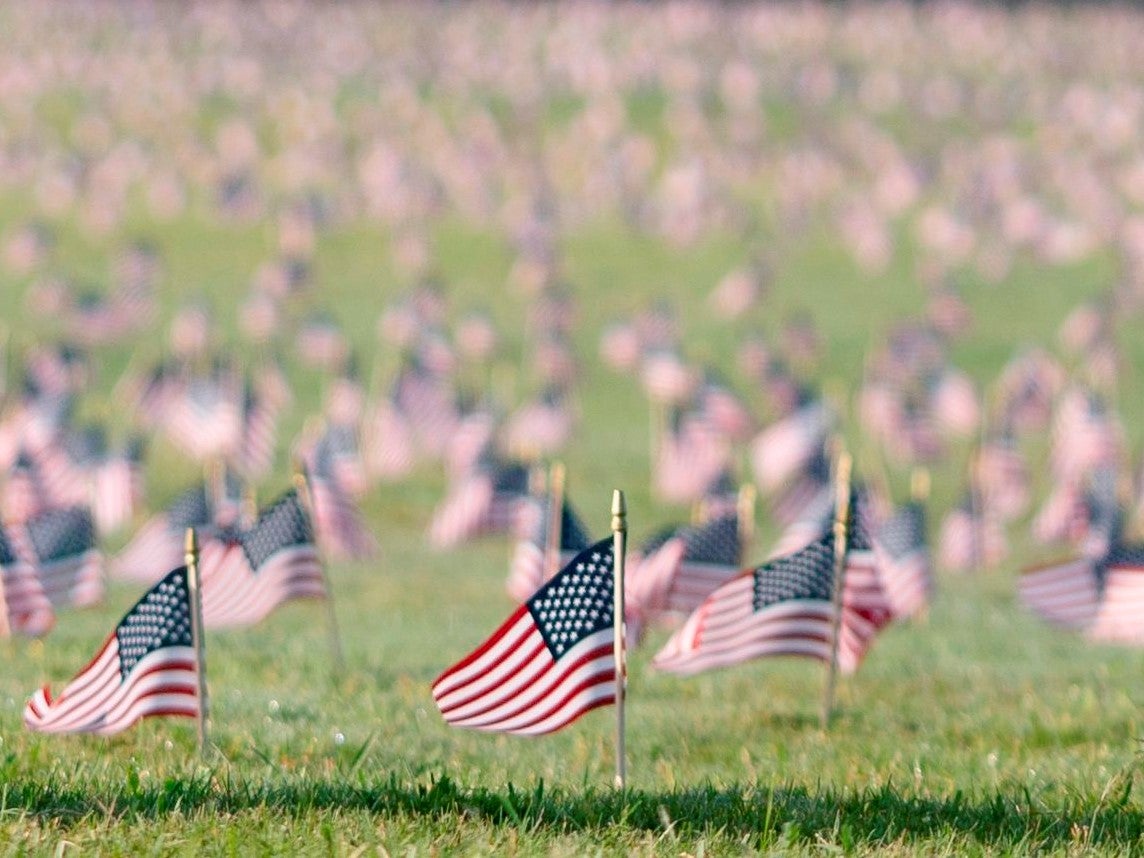 More people have died of Covid-19 in the United States in one day than the total number of victims from the 9/11 terror attacks.
The country's death toll climbed to 3,124 on Wednesday, marking a record high for a single day anywhere in the world.
The tally also ranks as the third deadliest day in the history of the US from a single cause, behind the Galveston Hurricane of 1900 and the Battle of Antietam during the American Civil War in 1862.
The daily number of reported coronavirus deaths in the US initially peaked in April before dipping between May and June. 
After rising briefly in July and dipping between May and July and early August, the number of daily deaths declined again until a huge surge in November.
The daily average is now more than three times higher than it was just two months ago.
The latest figure takes the total Covid-19 death toll in the US to 289,000 – more than 100,000 more than the next worst affected country.
Meanwhile confirmed cases are also at record highs in the US, with more than 200,000 people currently testing positive for the deadly virus every single day. 
More than 100,000 people in the US are currently being treated in hospitals, putting significant strain on healthcare facilities and professionals.
Dr Anthony Fauci, the country's most prominent infectious disease expert, said the latest spike was partly due to people travelling to spend time with friends and family for Thanksgiving in late November.
The US Centers for Disease Control advised people to stay at home during the holidays and to wear masks and practice social distancing and hand hygiene whenever they are around people from outside their household. 
Dr Fauci said he would not be celebrating Christmas or New Year with his daughters. 
"We're starting to see infections that are emerging from what otherwise seemed like benign settings, namely a typical gathering of 10 or so people in a social setting," he said at the Milken Institute's Future of Health Summit this week.
"People are worn out of being shut down and not allowed to do things that they really would enjoy doing, particularly during the holiday season. We've got to pull together, as difficult as it is."