Coronavirus: Philippines to test localised lockdowns in Manila region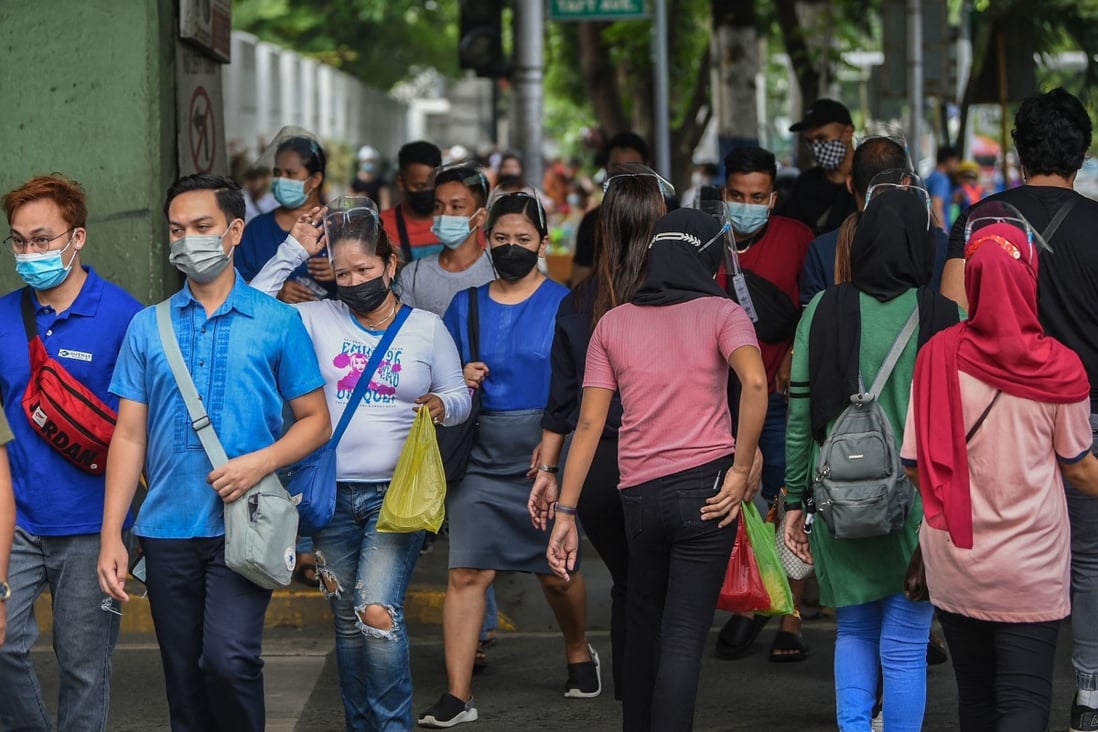 The Philippines' capital region will exit wide-scale Covid-19 restrictions from Thursday, as the government launches a pilot test of localised lockdowns, amid efforts to balance reopening the economy and containing the spread of the coronavirus.
The localised lockdown would be accompanied by five alert levels designating the range of businesses allowed to operate, including activities targeted at fully vaccinated individuals, officials said. If successful, the same formula could be applied across the Philippines, which is battling one of Asia's worst coronavirus outbreaks.
The shift in the government's Covid-19 strategy could soon pave the way for limited face-to-face school classes and the reopening of indoor entertainment facilities in areas with low virus transmission and adequate hospital capacity.
"We should strive for total health and this can only be realised by carefully balancing our Covid-19 response by considering both the health of our people and the economic health of the nation," presidential spokesperson Harry Roque said late on Monday.
From Thursday, the alert level would be changed in Metro Manila, allowing outdoor dining at 30% capacity, and indoor dining for small groups of fully immunised people, Health Undersecretary Maria Rosario Vergerie told a briefing.
Religious gatherings and personal care services will be allowed at 30 per cent of building capacity.
The capital region, an urban sprawl of 16 cities that is home to 13 million people, is the country's coronavirus epicentre, accounting for a third of cases and one in every four deaths. Three-fifths of the area's population have already been fully vaccinated against Covid-19, government data showed.
The shift followed calls by some health professionals for tighter curbs to give stretched hospitals a breathing space.
"Up to now, cases are still increasing. It's just like the Olympics, we are waiting for when we will hit a new record high," said Geneve Rivera-Reyes, a doctor.
Metro Manila's overall infections in the past 30 days alone accounted for more than a fifth of the country's total of 2.2 million cases, while overall deaths have reached 35,145.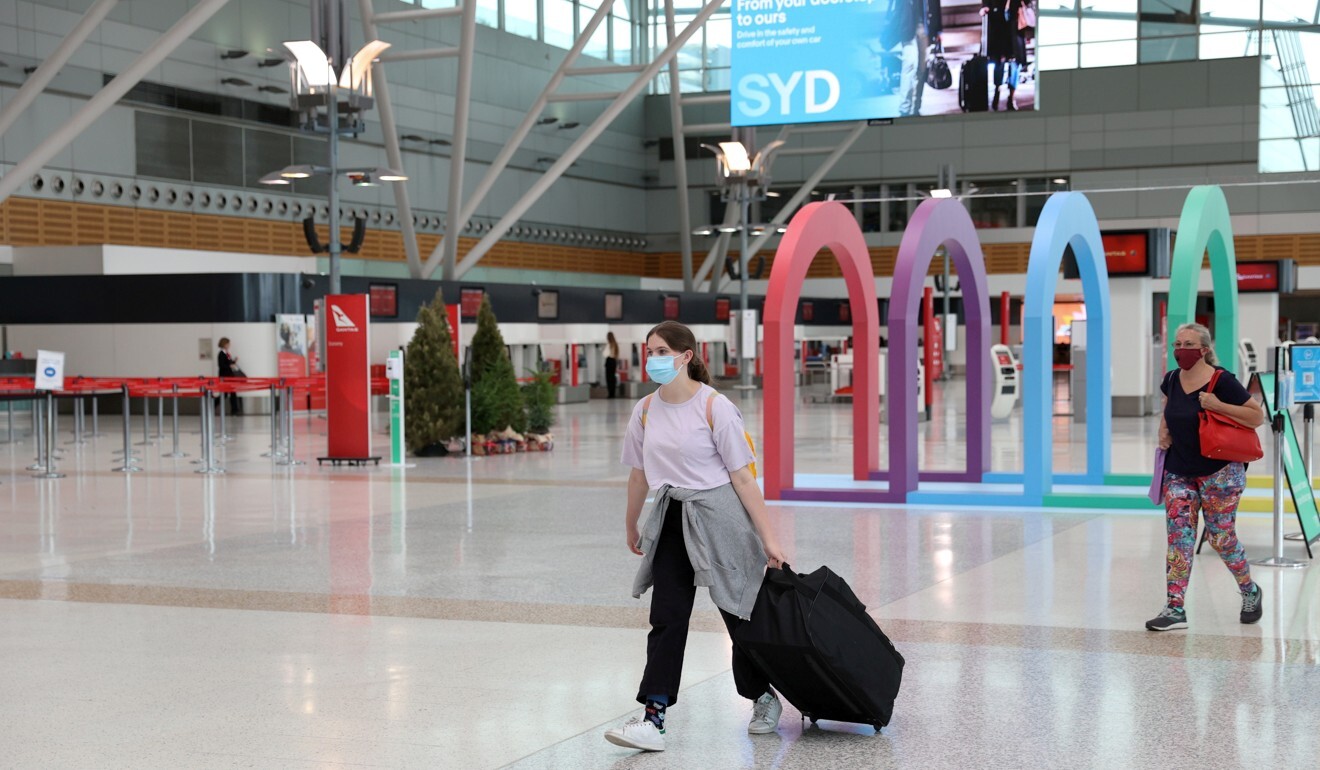 Australia plans digital border pass for vaccinated travellers
Australia is developing a digital border pass to show the vaccination status of travellers, in a step toward further reopening its international border. 
The government awarded Accenture Plc the tender to deliver the pass that will replace the current Covid-19 travel declaration form and incoming passenger card. 
The pass "will support the safe reopening of Australia's international borders", said Minister for Home Affairs Karen Andrews. "This will help us to welcome home increasing numbers of Australians, and welcome the tourists, travellers, international students, skilled workers and overseas friends and family we've all been missing during the pandemic." 
Australia's international border has been mostly closed to non-residents since March last year to control the spread of the coronavirus, with anyone returning forced to undergo 14 days of hotel quarantine. The government said it aims to increase travel to and from the nation once 80 per cent of the adult population is fully vaccinated. Currently that rate stands at about 34 per cent, according to Bloomberg's vaccine tracker. 
Europe is so far the only region where so-called vaccine passports are widely used. The International Air Transport Association, which represents almost 300 airlines globally, last month urged countries around the world to adopt the European Union's Digital Covid Certificate as the global standard for vaccine certification. Qantas Airways, Australia's national carrier, has said only fully vaccinated passengers will be allowed on its overseas flights.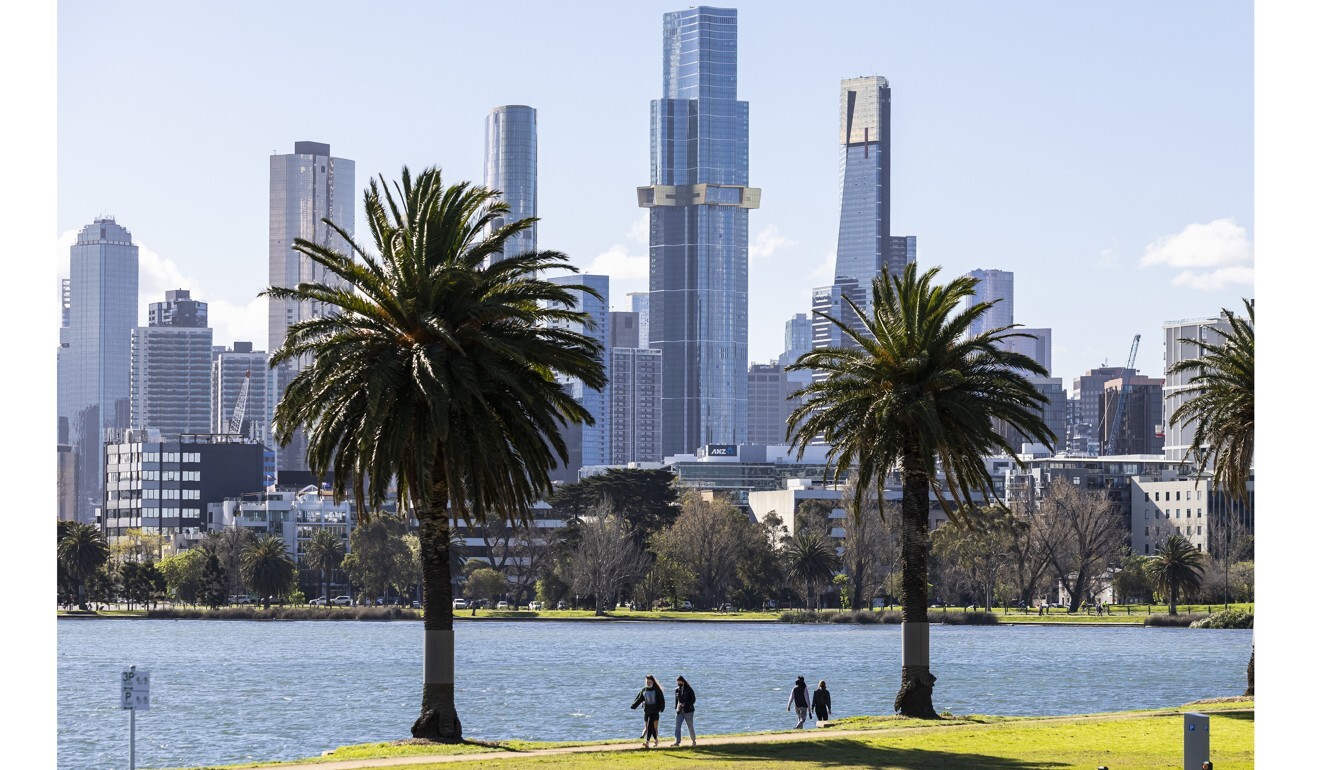 Meanwhile, Sydney's Covid-19 cases rose at the slowest pace in nearly two weeks on Tuesday, but officials said they needed to see a steady drop in daily cases before deciding whether the infection curve had flattened after 12 weeks in lockdown.
New South Wales (NSW) state reported 1,127 new local cases, the majority in state capital Sydney, down from 1,257 on Monday. Two deaths were reported.
"It's too early to know if we're flattening the curve, but we're seeing, pleasingly so far, that cases haven't been increasing as fast as they have been," said Jeremy McAnulty, NSW Executive Director of Public Health Response. "We'll look to see what's happening throughout the rest of this week to know how we're going."
Nearly half of Australia's 25 million population is in lockdown, including people in Sydney and Melbourne, its largest cities, and the capital Canberra, as the country grapples with a third wave of infections from the fast-moving Delta variant. Still, its coronavirus numbers are far lower than comparable countries, with around 77,000 cases and 1,102 deaths, and the mortality rate in the latest outbreak is lower than last year.
Sydney and Melbourne hope to come out of their extended lockdown around the middle of next month through higher vaccination rates. Officials hope to ease some tough curbs once two-dose vaccination rates in the adult population reach 70 per cent, and then relax more curbs at 80 per cent.
Victoria state reported two new deaths and detected 445 new local cases, down from the year's high of 473 hit a day earlier, as it looks to accelerate the vaccination roll-out in Melbourne's hardest-hit suburbs, the state capital.
The federal government plans to move an additional 417,000 vaccine doses over the next three weeks for residents in Melbourne's north and west, where most new infections are being detected. Pop-up hubs will be set up in schools, community centres and places of worship.
Authorities on Tuesday extended the lockdown in Canberra for four weeks until October 15 as it reported 22 new local cases, up from 13 a day earlier.
New Zealand aims to boost vaccinations
Prime Minister Jacinda Ardern asked New Zealanders on Tuesday to get vaccinated as soon as possible, as it was the only way to beat the spread of coronavirus and see curbs lifted in the biggest city of Auckland.
Tuesday's 15 new infections in New Zealand were a drop from Monday's figure of 33, but about 1.7 million people will stay in lockdown in Auckland until next week, as the government battles to hold down a cluster of the highly infectious Delta variant.
"The vaccine is the best tool we have in our toolbox and our ticket to greater freedom," Ardern told a news conference. "The more people who are vaccinated, the fewer restrictions you have to have."
Auckland's lockdown has shut schools, offices and public places, with people allowed to leave home only for exercise or to buy essential items. In the rest of the country, the lockdown was lifted last week.
New Zealand had been largely virus-free for months until a Delta outbreak forced a snap lockdown on August 17. It has infected 970 people so far, most of them in Auckland.
The lockdowns and international border closure since March 2020 have been credited with holding down Covid-19, but a slow vaccination effort has spurred criticism for Ardern. Just 34 per cent of the population of 5.1 million have been fully vaccinated. To boost the programme, New Zealand has bought doses of Pfizer-BioNTech vaccine from Spain and Denmark.
"There is nothing holding us back in Auckland when it comes to vaccines," Ardern added. "There's capacity to administer 220,000 doses of vaccine in the region this week."
Vaccine buses will begin plying this week to reach more people, she said.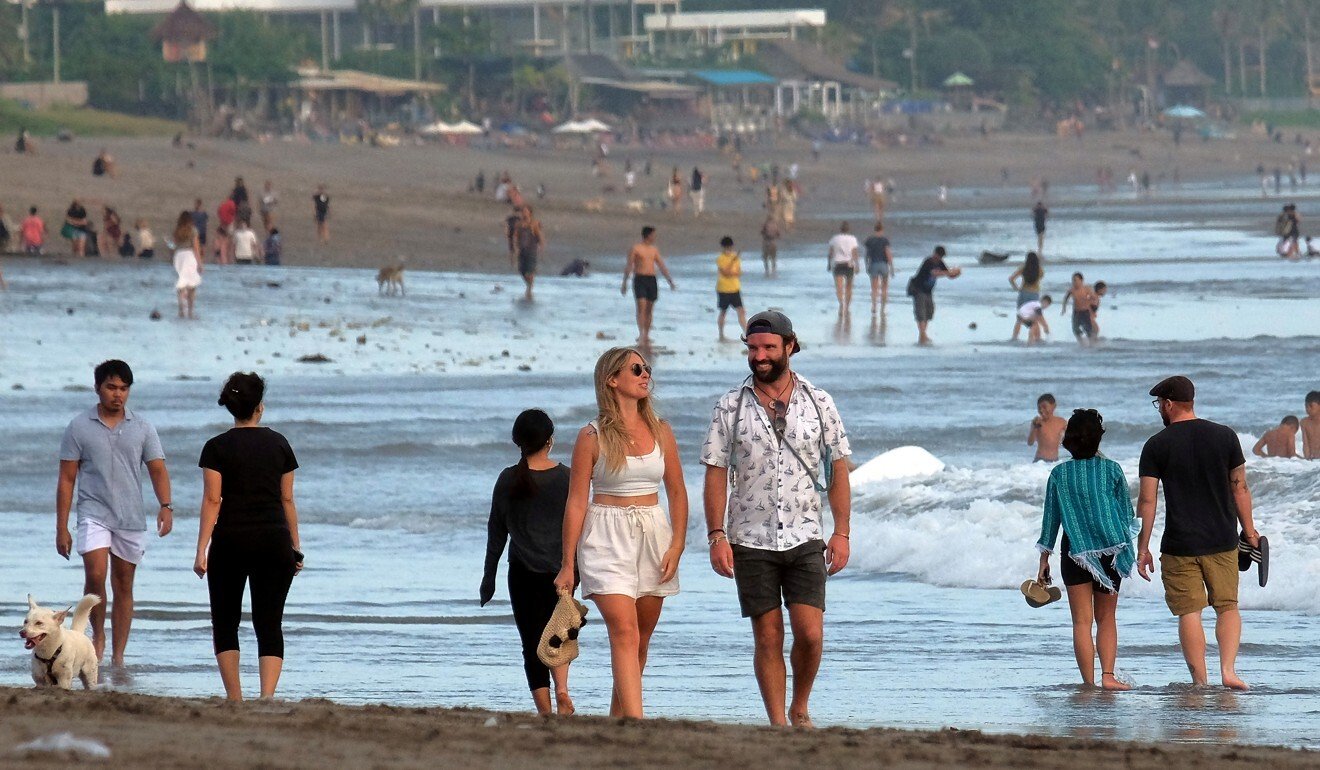 Indonesia relaxes restrictions in Bali
Indonesia has eased its Covid-19 restrictions on the popular tourist island of Bali, although international travellers will face stricter protocols on arrival to help curb the spread of new variants.
Tourist spots in most parts of the island will now accept visitors as long as they adhere to strict protocols, such as proving their vaccination status on a government-verified phone app.
"The rapidly improving Covid-19 situation in Java and Bali has caused the PPKM level to decline faster than we expected," Maritime and Investment Minister Luhut Panjaitan told a virtual conference, referring to Indonesia's system of social mobility restrictions.
"Firm action" would be taken against those who flout the restrictions, Panjaitan said, but he did not say what those penalties would include.
The level of social mobility restrictions in Bali will be evaluated weekly. International visitors, however, must undergo an eight-day quarantine and take three PCR tests before they enter the island.
Later at the conference, Indonesia's health minister, Budi Gunadi Sadikin, said that borders to the country would be tightened.
"The government has decided to strengthen the country's entry points, by equipping and tightening the quarantine process at sea, land and air," Sadikin said, adding that Indonesia would strengthen the use of genome sequencing to quickly identify new variants of the coronavirus.
Plans to reopen Bali to foreign tourists earlier this year were scrapped when the country was overwhelmed by a devastating second wave driven by the highly infectious Delta variant, first identified in India.
Indonesia has suffered from one of the worst outbreaks of the coronavirus across Asia, with more than 4 million cases and 138,000 deaths from Covid-19 since the start of the pandemic. After peaking at more than 56,000 cases on July 15, the number of cases reported daily has dropped significantly in the past month. The country recorded less than 3,000 cases on Monday.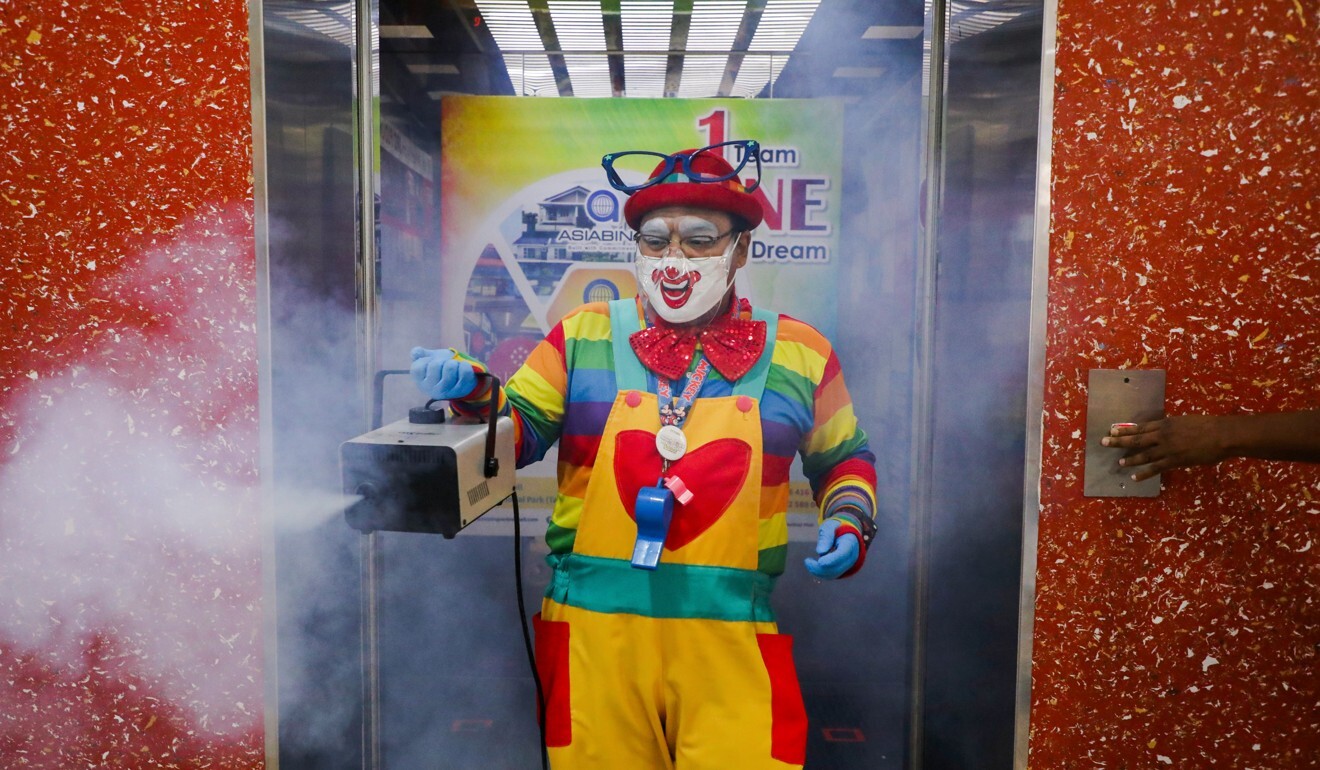 Malaysia's germ-busting clown finds new role in pandemic
When the coronavirus pandemic struck Malaysia, Shaharul Hisam Baharudin, like many others working closely with people, soon lost his work as an entertainer who juggled and sometimes dressed up as a clown.
But rather than give up, the 43-year-old from Taiping, in western Malaysia found a new way of using his skills – disinfecting people's homes while wearing his clown's outfit.
For his new role, he adapted the smoke machine he had used at parties to become a disinfection device, while providing some extra cheer by entertaining children in his clown outfit, completed by a surgical mask with a painted-on red nose and smile.
"Since children cannot go out or go to the mall and they are spending more time at home, maybe they too are feeling stressed," said Shahrul Hisam, who has become known locally as the 'fogging clown'. "So with this kind of appearance, maybe I can entertain them and cheer them up, while disinfecting their house."
After cleaning their homes, Shaharul Hisam will usually spend time with his clients' children, making them laugh by creating animal-shaped balloons and taking photographs together. His antics soon went viral online, with clients praising him for bringing some much needed fun to their homes during a difficult time.
Malaysia, which has reported nearly 2 million Covid-19 cases and 20,419 related deaths, has been under some form of lockdown since May after a wave of infections driven by the Delta variant.
In the past, Shaharul Hisam also used to be a master of ceremonies, as well as a disc jockey, before lockdowns put a stop to large gatherings. Now, he gets an average of three orders a week to disinfect homes, malls and shops.
"[Fogging] services like this are provided everywhere now, but my style is different," he said.
Reporting by Reuters, Bloomberg