Coronavirus: Australia posts record one-day rise in cases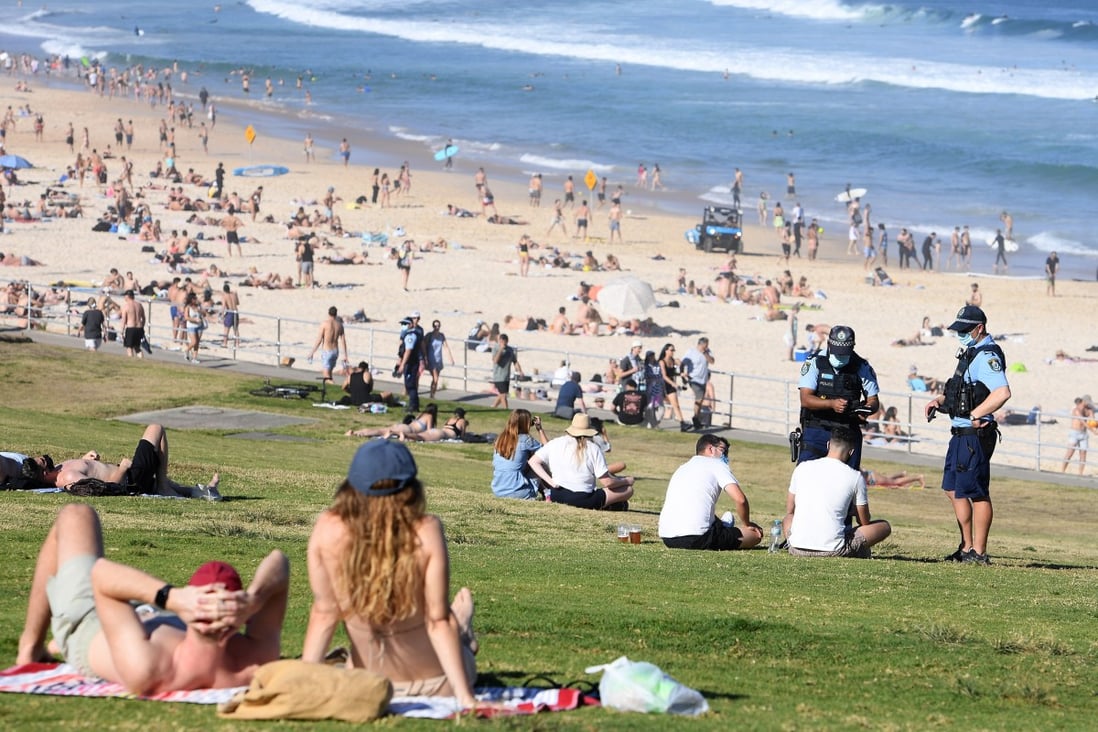 Australia's third most populous state said on Saturday it may order a snap lockdown after a cluster of Covid-19 cases, as the country posted a record one-day rise in daily infections.
Queensland state, home to more than 5 million people, said it had detected five new infections in the past 24 hours after a family tested positive. The next few days would be critical to see if a lockdown was warranted, authorities said.
"If we start seeing any seeding, then we may have to take very quick, fast action. But at the moment, it's contained to the family," said state Premier Annastacia Palaszczuk.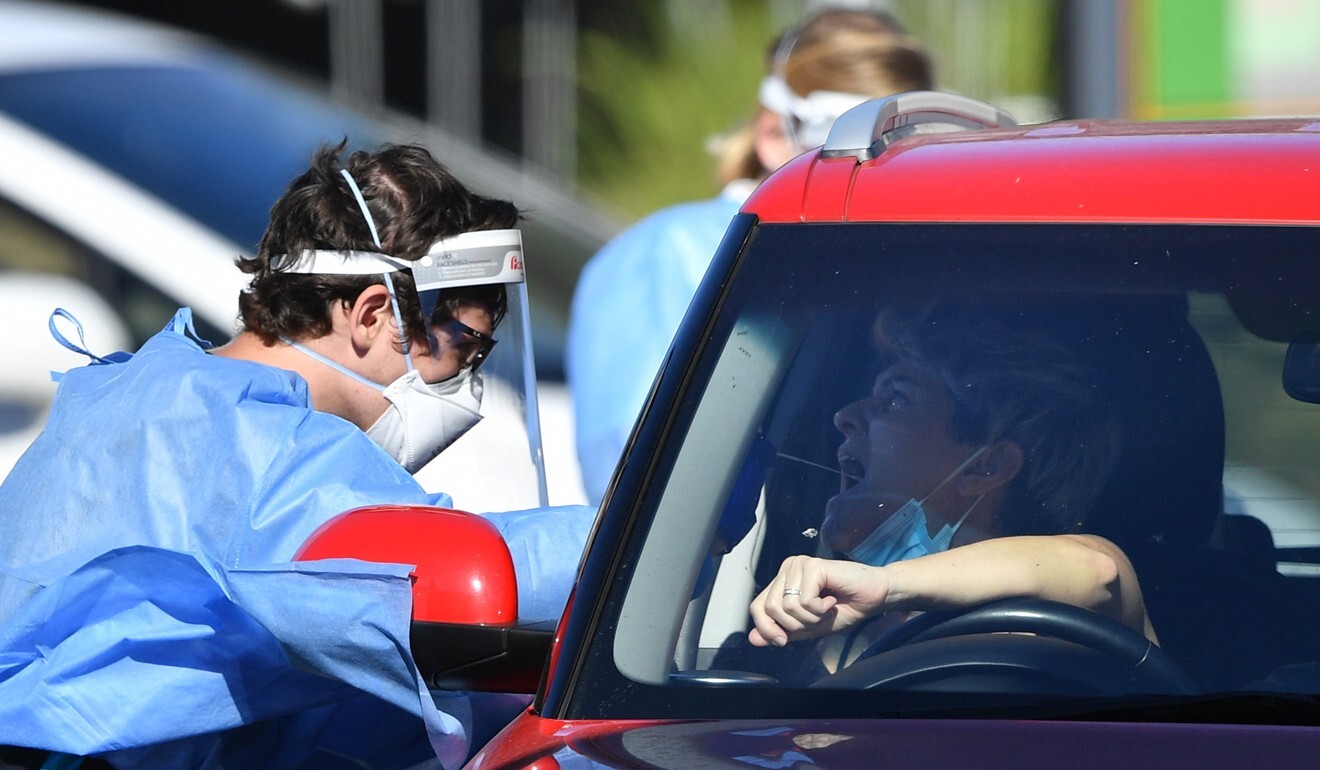 The family lives in Brisbane, the state's capital. It was not clear whether a lockdown would be limited to some parts of the state like previous orders.
New South Wales, home to Sydney and Australia's most-populous state, is under lockdown as are the cities of Melbourne and Canberra. A lockdown for Queensland would be another blow to Australia's A$2 trillion (US$1.5 trillion) economy, which could slip into a second recession in as many years.
Australia on Saturday posted 2,077 infections, surpassing the previous day's record of 1,903. New South Wales, which has been under strict stay-at-home orders for nearly three months, said it detected 1,599 new infections.
Authorities warned people on Saturday to continue social distancing, but hot weather across Sydney saw scores of people head to the beach.
New South Wales Health Minister Brad Hazzard said police would be out checking whether people were within 5km (3 miles) of their homes, as permitted under emergency rules.
Police and military personnel have for weeks been patrolling the streets of Sydney, issuing fines to those contravening health orders, such as wearing masks.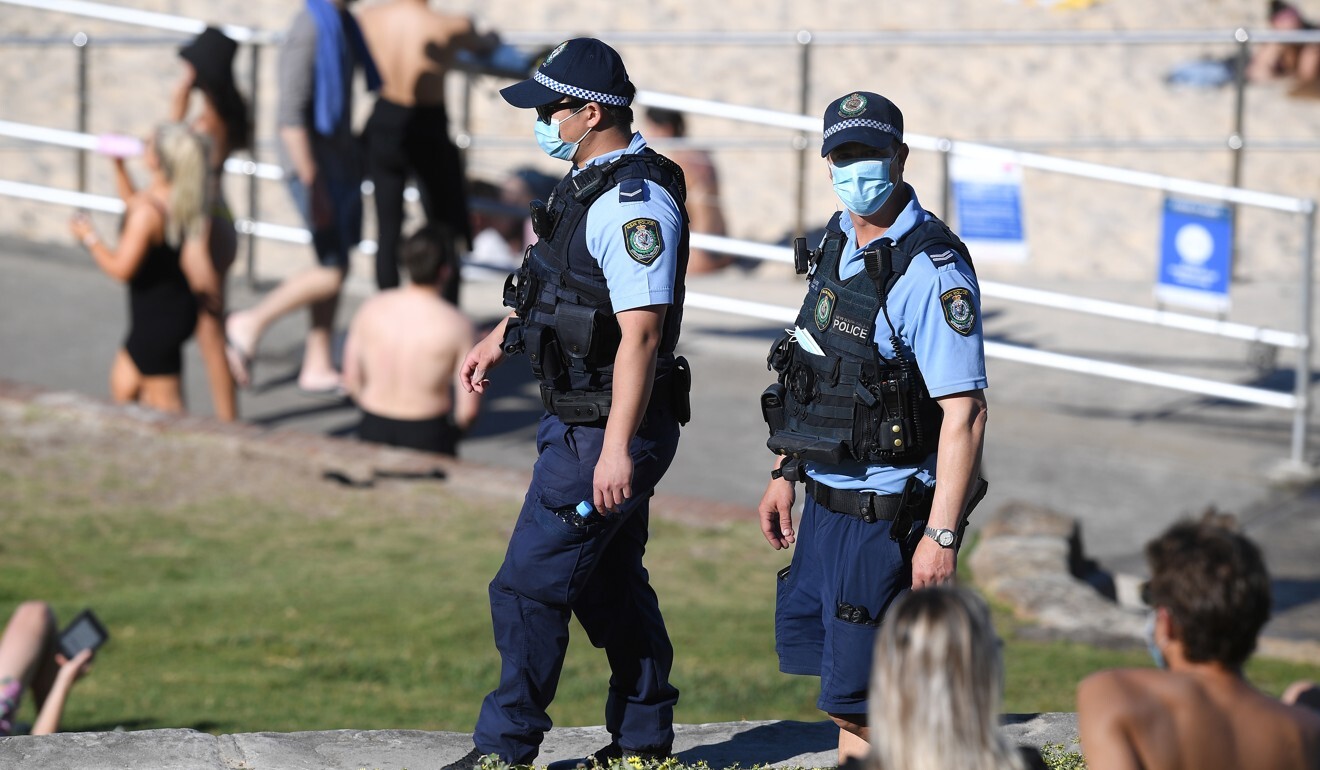 One person fined was former Prime Minister Tony Abbott, who confirmed on Saturday he had been ordered to pay A$500 after being pictured not wearing a mask.
"I believe that I was well within the law, reasonably interpreted. But I'm not going to challenge the fine because I don't want to waste the police's time any further," Abbott told reporters in Sydney.
"I never thought that dobbing and snitching was part of the Australian character and I think that the sooner we can leave this health police-state mindset behind us, the better for everyone."
In neighbouring Victoria, authorities reported 450 new locally acquired cases, the biggest one-day rise in locally acquired cases in more than a year.
Australia has now recorded nearly 73,000 Covid-19 cases and a death toll of 1,084.
Japan governors worry about easing curbs
Japanese prefectural governors on Saturday expressed concerns over the potential impact of the central government's laying out of its plans for a future easing of Covid-19 restrictions even as it extended the state of emergency in Tokyo and many other areas.
The governors said the announcement of the plan to relax curbs on travelling and large events around November once most of the population has been vaccinated could make the public too optimistic about the pandemic situation at a time when coronavirus infections are still surging.
The government decided on Thursday to extend the state of emergency covering 21 of Japan's 47 prefectures, slated to end on Sunday, through September 30 in 19 prefectures, also including Hokkaido, Aichi, Osaka and Fukuoka.
Japan continues to see a large number of infections driven by the highly contagious Delta variant, putting a strain on the country's health care system. In some cases, Covid-19 patients denied hospital admission have died while recuperating at home, highlighting the seriousness of the hospital bed shortage.
During the online meeting of the National Governors' Association, Gunma Governor Ichita Yamamoto said: "If the restrictions are eased too quickly and preventive measures such as wearing masks are neglected, the virus will spread."
The government's unveiling of its plans for a loosening of restrictions come amid growing calls to restart economic activity as businesses, particularly in the food services and tourism sectors, reel from the fallout of the pandemic.
Under the plan, the government will no longer require restaurants in prefectures under the emergency to refrain from serving alcohol and close early, so long as they are certified as having measures in place to prevent infections.
People will also be allowed to dine in larger groups, travel across prefectural borders, and go to large events with more than 5,000 attendees such as concerts and sports games if they have been fully vaccinated or provide negative test results.
New Zealand cases rise, denting optimism
New Zealand said on Saturday it detected 23 new Covid-19 cases in the past 24 hours, denting optimism that the country was on course to eradicate the virus once more.
The new infections, all in the epicentre of Auckland, were up from the 11 cases detected a day earlier.
"This does serve as a strong reminder of the importance of following the Covid-19 alert level rules wherever you are, and to get tested if you have any symptoms or have been at a location of interest at the specified times," New Zealand's Ministry for Health said.
Bangkok to reopen for vaccinated tourists in October
Thailand plans to reopen Bangkok to fully vaccinated visitors in October, officials said on Friday, as the country seeks to salvage a tourism industry hammered by the pandemic.
Before Covid-19, tourism made up one-fifth of Thailand's national income but severe travel curbs imposed to fight the virus saw the usual flood of foreign visitors dwindle to almost nothing, contributing to the economy's worst performance in over 20 years.
The country is pressing ahead with plans to reopen despite a deadly third wave of infections, driven by the Delta variant.
The Tourism Authority of Thailand said that from October 1, fully jabbed foreign travellers will be able to visit Bangkok and four other provinces without undergoing two weeks' hotel quarantine.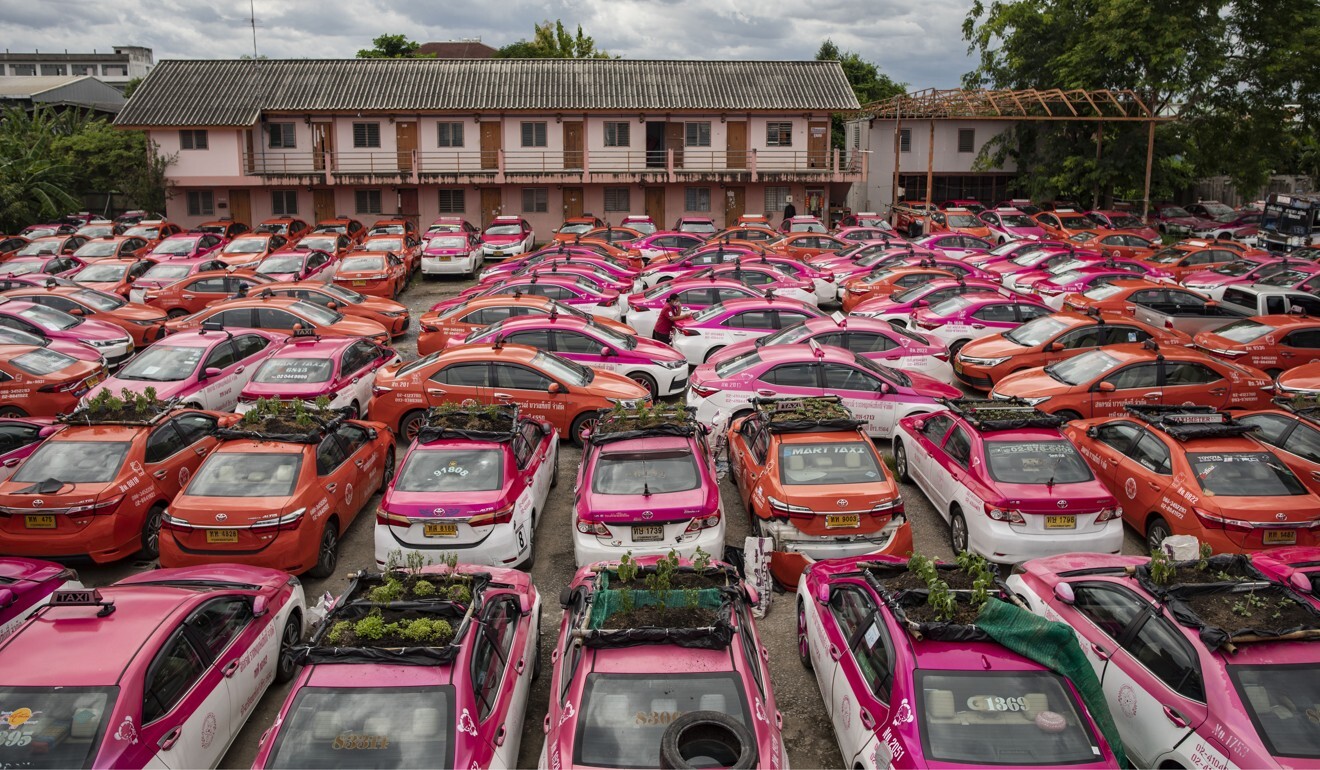 Instead, the five areas – also including Chiang Mai, Chon Buri, Phetchaburi and Prachuap Khiri Khan provinces – are expected to follow a "sandbox" model of the type piloted since July in the holiday island of Phuket.
Under the sandbox scheme, tourists have to stay within a certain area for seven days after arrival and take Covid-19 tests.
Later in October, 21 more destinations will be added to the list including Chiang Rai, Sukhothai and popular seaside getaway Rayong.
But Thailand's third and deadliest Covid-19 wave has not yet fully subsided, and the tourism agency warned the plans could change.
Thailand got through 2020 relatively unscathed by the coronavirus, recording low numbers of infections, but since April the Delta variant has taken hold and cases have soared to more than 1.3 million, with almost 14,000 deaths.
More than 29,000 fully vaccinated international visitors hit the beach at Phuket under its sandbox scheme, generating nearly US$50 million in revenue according to government spokesman Thanakorn Wangboonkongchana.
Three more Thai islands also reopened – Samui, Tao and Phangan – with slightly more onerous restrictions.
One cloud hanging over Thailand's tourism revival plans is the travel advice of other countries discouraging would-be tourists from visiting.
Britain and the United States have warned against travel to Thailand because of rising case numbers and low vaccination rates.
About 16 per cent of the Thai population have received two coronavirus vaccine doses, the government's Covid task force said.(AFP)
Philippines reports record cases
The Philippines on Saturday reported a record 26,303 daily coronavirus cases. The health ministry said confirmed cases rose to 2.206 million, while deaths rose by 79 to 34,978.
Reporting by Reuters, Kyodo, Agence France-Presse