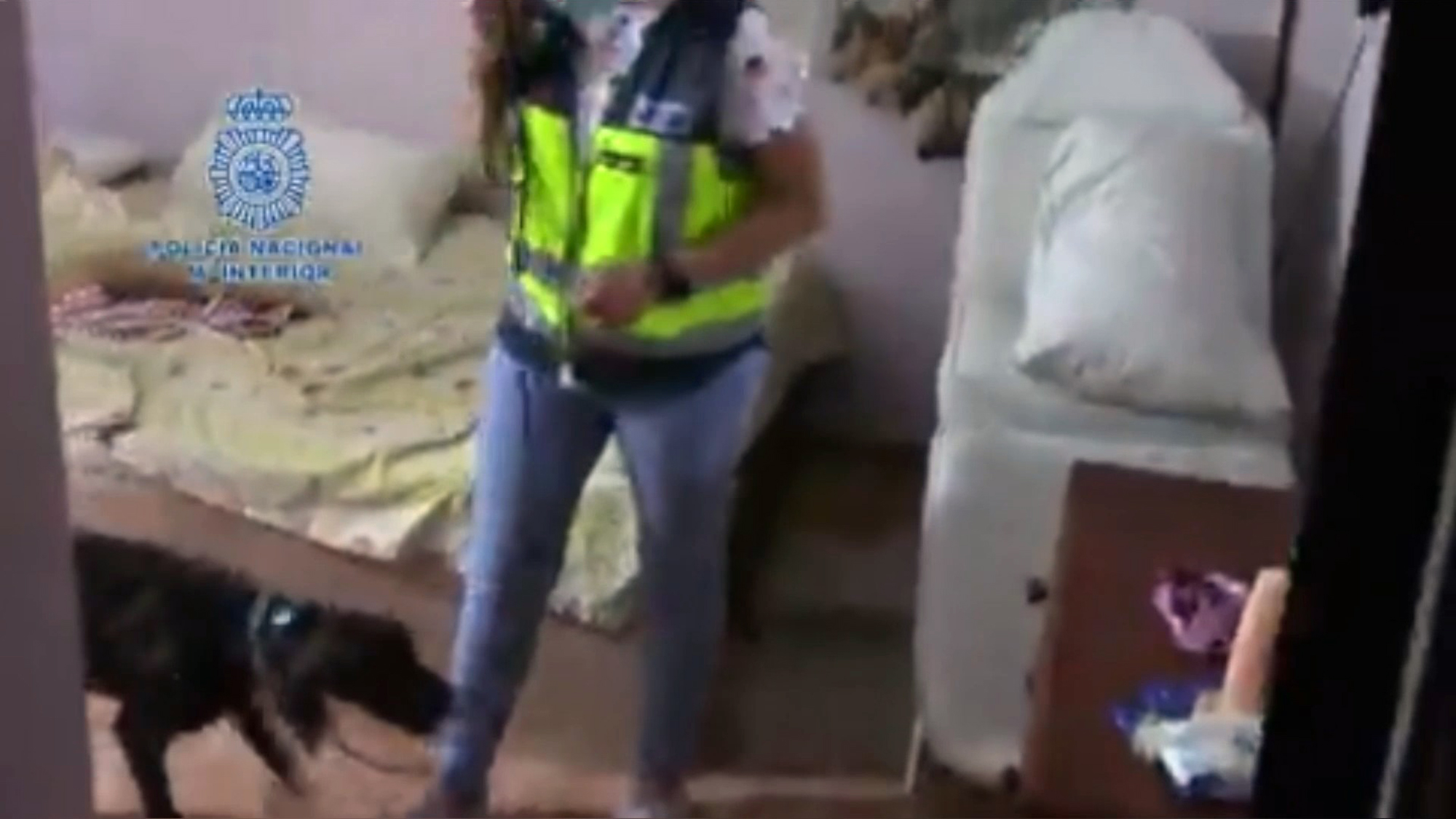 Spanish national police said they have freed seven women from working up to 24 hours a day as prostitutes and selling drugs to clients while being monitored through cameras hidden in light bulbs.
Thirteen suspects have been arrested for prostitution-related offenses, money laundering, producing false documents, belonging to a criminal organization and crimes against public health as part of the Spanish National Police's Operation Leon. It is part of the National Police Plan against Trafficking in Human Beings for the Purpose of Sexual Exploitation.
The police said the seven women were found in three properties in Malaga in the southern Spanish region of Andalusia.
"They forced the victims to engage in prostitution for hours that could reach up to 24 hours in some cases and to distribute narcotic substances among the clients," the National Police said of the ring members in a March 13 statement.
"During the operation, different narcotic substances, invigorating pills, precision scales, security cameras [and] computers were seized, and assets of the organization worth almost 60,000 euros [$65,967] have been blocked."
The police said the investigation was launched at the start of 2021 "based on information that pointed to the possible sexual exploitation of women in a house in the Andalusia town of Torre del Mar, where narcotics were apparently also supplied to customers.
"The investigators' efforts unraveled the structure of the criminal organization that was dedicated to sexually exploiting women in a situation of vulnerability and mostly foreign…," the police statement said.
"The agents' investigations confirmed how the victims of sexual and labor exploitation were subjected to marathon sessions, in some cases working up to 24 hours continuously, while under strict surveillance and also being forced to distribute narcotic substances among clients.
"Finally, once the members of the organization were identified, agents carried out the entry and search of the three properties being monitored."
The police said they also seized 25 doses of cocaine, 100 grams of marijuana in small packages, invigorating pills, precision scales, 3,965 euros ($4,358), computers and mobile phones.
"During the searches of the homes where the illicit activity was carried out, agents realized that members of the organization had installed a surveillance system with hidden cameras to control that the victims complied with imposed," the police statement said.  "The cameras went completely unnoticed" as some were disguised as common light bulbs and others were camouflaged in other parts of the furniture.
In the second phase of the operation, police said investigators dismantled the criminal plot and seized assets worth 59,634 euros ($65,563).
Edited by Richard Pretorius and Kristen Butler