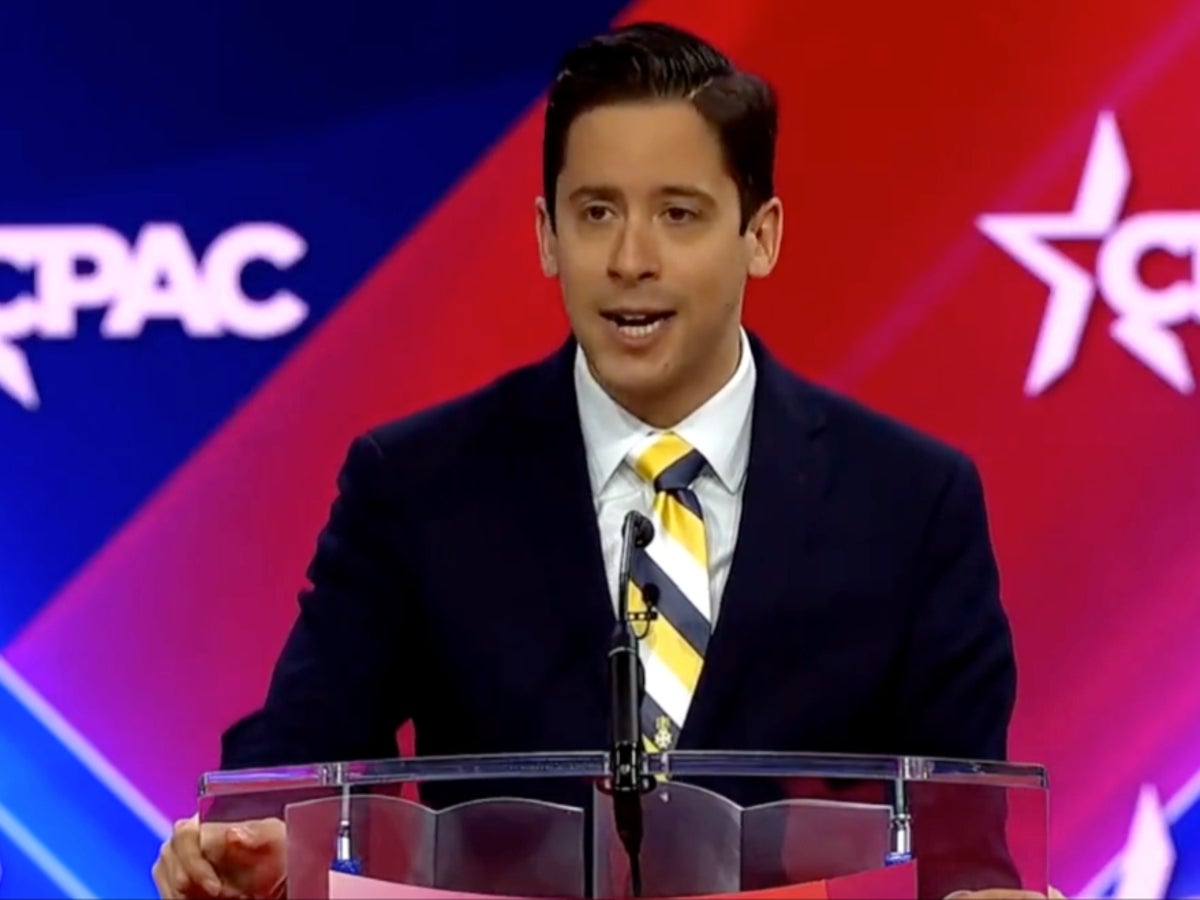 Michael Knowles, The Daily Wire commentator who called for "transgenderism to be eradicated" from public life at CPAC last month, reportedly starred in a student film as a queer character and dressed in drag in previous years.
The Daily Dot reported on Monday that when Knowles was in college at Yale University in 2012, he starred in a student film entitled The House of Shades. In the film, which runs just over 15 minutes, Knowles plays a queer man who seduces another young man at a nightclub he belongs to.
Near the end of the film, which is available on YouTube, Knowles' character confesses that he has feelings for the man. A friend advises him not to get caught up on him. The unearthing of Knowles' portrayal in the film comes after the same outlet reported that he had dressed in drag on at least two occasions in 2016 in a racist portrayal of Sen Elizabeth Warren of Massachusetts.
Ordinarily, Knowles' performance in the student film would be unremarkable. But the Daily Wire pundit has aggressively argued in recent years for the upholding of traditional gender roles and strictly heteropatriarchal sexual mores, calling gay marriage "the most radical political shift our civilization has ever embraced" and attacking drag shows.
Knowles defended himself from charges of hypocrisy in a tweet on Friday.
"It seems the libs are perusing old films from my actor days, among them a classmate's undergrad thesis in which I played a character who was light in the loafers," he wrote. "Everyone should rest assured: that movie is one of the least gay things ever produced by Yale."
Knowles graduated from Yale with acting aspirations. He moved to Los Angeles and worked in several television movies before joining The Daily Wire as a contributor and eventually working his way into a more prominent position in the far-right media ecosystem.
At CPAC in March, Knowles, who has a history of making transphobic statements, took his rhetoric a step further — announcing "there can be no middle way in dealing with transgenderism."
"For the good of society, and especially for the good of the poor people who have fallen prey to this confusion, transgenderism must be eradicated from public life entirely – the whole preposterous ideology, at every level," Knowles said.
A number of observers called Knowles remarks genocidal, interpreting his speech as a call to eliminate transgender individuals from society. Knowles rejected that interpretation, though his comments come at a time in which the rights of transgender Americans are under attack in states across the country.
As of mid-February, state legislators across the country had already introduced more than 340 anti-transgender bills – setting a new record just a month-and-a-half into the year.